SparkyLinux 3.4 GameOver -- a Linux distro for gamers
Submitted by Roy Schestowitz on Tuesday 8th of July 2014 04:11:19 PM
Filed under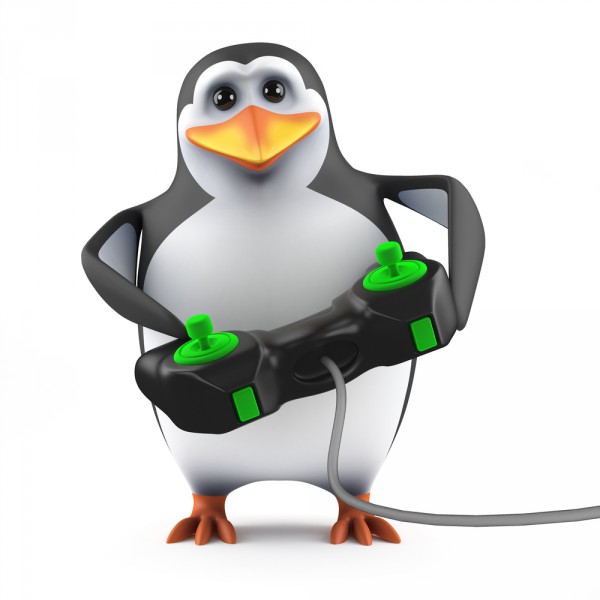 Historically, Linux and gaming were like oil and water -- it did not mix. For the most part, this was just accepted as a fact of life. Quite frankly, this was OK as users were more interested in maintaining their box and chatting with other Linux users anyway. However, as time went by, jealousy of DOS, and then ultimately Windows, definitely grew as more and more amazing games were released for Microsoft's operating system. Even Linus Torvalds himself dual-booted Linux and DOS to play Prince of Persia.
More in Tux Machines
openSUSE Leap 42.2 Now Merged with SUSE Linux Enterprise 12 Service Pack 2

The development cycle of the openSUSE Leap 42.2 operating system continues, and today we would like to inform our readers about the availability of the third and last Alpha build in the series.

Linux 4.7 and Linux 4.8

Ubuntu MATE 16.04.1 LTS Fixes the Raspberry Pi Partition Resizer, Adds MATE 1.14

As part of the Ubuntu 16.04.1 LTS (Xenial Xerus) announcement, Martin Wimpress informs us about the release of the Ubuntu MATE 16.04.1 LTS operating systems for users of Ubuntu MATE 16.04 LTS. Ubuntu MATE 16.04.1 LTS is not a major release, and if your Ubuntu MATE 16.04 LTS (Xenial Xerus) installation is up to date, you already have the latest software updates and security patches that have been injected in the new installation mediums generated mainly for those who want to reinstall or deploy the OS on new systems.

elementary OS 0.4 "Loki" Gets New Beta with over 70 Bugfixes, RC1 Coming Next

The guys over elementary OS have released a second Beta version of the highly anticipated elementary OS 0.4 "Loki" operating system, fixing numerous of the issues reported by users since the first Beta. This time, the announcement was made by Daniel 'DanRabbit' Foré, who reports that more than 70 bugs reported by public beta testers since last month's Beta release have been squashed, and that many of the fixes are in fact configuration changes, which means that they won't be available to those running the first Beta build, so they'll have to make a fresh install.