LG G Watch Rides In on 1st Android Wear Wave
Submitted by Rianne Schestowitz on Tuesday 8th of July 2014 11:57:37 PM
Filed under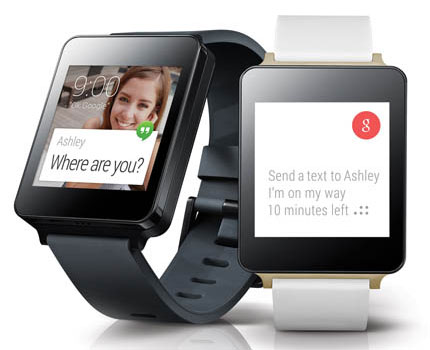 The LG G Watch has the distinction of being one of the very first devices to incorporate the bells and whistles of Android Wear. That's the good news. On the other hand, being on the bleeding edge in technology typically comes with the disadvantage of being pricey and having some kinks to work out. The G Watch is getting good reviews, though, and early adopters may take the plunge.
More in Tux Machines
PuppEX Linux Live CD Now Based on Puppy Xenial, Compatible with Ubuntu 16.04 LTS

Arne Exton informs us about the availability of a new stable build of its Puppy-derived PuppEX Linux Live CD distribution, version 160822, which is now using the latest kernel and software applications.

KDevelop 5.0 Open-Source IDE Officially Released with New C/C++ Language Support

After being in development for the past two years, the open-source KDevelop IDE (Integrated Development Environment) software has finally reached the 5.0 milestone.

Open source drone controller has an FPGA-enhanced brain

Aerotenna has launched an open source, $499 "OcPoc" drone flight controller that runs Linux on an Altera Cyclone V ARM/FPGA SoC. Lawrence, Kansas based Aerotenna, which bills itself as "the leading provider of innovative microwave sensors and flight control systems," describes OcPoC (Octagonal Pilot on Chip) as a ready-to-fly, open source flight control platform. The system integrates an IMU, barometer, GPS, and a CSI-camera interface.

Linux Kernel 3.16.37 LTS Is a Massive Update with Tons of Networking Changes

Immediately after announcing the release of Linux kernel 3.2.82 LTS, maintainer Ben Hutchings proudly informed the community about the availability of the thirty-seventh maintenance update to the Linux 3.16 LTS kernel series.