Dive in, penguins: Upstart builds Linux virtual SAN
Submitted by Rianne Schestowitz on Thursday 24th of July 2014 05:12:49 PM
Filed under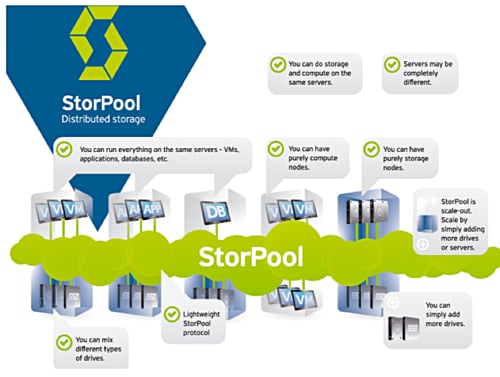 Three Bulgarian engineers who co-founded a firm called StorPool – which builds a virtual SAN using the aggregated storage of Linux KVM servers – are aiming to expand the reach of their three-year-old project.
Boyan Ivanov, CEO, Boyan Krosnov, chief product officer, and Yank Yankulov, the chief tech officer, started the firm in November 2011 with $261,600 seed funding. In February this year they raised an undisclosed amount of cash in an A-round. We'd guess it's in the $1m - $2.5m area.
More in Tux Machines
Debian-Based Robolinux 8.6 Adds Over 275 Important Security and Software Updates

The developer of the Debian-based Robolinux computer operating system announced the release of the sixth maintenance update to the Robolinux 8 LTS "Raptor" series of his GNU/Linux distribution.

Linux Kernel 4.8 Lands October 2 as Linus Torvalds Outs Last Release Candidate

It's still Sunday in U.S. so Linus Torvalds has just published his weekly announcement to inform us all about the availability of the eighth and last RC (Release Candidate) development snapshot of the upcoming Linux 4.8 kernel.

Desktop virtualisation kit-calculator goes open source

The tool has gone through a number of iterations over the years, extending its capabilities to assess the infrastructure requirements of ever-more virtual desktops along the way while also keeping up with changes to VMware's Horizon and Citrix's XenDesktop. But Leibovici says he's now sufficiently busy that "Unfortunately I find myself without time to maintain the VDI calculator, therefore I decided that the best outcome would be to open-source the app and let the community drive maintenance and innovation." Hence its publication under an Apache 2.0 licence here on GitHub.

LXQt 0.11.0 Desktop Environment Arrives After Almost One Year of Development

After being in development for the past eleven months, the next major release of the lightweight, Qt-based LXQt desktop environment has been officially released and it's available for download.