Dive in, penguins: Upstart builds Linux virtual SAN
Submitted by Rianne Schestowitz on Thursday 24th of July 2014 05:12:49 PM
Filed under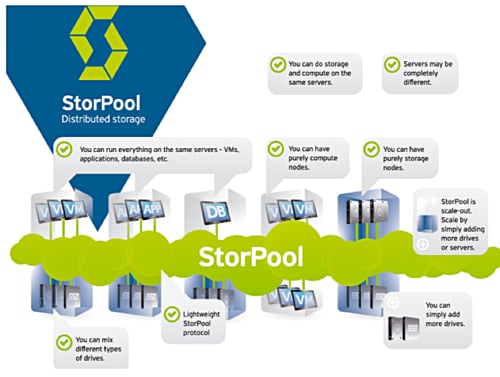 Three Bulgarian engineers who co-founded a firm called StorPool – which builds a virtual SAN using the aggregated storage of Linux KVM servers – are aiming to expand the reach of their three-year-old project.
Boyan Ivanov, CEO, Boyan Krosnov, chief product officer, and Yank Yankulov, the chief tech officer, started the firm in November 2011 with $261,600 seed funding. In February this year they raised an undisclosed amount of cash in an A-round. We'd guess it's in the $1m - $2.5m area.
More in Tux Machines
Leftovers: Software

Games for GNU/Linux

Red Hat Financial News

Credit Suisse hosted an investors' meeting with Red Hat Inc.'s (NYSE:RHT) President of Products Paul Cormier on Thursday, this week. The sell-side firm came back with its reinforced belief that the company is well-positioned to benefit from the emerging hybrid cloud trend and the growing adoption of open-source within enterprises.

Voyager 16.04.1 LTS Adds Intel Skylake Support, Based on Xubuntu 16.04.1 LTS

The guys over Voyager, a Xubuntu-based GNU/Linux distribution built around the lightweight Xfce desktop environment, have announced the release of Voyager 16.04.1 LTS.