Open-Source AMD Hawaii Support Should Now Be Working!
Submitted by Rianne Schestowitz on Friday 25th of July 2014 07:12:38 AM
Filed under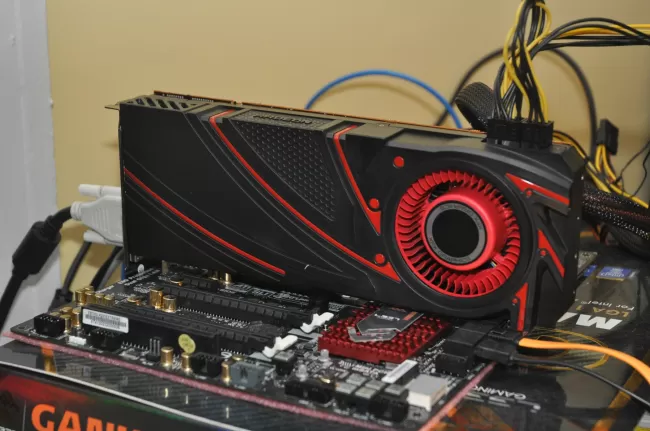 While the Radeon R9 290 series is now mature in the marketplace, the open-source Linux driver support has lagged. The Hawaii support had been broken for months (no working 3D on the open-source driver, but will work under the Catalyst Linux driver) and the few open-source AMD developers weren't tasked with fixing it over not being sure why it wasn't working and having no immediate business cases for fixing the support. Fortunately, with a bug comment made tonight, it seems things might be in order.
More in Tux Machines
Discourse

Discourse is an open-source project, hosted at GitHub (see Resources), licensed under the GNU General Public License, version 2. It is backed by Atwood's company, which has the fantastic name of Civilized Discourse Construction Kit, Inc., and it aims to profit through installing and supporting Discourse.

EXT4 In Linux 3.18 Has Clean-ups, Bug Fixes

With Linux 3.18-rc1 having came one week early, the EXT4 file-system pull request didn't end up landing until today. However, the EXT4 changes aren't overly exciting for the 3.18 merge window. The EXT4 changes for the Linux 3.18 kernel merge window come down to mostly just code clean-ups and bug fixes along with some minor journal optimizations.

Free and Open Source Electronic Signature in Costa Rica

The LibreOffice component designed by the University of Costa Rica (UCR) is similar to similar software enhancements currently used for electronic signatures in other countries.

Rejuvenate your Fedora desktop with Moka

Moka started as a single Linux desktop icon theme, but over time it has gradually evolved into an entire project & brand identity that provides quality designs to people. Moka is about personalization and its goal is to provide an assortment of style options to allow you to customize your experience.