Open-Source AMD Hawaii Support Should Now Be Working!
Submitted by Rianne Schestowitz on Friday 25th of July 2014 07:12:38 AM
Filed under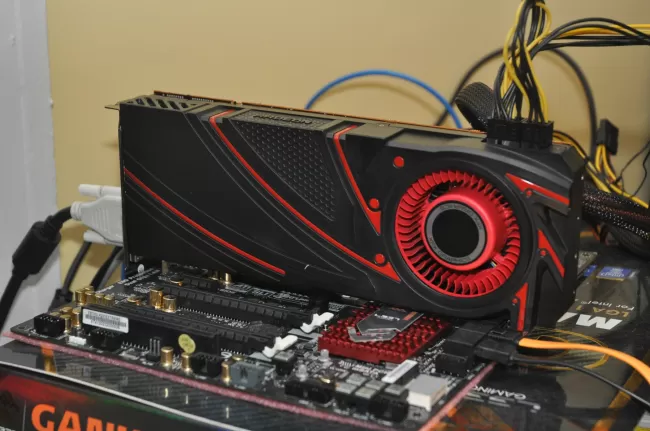 While the Radeon R9 290 series is now mature in the marketplace, the open-source Linux driver support has lagged. The Hawaii support had been broken for months (no working 3D on the open-source driver, but will work under the Catalyst Linux driver) and the few open-source AMD developers weren't tasked with fixing it over not being sure why it wasn't working and having no immediate business cases for fixing the support. Fortunately, with a bug comment made tonight, it seems things might be in order.
More in Tux Machines
Ubuntu to Get Native HTML5 Streaming Through Google Chrome Soon

Netflix is looking to expand its business, and one of the ways to do that is to look at what other platforms it can support. Ubuntu is the most used Linux distribution, so it stands to reason that they might be interested to have their service working on it.

Uselessd: A Stripped Down Version Of Systemd

The boycotting of systemd has led to the creation of uselessd, a new init daemon based off systemd that tries to strip out the "unnecessary" features. Uselessd in its early stages of development is systemd reduced to being a basic init daemon process with "the superfluous stuff cut out". Among the items removed are removing of journald, libudev, udevd, and superfluous unit types.

Android One: Let us fill you in on Google's big game

India is now the world's third largest Internet market and "on a bullet train to become the second". But even when we become the second with around 300 million Internet users, India would still have over 75 per cent of the population that has no access to this so-called information superhighway. It is this chunk of population that will form the "next billion" which companies like Nokia, and now Google, has been talking about. And it is this next billion that Google thinks will line up to buy and good smartphone that is also affordable.

Mesa Gets Closer To Having OpenGL 4.0 Tessellation Support

A significant patch-set was published on Saturday night that implements the driver-independent bits of OpenGL 4's ARB_tessellation_shader extension inside Mesa. The tessellation support has been one of the big pieces missing from Mesa's OpenGL 4 implementation and fortunately it's getting close to mainline. Chris Forbes of Intel published fifty-six patches this weekend that implement the driver-independent portions of the extension inside Mesa. Of course, the driver portions still need to follow for it to be useful.