Open-Source AMD Hawaii Support Should Now Be Working!
Submitted by Rianne Schestowitz on Friday 25th of July 2014 07:12:38 AM
Filed under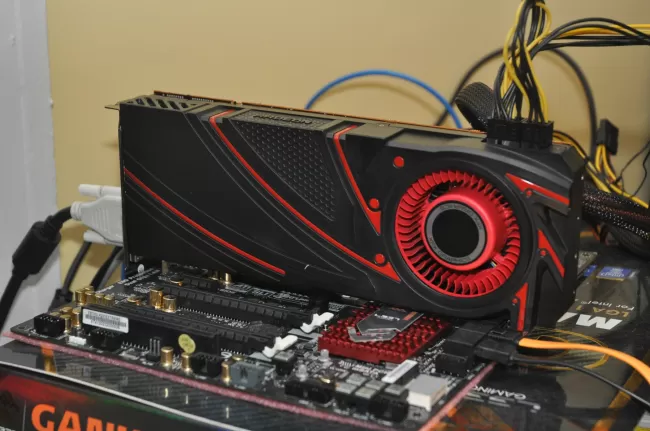 While the Radeon R9 290 series is now mature in the marketplace, the open-source Linux driver support has lagged. The Hawaii support had been broken for months (no working 3D on the open-source driver, but will work under the Catalyst Linux driver) and the few open-source AMD developers weren't tasked with fixing it over not being sure why it wasn't working and having no immediate business cases for fixing the support. Fortunately, with a bug comment made tonight, it seems things might be in order.
More in Tux Machines
Kernel Space/Linux

Security is an ongoing issue for all operating systems, including Linux. While Linux has generally had a good reputation compared to Windows when it comes to security, no operating system is perfect. A writer at Ars Technica recently examined the issue of security and the Linux kernel.

Continuing with interesting security things in the Linux kernel, here's v4.4. As before, if you think there's stuff I missed that should get some attention, please let me know.

Leftovers: Software

Back in may we spotlighted Etcher, a stylish open-source USB image writer app for Windows, macOS and Linux. In the months since our feature the app has released a over 10 small beta updates, with Etcher 1.5 Beta being the most recent release at the time of writing.

Audacious 3.8 was released on September 21, 2016.

A new version of Audacious, a popular lightweight audio player, is now available for download. Audacious 3.8 introduces a small set of features, including the ability to run more than one instance of the app at the same time. Quite why… no idea. New audtool commands have been added, including stream recording toggles, and cue sheet support is said to be "more seamless".

Rambox is a free, open-source messaging and email app that groups all your favourite web apps into one easy-to-manage window. Sound familiar? We've highlighted apps like Rambox before, with Franz and the Gmail-specific Wmail being but two.

In the market for a desktop markdown editor for Linux? You may have helped but notice that you're rather spoilt for choice. From Abricotine and Scratch to Simplenote, Springseed and Remarkable. Even Gedit can render markdown with the right plugin! With so much choice it can be difficult to know which app to pick.

Looking for a neat-o way to play YouTube playlists on your desktop, outside your browser? Take a looksie at Yout, an Electron app that lets you add and watch YouTube playlists on your desktop, floating window stylee. Yout is not the most user-friendly of apps.

today's howtos

Leftovers: Gaming

We have been steadily getting more 3D "beat the timer" games where you're up against others times, which is great because they really can be fun. I do love getting competitive in certain games, especially with some of my Steam friends and friends in the wider community. Games like this recently have been something I've been repeatedly going back to for a break from life. Clustertruck is not only about beating the times of other people, but it's also a "the floor is lava" game, so if you touch the floor you have to start again. The really funny thing is that the safe pads are moving trucks you have to keep up with. You can at least grab onto the back of a truck if you just about touch it, so it's not always instant death.

The difference between their tools and others, is the event system. Instead of needing to program every single line, you can stack up events and link them together to create a game. It works quite well and I'm pretty excited to give Fusion 3 a go on Linux myself to see what random games I can create for fun.