What the UK Government's adoption of ODF really means
Submitted by Roy Schestowitz on Friday 25th of July 2014 08:07:04 AM
Filed under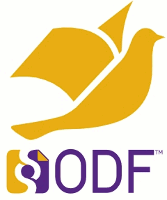 Most of the migrations from one office suite to another tend to happen without any coherent document management policy. Many organizations moving from, say, Microsoft Office to LibreOffice do not necessarily adopt ODF as their default format and will carry on supporting whatever version of the MS Office file format internally. This usually leads to frustrations and compatibility problems. This time, the UK Government decision takes a different approach. By deciding about the formats first, the UK creates the conditions necessary to have real choices for its government and its citizens, thus setting a level playing field for everyone. Many people have understood this decision as being a move against Microsoft. It is not or at least it should not be. Microsoft Office implements ODF files and its latest editions, as I'm being told are actually quite good at it. What this move does, however, is to ensure no other solution will be at a competitive disadvantage because of a technical or legal (aka patents) lock-in. Of course, it remains to be seen what concrete actions the UK Government will take in order to ensure a smooth transition between proprietary formats and open standards; and it remains to be seen how well it will ensure a proper change management across all of its departments so that its agents feel comfortable with ODF documents and whatever new office suites that may be adopted as a result of the decision. Much could be lost at that stage, but much could be gained as well. And of course, just like with the Netherlands, the decision itself might end up being toned down or take a somewhat different meaning.
More in Tux Machines
Announcing the Birth of Hurd

After a 25 year gestation, Hurd has finally been born. It was a difficult birth and it's now being kept in an incubator under the care of Debian. For many years GNU's always almost ready to be born operating system microkernel, Hurd, has been the butt of many jokes and Facebook memes, so it came as something of a surprise to read in Larry Cafiero's Friday column that it's now ready enough for Debian, which is offering a somewhat experimental and unstable release of Debian/GNU Hurd. An earlier attempt at a Hurd based distro, by Arch, seems to have died on the vine back in 2011, although a 2013 posting promises that development is still underway, with no news since.

Arch Linux – Kde Plasma 5.3 stable is finally available for installation

Great news for Arch Linux users! From a few minutes, Kde Plasma 5.3 stable packages are officially available on Arch Linux repositories. In fact, after running the pacman -Syu command I finally noticed, listed on my terminal, the new packages of Plasma 5.3.0 with all the relative dependencies.

Linux 4.1-rc2

So the -rc2's have lately been pretty small - looking more like late -rc's than early ones. It *used* to be that I couldn't even post the shortlog, because it was just too big. That's not been the case for the last few releases. I think people tend to take a breather after the merge window, because the -rc3's tend to then be a bit bigger again. But it may just also be that I've just gotten much better at saying "the merge window is over, I'm not taking random stragglers", or that people are just getting better at keeping to the merge window. Whatever the reason, the time of huge -rc2's seems to be happily behind us.