Linux Gaming: If You Build It, Will They Come?
Submitted by Rianne Schestowitz on Friday 25th of July 2014 06:36:12 PM
Filed under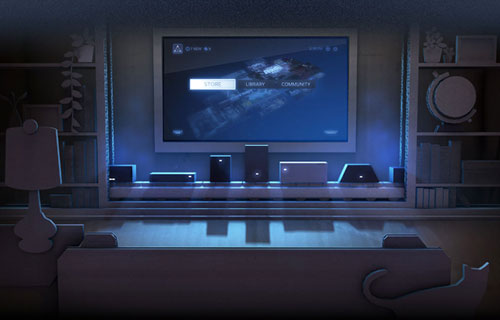 For long-suffering Linux users who have endured the dearth of high-quality action games on their open source desktops, the wait for better game developer support soon may be over.
New technology is making Linux more attractive to game makers. In fact, it may keep Linux under the hood, so players will have no clue Linux is inside.
Until now, game makers have relied primarily on Windows PCs and gaming consoles powered by proprietary alternatives to the Linux OS. However, Linux-based systems specially designed for gaming are on the rise.
More in Tux Machines
Ubuntu Touch to Land with Bq Aquaris e4.5 Phones in February

The first two companies that have been confirmed to release phones with Ubuntu Touch are Meizu and Bq. Until now, only Meizu showed any kind of involvement with Ubuntu Touch and they were the first to announce a launch window. On the other hand, Bq has been silent, but it seems to have been very busy and to be the first one out the door.

Linux 3.19 Merge Window Closes Ahead Of Schedule

Linus announced on Friday night that he's closing the merge window early for 3.19. Torvalds said that he's pulling the last of the pull requests on Saturday -- related to KBuild and the READ_ONCE split-up -- but is planning to then close the merge window.

X.Org Server 1.16.3 Released To Fix Security Issues

Julien Cristau of Debian announced the X.Org Server 1.16.3 release on Saturday morning. The primary focus of this release is on correcting the security issues within the GLX, DIX, XV, DRI3, RENDER, and other areas of the xorg-server code-base affected by outstanding security problems.