A logo & icon for DevAssistant
Submitted by Rianne Schestowitz on Wednesday 30th of July 2014 08:07:48 PM
Filed under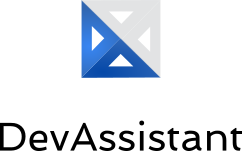 This is a simple story about a logo design process for an open source project in case it might be informative or entertaining to you.
A little over a month ago, Tomas Redej contacted me to request a logo for DevAssistant. DevAssistant is a UI aimed at making developers' lives easier by automating a lot of the menial tasks required to start up a software project – setting up the environment, starting services, installing dependencise, etc. His team was gearing up for a new release and really wanted a logo to help publicize the release. They came to me for help as colleagues familiar with some of the logo work I've done.
More in Tux Machines
Today in Techrights

today's leftovers

Linux Foundation and Linux

Like FreeBSD Jails and Solaris Zones, Linux containers are self-contained execution environments -- with their own, isolated CPU, memory, block I/O, and network resources -- that share the kernel of the host operating system. The result is something that feels like a virtual machine, but sheds all the weight and startup overhead of a guest operating system.

There's a lot of hype in the air about blockchain technology at the moment. A recent World Economic Forum report predicts that by 2025 10% of GDP will be stored on blockchains or blockchain related technology. This means it's probably something which everyone involved in business should take notice of. However, there's still a lack of understanding about what it is, and what it does.