A logo & icon for DevAssistant
Submitted by Rianne Schestowitz on Wednesday 30th of July 2014 08:07:48 PM
Filed under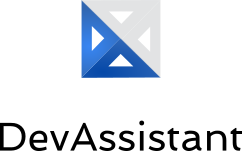 This is a simple story about a logo design process for an open source project in case it might be informative or entertaining to you.
A little over a month ago, Tomas Redej contacted me to request a logo for DevAssistant. DevAssistant is a UI aimed at making developers' lives easier by automating a lot of the menial tasks required to start up a software project – setting up the environment, starting services, installing dependencise, etc. His team was gearing up for a new release and really wanted a logo to help publicize the release. They came to me for help as colleagues familiar with some of the logo work I've done.
More in Tux Machines
Leftovers: Gaming

Leftovers: Software

Leftovers: OSS

today's howtos

As a participant in the greater open source community, and more specifically as a member of the Fedora Project, I have the opportunity to meet with many people and talk about all kinds of interesting technical topics. One of my favorites is the "command line," or shell, because learning about how people use the shell proficiently can give you an insight into how they think, what kind of workflows they favor, and to some extent what makes them tick. Many developers and systems operators share their "dot files" (a common slang term for their shell's configuration files) publicly out on the Internet, which leads to an interesting collaboration opportunity that allows everyone to learn tips and tricks from seasoned veterans of the command line as well as share common shortcuts and productivity boosters.