Akademy 2014 Keynotes: Sascha Meinrath and Cornelius Schumacher
Submitted by Rianne Schestowitz on Wednesday 30th of July 2014 08:18:01 PM
Filed under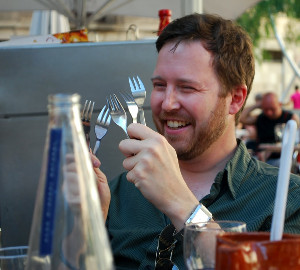 Akademy 2014 will kick off on September 6 in Brno, Czech Republic; our keynote speakers will be opening the first two days. Continuing a tradition, the first keynote speaker is from outside the KDE community, while the second is somebody you all know. On Saturday, Sascha Meinrath will speak about the dangerous waters he sees our society sailing into, and what is being done to help us steer clear of the cliffs. Outgoing KDE e.V. Board President, Cornelius Schumacher, will open Sunday's sessions with a talk about what it is to be KDE and why it matters.
More in Tux Machines
Ubuntu GNOME 15.04 Alpha 1 Prepares for GNOME 3.14, Go Forth and Test

The Ubuntu GNOME developers have released the first version of the 15.04 branch for their Linux distribution and it looks like this operating system is also going through some interesting changes, just like Ubuntu, although not on the same scale.

FSF's High Priority Project List Now Has A Committee

The Free Software Foundation has now built up a committee to review their "High Priority Projects" list and they're looking for more feedback from the community. Nearly ten years ago is when the Free Software Foundation began listing what they viewed as the High Priority Free Software Projects in a list. This list has over time contained some definite high-priority projects related to freeing Java and Adobe PDF support and open graphics drivers to some more obscure projects of high priority like a free version of Oracle Forms, a replacement to OpenDWG libraries for CAD files, automatic transcription software, etc. I've personally called out many of the FSF HPP for what they're worth with my thoughts over the years.

Latest Calibre eBook Reader and Converter Now Support Latest Kobo Firmware

The Calibre eBook reader, editor, and library management software has just reached version 2.13 and the developer has added an important driver and made quite a few fixes and improvements.

Lubuntu 15.04 Alpha 1 Is Out and Still Uses LXDE – Gallery

Lubuntu 15.04 Alpha 1 (Vivid Vervet) has been officially released and it follows its Kubuntu and Ubuntu GNOME brethren. Users can now download and test this latest installment.