Akademy 2014 Keynotes: Sascha Meinrath and Cornelius Schumacher
Submitted by Rianne Schestowitz on Wednesday 30th of July 2014 08:18:01 PM
Filed under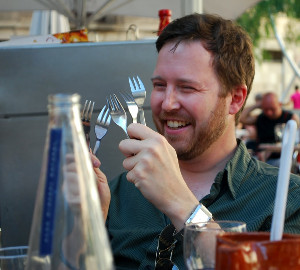 Akademy 2014 will kick off on September 6 in Brno, Czech Republic; our keynote speakers will be opening the first two days. Continuing a tradition, the first keynote speaker is from outside the KDE community, while the second is somebody you all know. On Saturday, Sascha Meinrath will speak about the dangerous waters he sees our society sailing into, and what is being done to help us steer clear of the cliffs. Outgoing KDE e.V. Board President, Cornelius Schumacher, will open Sunday's sessions with a talk about what it is to be KDE and why it matters.
More in Tux Machines
Leftovers: Software

Portus listens to the notifications sent by the Docker registry and uses them to populate its own database. Using this data Portus can be used to navigate through all the namespaces and the repositories that have been pushed to the registry.

A new version of the famous eBook editor and viewer Calibre has been released, and it's packed with a ton of fixes for various issues, small or important.

The first beta of syslog-ng 3.7 was released last week. The highlights of this release include Java and Python support merged from the syslog-ng incubator and an interactive syslog-ng.conf debugger. Other features include batched event sending to riemann, IPv6 netmask filter, and the HOSTID and UNIQID macros. For a complete list of changes, check https://github.com/balabit/syslog-ng/releases/tag/syslog-ng-3.7.0beta1

Leftovers: Gaming

Android Leftovers

The Turing Phone Is Super Durable and Ultra Secure

The device also sports a 13MP/8MP camera combo, 64GB / 128GB of internal storage and runs Android 5.0 Lollipop out of the box.