Evince Hackfest
Submitted by Rianne Schestowitz on Wednesday 30th of July 2014 09:04:45 PM
Filed under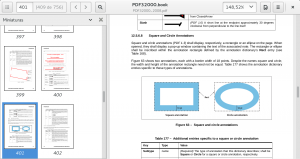 This was a GSoC project of 2013, but the patch provided by the student was never in an "upstreamable" state. Again Germán, who always loved this feature, took care of the patch addressing my review comments. At the beginning of the hackfest most of the work has already been done, we only needed a few more review iterations during the hackfest to finally push this feature to master. The idea is to show the list of recent documents as an icon view with thumbnails and documents metadata. This view is loaded when evince is launched without any document replacing the useless empty window we had before. It also replaces the recent documents submenu in the gear menu.
More in Tux Machines
Today in Techrights

Linux and Graphics

Intel developers today announced the release of Beignet 1.3 and it's by far their most significant release yet for this open-source OpenCL implementation for Intel graphics hardware.

There's some early feature development work that's landed in Mesa Git this Friday as the initial feature development towards Mesa 17.1.

today's howtos

Ubuntu 16.04.2 LTS Delayed Until February 2, Will Bring Linux 4.8, Newer Mesa

If you've been waiting to upgrade your Ubuntu 16.04 LTS (Xenial Xerus) operating system to the 16.04.2 point release, which should have hit the streets a couple of days ago, you'll have to wait until February 2. We hate to give you guys bad news, but Canonical's engineers are still working hard these days to port all the goodies from the Ubuntu 16.10 (Yakkety Yak) repositories to Ubuntu 16.04 LTS, which is a long-term supported version, until 2019. These include the Linux 4.8 kernel packages and an updated graphics stack based on a newer X.Org Server version and Mesa 3D Graphics Library.