Evince Hackfest
Submitted by Rianne Schestowitz on Wednesday 30th of July 2014 09:04:45 PM
Filed under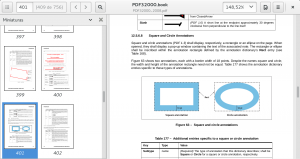 This was a GSoC project of 2013, but the patch provided by the student was never in an "upstreamable" state. Again Germán, who always loved this feature, took care of the patch addressing my review comments. At the beginning of the hackfest most of the work has already been done, we only needed a few more review iterations during the hackfest to finally push this feature to master. The idea is to show the list of recent documents as an icon view with thumbnails and documents metadata. This view is loaded when evince is launched without any document replacing the useless empty window we had before. It also replaces the recent documents submenu in the gear menu.
More in Tux Machines
PuppEX Linux Live CD Now Based on Puppy Xenial, Compatible with Ubuntu 16.04 LTS

Arne Exton informs us about the availability of a new stable build of its Puppy-derived PuppEX Linux Live CD distribution, version 160822, which is now using the latest kernel and software applications.

KDevelop 5.0 Open-Source IDE Officially Released with New C/C++ Language Support

After being in development for the past two years, the open-source KDevelop IDE (Integrated Development Environment) software has finally reached the 5.0 milestone.

Open source drone controller has an FPGA-enhanced brain

Aerotenna has launched an open source, $499 "OcPoc" drone flight controller that runs Linux on an Altera Cyclone V ARM/FPGA SoC. Lawrence, Kansas based Aerotenna, which bills itself as "the leading provider of innovative microwave sensors and flight control systems," describes OcPoC (Octagonal Pilot on Chip) as a ready-to-fly, open source flight control platform. The system integrates an IMU, barometer, GPS, and a CSI-camera interface.

Linux Kernel 3.16.37 LTS Is a Massive Update with Tons of Networking Changes

Immediately after announcing the release of Linux kernel 3.2.82 LTS, maintainer Ben Hutchings proudly informed the community about the availability of the thirty-seventh maintenance update to the Linux 3.16 LTS kernel series.