Evince Hackfest
Submitted by Rianne Schestowitz on Wednesday 30th of July 2014 09:04:45 PM
Filed under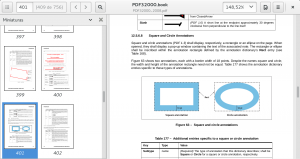 This was a GSoC project of 2013, but the patch provided by the student was never in an "upstreamable" state. Again Germán, who always loved this feature, took care of the patch addressing my review comments. At the beginning of the hackfest most of the work has already been done, we only needed a few more review iterations during the hackfest to finally push this feature to master. The idea is to show the list of recent documents as an icon view with thumbnails and documents metadata. This view is loaded when evince is launched without any document replacing the useless empty window we had before. It also replaces the recent documents submenu in the gear menu.
More in Tux Machines
Leftovers: KDE

The Calligra team announce availability of the Calligra Suite, and Calligra Active 2.9.8. It is recommended update that improves the 2.9 series of the applications and underlying development frameworks.

This week is really busy, first three days of Qt World Summit and now hacking away at the Kate/KDevelop sprint in Berlin.

Android Leftovers

Leftovers: OSS

Development News

Perl 6, a long-awaited upgrade to the well-known scripting language, has gone into beta, with the general release planned for Christmastime. The upgrade went to beta late last month, Perl designer Larry Wall told InfoWorld on Wednesday, and the October monthly release will feature the first of two beta releases of the Rakudo Perl 6 compiler. There been having monthly compiler releases for years, but the language definition has now stabilized. Wall added, "At this point we're optimizing, fixing bugs, and documenting, and I feel comfortable saying we can take a snapshot of whatever we have in December and call it the first production release."

Couchbase Server 4.0 is designed to give software application development pros a route to building more apps on Couchbase.