Evince Hackfest
Submitted by Rianne Schestowitz on Wednesday 30th of July 2014 09:04:45 PM
Filed under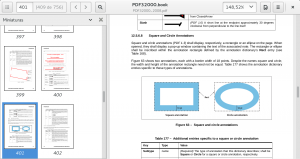 This was a GSoC project of 2013, but the patch provided by the student was never in an "upstreamable" state. Again Germán, who always loved this feature, took care of the patch addressing my review comments. At the beginning of the hackfest most of the work has already been done, we only needed a few more review iterations during the hackfest to finally push this feature to master. The idea is to show the list of recent documents as an icon view with thumbnails and documents metadata. This view is loaded when evince is launched without any document replacing the useless empty window we had before. It also replaces the recent documents submenu in the gear menu.
More in Tux Machines
Ardour 4.0 released

The Ardour project is pleased to announce the release of Ardour 4.0. This release brings many technical improvements, as well as new features and over a thousand bug fixes. The biggest changes in this release: Better cross platform support. Ardour now runs on GNU/Linux, OS X and for the first time, Windows. JACK is no longer required, making it easier than ever for new users to get Ardour up and running (though JACK is still usable with Ardour). The user interface has seen a thorough overhaul, leading to a more modern and polished experience.

Android Leftovers

today's howtos

Leftovers: Software

With WiMAX not being too popular and other competing wireless standards taking over, NetworkManager is discontinuing its support for this technology.