When Linux Was Perfect Enough
Submitted by Rianne Schestowitz on Sunday 3rd of August 2014 06:58:59 PM
Filed under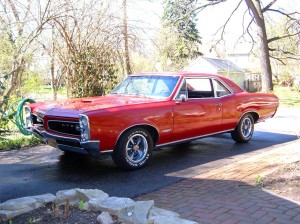 These days, that includes me. While I'm happy I have enough skills to usually fix a bug that made it past the developers at Mint or Fedora, I'd just as soon not have to deal with it. I have work to be done. And when I'm not working, I want to be wasting time with my friends on Facebook, not getting aggravated with my computer.
To be sure, Linux has changed with the times. In recent years you can pretty much be sure that when you install a major Linux distro on a laptop, Wi-Fi will work out of the box. Also, most of the time all you have to do is plug a new printer into a USB port and, presto!, it's already up and running. But there are still way too many little niggling problems that need to get fixed – stuff that should have been fixed long ago.
Maybe if Ken keeps complaining enough…
More in Tux Machines
SystemML Now FOSS

Fedora: The Latest

GitHub Usage and Bugzilla Hook<

Git unsurprisingly is the big winner, CVS the equally unsurprising loser. Nor has any of the data collected suggested material gains for non-Git platforms. DVCS in general has gained considerably, and is now close to parity and Git is overwhelmingly the most popular choice in that segment.

Last month I've created a tool which adds comments to Bugzilla when a commit message references a bug number. It was done as a proof of concept and didn't receive much attention at the time. Today I'm happy to announce the existence of GitHub Bugzilla Hook.

KaOS 2015.11

As always with this rolling distribution you will find the very latest packages for the Plasma Desktop, this includes Frameworks 5.16.0, Plasma 5.4.3 and KDE Applications 15.08.3.