When Linux Was Perfect Enough
Submitted by Rianne Schestowitz on Sunday 3rd of August 2014 06:58:59 PM
Filed under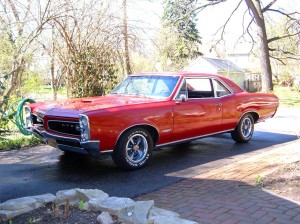 These days, that includes me. While I'm happy I have enough skills to usually fix a bug that made it past the developers at Mint or Fedora, I'd just as soon not have to deal with it. I have work to be done. And when I'm not working, I want to be wasting time with my friends on Facebook, not getting aggravated with my computer.
To be sure, Linux has changed with the times. In recent years you can pretty much be sure that when you install a major Linux distro on a laptop, Wi-Fi will work out of the box. Also, most of the time all you have to do is plug a new printer into a USB port and, presto!, it's already up and running. But there are still way too many little niggling problems that need to get fixed – stuff that should have been fixed long ago.
Maybe if Ken keeps complaining enough…
More in Tux Machines
User's Review On Linux Lite 3.0 – Simple, Fast & Free Linux Desktop

Linux Lite 3.0 is the recently released free operating system based on the Ubuntu LTS (Long Term Support) and hence you can be assured that you'll get support for the next 5 years. Linux Lite 3.0 offers a complete out of the box experience and it is lightweight, easy and simple to install. One of the main aspects that is being lauded by experts and everyday Linux users is the compactness with which Linux Lite 3.0 has been released. This means you can install Linux Lite and start working with it in less than few minutes.

Series on GNOME Shell

SUSE Leftovers

Linux specialist Suse has released a public beta of Suse Linux Enterprise 12 Service Pack 2, an upcoming update for the platform that adds support in areas such as software-defined networking (SDN) and network function virtualisation (NFV) plus system security enhancements. Available to download now, the public beta release of Suse Linux Enterprise 12 Service Pack 2 enables customers to evaluate and give feedback on new capabilities in the update, which is slated for release around September.