When Linux Was Perfect Enough
Submitted by Rianne Schestowitz on Sunday 3rd of August 2014 06:58:59 PM
Filed under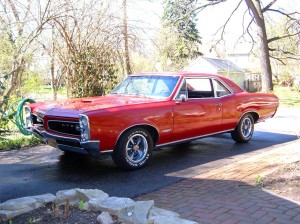 These days, that includes me. While I'm happy I have enough skills to usually fix a bug that made it past the developers at Mint or Fedora, I'd just as soon not have to deal with it. I have work to be done. And when I'm not working, I want to be wasting time with my friends on Facebook, not getting aggravated with my computer.
To be sure, Linux has changed with the times. In recent years you can pretty much be sure that when you install a major Linux distro on a laptop, Wi-Fi will work out of the box. Also, most of the time all you have to do is plug a new printer into a USB port and, presto!, it's already up and running. But there are still way too many little niggling problems that need to get fixed – stuff that should have been fixed long ago.
Maybe if Ken keeps complaining enough…
More in Tux Machines
Linux Kernel 3.10.82 LTS Is a Very Small Update with Five Fixes

Immediately after having published details about the Linux kernel 4.1.1, Linux kernel 4.0.7, and Linux kernel 3.14.46 LTS maintenance releases, Greg Kroah-Hartman has announced the immediate availability of Linux kernel 3.10.82 LTS.

antiX 15 Officially Released, Based on Debian 8 "Jessie" but Without systemd

Straight from Thessaloniki, Greece, the antiX development team has had the great pleasure of announcing the immediate availability for download of the final release of the antiX 15 GNU/Linux operating system.

EU court to decide on PC and software bundling

The Court of Justice of the European Union (CJEU) is expected to rule within weeks on the practice of forced sale of licences for operating systems and other software bundled with computing devices. On 25 June, France's Court of cassation referred to the CJEU a complaint of a French citizen who wanted to purchase a PC without any pre-installed operating system.

Interviews: Linus Torvalds Answers Your Question

Linus: You can say the word "systemd", It's not a four-letter word. Seven letters. Count them. I have to say, I don't really get the hatred of systemd. I think it improves a lot on the state of init, and no, I don't see myself getting into that whole area. Yeah, it may have a few odd corners here and there, and I'm sure you'll find things to despise. That happens in every project. I'm not a huge fan of the binary logging, for example. But that's just an example. I much prefer systemd's infrastructure for starting services over traditional init, and I think that's a much bigger design decision. Yeah, I've had some personality issues with some of the maintainers, but that's about how you handle bug reports and accept blame (or not) for when things go wrong. If people thought that meant that I dislike systemd, I will have to disappoint you guys.