When Linux Was Perfect Enough
Submitted by Rianne Schestowitz on Sunday 3rd of August 2014 06:58:59 PM
Filed under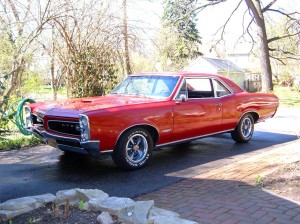 These days, that includes me. While I'm happy I have enough skills to usually fix a bug that made it past the developers at Mint or Fedora, I'd just as soon not have to deal with it. I have work to be done. And when I'm not working, I want to be wasting time with my friends on Facebook, not getting aggravated with my computer.
To be sure, Linux has changed with the times. In recent years you can pretty much be sure that when you install a major Linux distro on a laptop, Wi-Fi will work out of the box. Also, most of the time all you have to do is plug a new printer into a USB port and, presto!, it's already up and running. But there are still way too many little niggling problems that need to get fixed – stuff that should have been fixed long ago.
Maybe if Ken keeps complaining enough…
More in Tux Machines
Meizu MX4 Ubuntu Edition Is Official, Will Be at MWC In March

No longer a rumour but fact: Meizu has confirmed the news on its social media accounts this morning, just as the latest flash sale for the Bq Ubuntu Phone was getting underway.

Telegram Desktop for Linux Review

Telegram is an instant messaging service that is best known for its mobile implementation, but a desktop app is also available and it's even better than what users might expect.

KaOS 2015.02 Distro Brings a Unique, Pure KDE Plasma 5 Experience - Screenshot Tour

The KaOS development team was proud to announce on February 24 the immediate availability for download of the KaOS 2015.02 Linux kernel-based operating system for personal computers and laptops. This is the first ever release of the KaOS Linux distribution with the next-generation KDE Plasma desktop environment, powered by the latest KDE Frameworks 5 technology.