When Linux Was Perfect Enough
Submitted by Rianne Schestowitz on Sunday 3rd of August 2014 06:58:59 PM
Filed under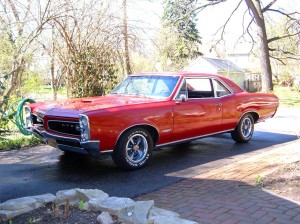 These days, that includes me. While I'm happy I have enough skills to usually fix a bug that made it past the developers at Mint or Fedora, I'd just as soon not have to deal with it. I have work to be done. And when I'm not working, I want to be wasting time with my friends on Facebook, not getting aggravated with my computer.
To be sure, Linux has changed with the times. In recent years you can pretty much be sure that when you install a major Linux distro on a laptop, Wi-Fi will work out of the box. Also, most of the time all you have to do is plug a new printer into a USB port and, presto!, it's already up and running. But there are still way too many little niggling problems that need to get fixed – stuff that should have been fixed long ago.
Maybe if Ken keeps complaining enough…
More in Tux Machines
Popcorn Time Makes Watching Movies Safer with Integrated VPN

Popcorn Time, an application that lets users stream movies and TV shows directly from torrents without having to download them, has been upgraded to version 0.3.6 and is now available for download.

4MRecover 11.0 Beta OS Can Help Users Recover Lost Files

4MRecover 11.0 Beta, a new distribution based on 4MLinux that is designed to be used specifically for file recovery, is now available for download and testing.

Android Leftovers

Samsung has rolled out the Android 5.0 update starting with the new Galaxy S series flagship smartphone. Now it looks like the next device to get the Android dessert treatment is the third gen Galaxy Note, suggests a leak.

Our weekly round-ups of all the newest and best apps are as much a part of Giz UK's furniture as Mr. T extolling the virtues of PlayStation 4s in comments. So after 52 weeks of investigation, here is a selection of the best Android apps from each month, spanning the crazy year that was 2014.

After watching profits tumble this year due to increased competition from other Android phone makers, Samsung sits at an odd inflection point. It can pump out pricey, generic Android phones and watch cheaper phone manufacturers continue to eat its lunch, or it can start innovating in software and services and find new ways to differentiate its devices from the competition.

Android 5.0 Lollipop is already available on a bunch of non-Nexus devices, but there are still many more devices waiting to get updated to the newest version of Google's operating system. Samsung's Galaxy Note 3 phablet is one of those device, we've seen the beta ROM leak for the Exynos version of this handset and also a video showing off the preview of Samsung's Lollipop update on top of TouchWiz. The update should officially land on the Note 3 rather soon considering the build of it has leaked and it is now available, read on if you're interested.

After Kodak nearly went bankrupt in 2012, the company went looking for ways to stay afloat. Today, the brand announced it is partnering with the Bullitt Group to unveil a new range of mobile devices, including smartphones and tablets, at a CES event in January.

The Moto 360, Samsung Gear Live or LG G Watch/G Watch R bring Android to your wrist thanks to Google's Android Wear. These watches run a dumbed down form of Android, which recently received an update to Android 5.0 Lollipop.

The Nexus 7 Android 5.0.2 Lollipop update is finally rolling out to owners of the aging former flagship as it takes the device from Android 5.0 Lollipop to a newer version of the software that delivers bug fixers for several Android 5.0 Lollipop problems.

Android smartphone users have been waiting for the newest software to hit their devices. Google successfully rolled out Android 5.0 Lollipop to a handful of units including the LG G3. Interestingly, a newly-leaked photo suggests that its predecessor, the LG G2, will get the update next.

Google's Nexus 7 Android 5.0.2 Lollipop update is currently rolling out to owners of the aging former flagship and it delivers several bug fixes meant to stabilize the software. With that in mind, we take a look at a few reasons why you might want to think about installing the Android 5.0.2 Lollipop update when it arrives on your device.

Will New Google Android Live TV Outfox Apple?

Google then rolled out its $35 Chromecast dongle, a streaming device, in mid-2013. Google's new Android TV operating system is expected to make it easier for software developers to move apps from mobile devices to TVs.