NVIDIA Already Publishes An OpenGL 4.5 Linux Driver
Submitted by Rianne Schestowitz on Monday 11th of August 2014 03:18:54 PM
Filed under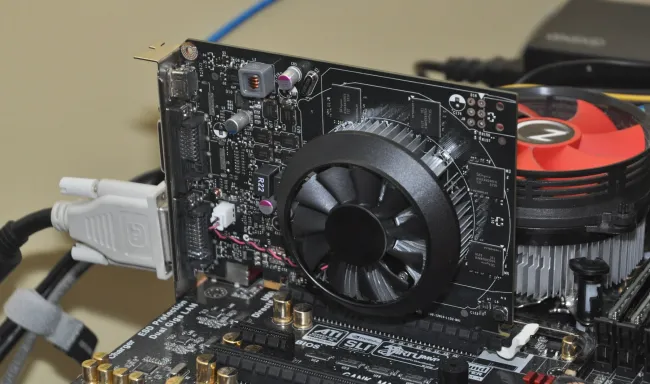 While the OpenGL 4.5 specification is fresh off the press and we haven't even seen the Khronos SIGGRAPH announcement yet, NVIDIA has already made public their OpenGL 4.5 beta drivers for Linux and Windows.
The NVIDIA 340.23.01 Linux driver is available today and provides beta support for OpenGL 4.5 and the OpenGL Shading Language (GLSL) 4.50 versions. For tapping all of the potential of OpenGL 4.5, a Fermi, Kepler, or Maxwell GPU is needed. This is conveniently the GeForce 400 series and newer, which is only what's supported now after NVIDIA dropped pre-Fermi support from their mainline Linux driver.
More in Tux Machines
Latest Ubuntu Touch SDK Updates Focus on Convergence Features for OTA-6

On the last day of July 2015, Canonical's Zoltán Balogh posted an important email on the Ubuntu Touch mailing list, informing us all about the work done lately on the Ubuntu SDK (Software Development Kit) software.

Wifislax 4.11.1 Linux Distro Arrives with Linux Kernel 4.1.3 LTS, Xfce 4.12.3

The developers of the popular Wifislax Linux distribution based on the well-known Slackware operating system and built around the KDE and Xfce desktop environments announced the release of Wifislax 4.11.1.

5 Best Linux Desktop Environments With Pros & Cons




If you are new to Linux then I'm sure you are giving up lots of time choosing Desktop Environment of your Linux Distribution. You are probably thinking to give a try to each one of them but that's very time consuming. Edit - There are other good DEs also That's why I'm reviewing the 5 Best Linux Desktop Environments with the pros & cons. The article gives you what you should know for choosing a DE. So let's get started!

Redis open source DBMS overview

Redis runs on Linux. Although the Redis project doesn't directly support Windows, Microsoft Open Technologies develops and maintains a Windows port targeting Win64. The Redis open source DBMS is available as a BSD license. The Redis community offers support through the official mailing list as well as #redis on Freenode. Commercial support is available through Pivotal, the official sponsor of Redis. Pivotal offers two levels of professional support.