First Bugfix Update to Plasma 5
Submitted by Roy Schestowitz on Tuesday 12th of August 2014 09:13:24 PM
Filed under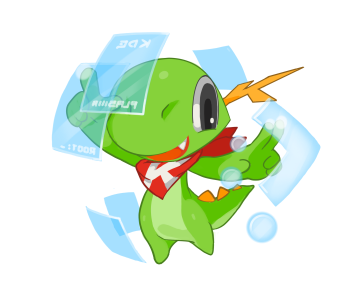 KDE is now getting into the swing of releases numbered 5. Today we add Plasma 5's first bugfix update. The release features KDE's flagship desktop project as well as the base software needed to keep your computer running. Plasma will have feature releases every three months and bugfix releases in the months in between.
More in Tux Machines
Leftovers: Software

today's howtos

Leftovers: OSS

Leftovers: BSD

We usually don't see much of the scammy spam and malware. But that one time we went looking for them, we found a campaign where our OpenBSD greylisting setup was 100% effective in stopping the miscreants' messages. During August 23rd to August 24th 2016, a spam campaign was executed with what appears to have been a ransomware payload. I had not noticed anything particularly unusual about the bsdly.net and friends setup that morning, but then Xavier Mertens' post at isc.sans.edu Voice Message Notifications Deliver Ransomware caught my attention in the tweetstream, and I decided to have a look.