KDE Frameworks Sprint - How to Release a Platform
Submitted by Rianne Schestowitz on Wednesday 13th of August 2014 05:29:15 PM
Filed under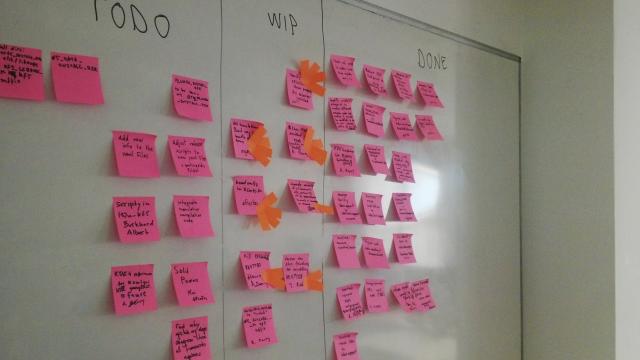 KDE Frameworks 5 is the result of two years of hard work porting, tidying, modularizing and refactoring KDELibs4 into a new addition to the Qt 5 platform. In January, Alex Fiestas announced The KDE Barcelona Hub—an office where anyone is welcome to come and work on KDE projects. It was just what the Frameworks team needed to finish off the code so it could be released to the world. Read on for some of what happened.
More in Tux Machines
Leftovers: Software

today's howtos

Kubuntu has fully matured and stabilized and comes with the brand new KDE Plasma workspaces and other KDE technologies. Like any other operating system Kubuntu also needs a little bit of work to get it ready for you. There are a few things which are optional and I have added them here based on my own usage, you may not need them.

Leftovers: Gaming

Sorry, Windows 9 Fans, This Is How Multiple Desktops Should Work – Video

The Linux platform has always taken pride in this cool feature. Having multiple desktops is a great way to increase the productivity and there are numerous means to implement it. Lots of Linux distributions have this option, which is used in various ways.