First preview for Slackware of Plasma 5
Submitted by Roy Schestowitz on Wednesday 13th of August 2014 08:07:05 PM
Filed under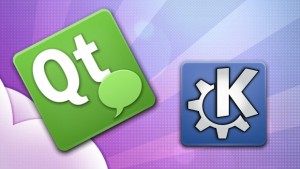 Today is my son's 16th birthday, and I do have a gift for all of you, not just for him. I present to you a first preview for Slackware, of the KDE Frameworks 5.1.0 libraries, combined with Plasma 5.0.1, the next-generation desktop workspace from KDE.
I wrote about this in my previous post, but now you can experience it first-hand: Plasma 5.0 improves support for high-DPI displays and comes with a "converged shell", i.e. one Plasma codebase for different target devices like desktop computers, laptops, tablet, phones etc. Plasma 5 uses a new fully hardware-accelerated OpenGL(ES) graphics stack. Plasma 5 is built using Qt 5 and Frameworks 5.
And with the Breeze themed artwork and its own Oxygen font, this desktop looks clean and modern.
More in Tux Machines
Leftovers: Ubuntu and Debian

Leftovers: OSS

6 smart settings to make your Android phone anticipate your needs

There's no denying that our smartphones have made our lives so much easier, putting our contacts and schedules, our driving directions, the whole internet, right at our fingertips. But if you're using an Android phone you might be leaving even more convenience on the table. There are a bunch of super-smart settings in Nougat and Google Now that'll make your Android device feel like it's 10 steps ahead of you. Your Android phone can be proactively telling you how long it'll take to get to work in the morning, and nudging you when your favorite team is about to take the field. Your device can keep itself unlocked whenever it's on you, and those snapshots you just took can automatically be arranged into beautiful collages. Battery running low? Android can know to dial down background activity to keep your phone alive. And if you love the idea of asking Google questions without ever touching your phone, you can train your phone to do that, too.

Android and Tizen Leftovers

You probably heard all the buzz earlier around that new Xiaomi phone with basically no bezels. That device rather overshadowed the slightly more conventional (and probably more usable) Mi Note 2. This device has high-end specs, a curved display, and support for global LTE.

According to the latest report by IDC, volumes are nosediving. This is not peanuts: we are talking about a YoY decline in the third quarter of 2016 of 51.6%. The number of units shipped is crumbling, from 5.6 to 2.7 million. What's the reason for this? IDC objects that Apple, being the major player of the market – it accounts for 1.1 million units shipped in 3Q16, 41.3% of market share – hasn't had the chance to shine yet, because its latest wearable device, Apple Watch Series 2, has been made available only in mid-September. And two weeks in three months are not the tie-breaker.