First preview for Slackware of Plasma 5
Submitted by Roy Schestowitz on Wednesday 13th of August 2014 08:07:05 PM
Filed under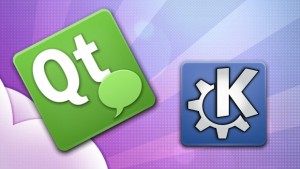 Today is my son's 16th birthday, and I do have a gift for all of you, not just for him. I present to you a first preview for Slackware, of the KDE Frameworks 5.1.0 libraries, combined with Plasma 5.0.1, the next-generation desktop workspace from KDE.
I wrote about this in my previous post, but now you can experience it first-hand: Plasma 5.0 improves support for high-DPI displays and comes with a "converged shell", i.e. one Plasma codebase for different target devices like desktop computers, laptops, tablet, phones etc. Plasma 5 uses a new fully hardware-accelerated OpenGL(ES) graphics stack. Plasma 5 is built using Qt 5 and Frameworks 5.
And with the Breeze themed artwork and its own Oxygen font, this desktop looks clean and modern.
»
Printer-friendly version

1482 reads

PDF version
More in Tux Machines
Security: Updates, Tinder, FUD and KPTI Meltdown Mitigation

The attack worked by exploiting two separate vulnerabilities: one in Tinder and another in Facebook's Account Kit system, which Tinder uses to manage logins. The Account Kit vulnerability exposed users' access tokens (also called an "aks" token), making them accessible through a simple API request with an associated phone number.

Hackers are using SSH brute-force attacks to take over Linux systems secured with weak passwords and are deploying a backdoor named Chaos. Attacks with this malware have been spotted since June, last year. They have been recently documented and broken down in a GoSecure report.

Now that the dust is beginning to settle around the Meltdown and Spectre mitigation techniques on the major operating systems, in the weeks and months ahead we are likely to see more performance optimizations come to help offset the performance penalties incurred by mitigations like kernel page table isolation (KPTI) and Retpolines. This week a new patch series was published that may help with KPTI performance.

Purism News

Hey everyone, I'm happy to announce the release of an update to our coreboot images for Librem 13 v2 and Librem 15 v3 machines. All new laptops will come pre-loaded with this new update, and everyone else can update their machines using our existing build script which was updated to build the newest image. Some important remarks:

Purism has released updated Coreboot images for their Librem 13 v2 and Librem 15 v3 laptops. The updated Coreboot images are now re-based to Coreboot 4.7, Intel FSP 2.0, IOMMU (VT-d) support is now available, TPM support is also enabled, and there are fixed ATA errors for 6Gbps speeds.

In November, we announced the availability of our Trusted Platform Module as a $99 add-on for early adopters, something that would allow us to cover the additional parts & labor costs, as well as test the waters to see how much demand there might be for this feature. We thought there would be "some" interest in that as an option, but we were not sure how much, especially since it was clearly presented as an "early preview" and offered at extra cost.

Mycroft AI on Plasma

Mycroft is running through the last 24 hours of the crowdfunding campaign for its Mark II assistant. The machine looks awesome and offers similar functionality to other proprietary alternatives, but with none of the spying and leaking of personal data. The Mark 2 will be delivered to backers at the end of this year, but you can enjoy the pleasures of giving orders to an AI right now by installing the Mycroft widget on Plasma courtesy of KDE hacker Aditya Mehra.

Android Leftovers