First preview for Slackware of Plasma 5
Submitted by Roy Schestowitz on Wednesday 13th of August 2014 08:07:05 PM
Filed under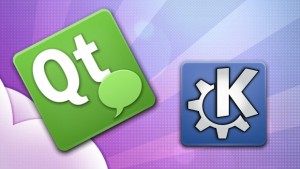 Today is my son's 16th birthday, and I do have a gift for all of you, not just for him. I present to you a first preview for Slackware, of the KDE Frameworks 5.1.0 libraries, combined with Plasma 5.0.1, the next-generation desktop workspace from KDE.
I wrote about this in my previous post, but now you can experience it first-hand: Plasma 5.0 improves support for high-DPI displays and comes with a "converged shell", i.e. one Plasma codebase for different target devices like desktop computers, laptops, tablet, phones etc. Plasma 5 uses a new fully hardware-accelerated OpenGL(ES) graphics stack. Plasma 5 is built using Qt 5 and Frameworks 5.
And with the Breeze themed artwork and its own Oxygen font, this desktop looks clean and modern.
More in Tux Machines
Leftovers: Gaming

Leftovers: Software

Leftovers: OSS

today's howtos

As a participant in the greater open source community, and more specifically as a member of the Fedora Project, I have the opportunity to meet with many people and talk about all kinds of interesting technical topics. One of my favorites is the "command line," or shell, because learning about how people use the shell proficiently can give you an insight into how they think, what kind of workflows they favor, and to some extent what makes them tick. Many developers and systems operators share their "dot files" (a common slang term for their shell's configuration files) publicly out on the Internet, which leads to an interesting collaboration opportunity that allows everyone to learn tips and tricks from seasoned veterans of the command line as well as share common shortcuts and productivity boosters.