Dangling the Linux Carrot
Submitted by Rianne Schestowitz on Wednesday 20th of August 2014 06:45:52 AM
Filed under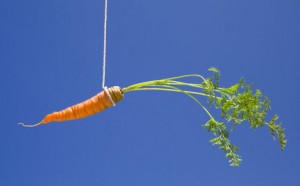 Sometimes the direct sell method isn't the best way to close the deal. How do you think the whole "play hard to get" thing got traction throughout the years? That method is successful in any number of applications. And really, I wasn't wearing my Linux Advocacy hat that evening…I was just a guy relaxing after a day's work.
More in Tux Machines
Simplicity Linux Makes Good on Its Easy-Peasy Promise

The latest edition of Simplicity Linux, version 15.4, recently became available for download. Simplicity Linux delivers just what its name suggests: It is a simpler way to run a fully powered Linux desktop on any computer you touch.

Today in Techrights

You can now build an open source browser based on Chrome for Android code

If you were itching to build an open source browser for Android, you can now do it using a practically all the code from Chrome for Android. As Venture Beat spotted, Google has uploaded the bulk of the remaining code into the open source Chromium repository. The open-source browser shares a lot of the same code as Google Chrome and often serves as the proving ground for new and experimental services.

FUSE Exploit Closed in All Ubuntu OSes

Canonical has published details about a FUSE vulnerability in its Ubuntu 15.04, Ubuntu 14.10, Ubuntu 14.04 LTS, and Ubuntu 12.04 LTS operating systems. This is not a major issue, but that's not a reason not to upgrade.