AMD's Catalyst Linux Driver Preparing For A World Without An X Server?
Submitted by Rianne Schestowitz on Wednesday 20th of August 2014 05:21:36 PM
Filed under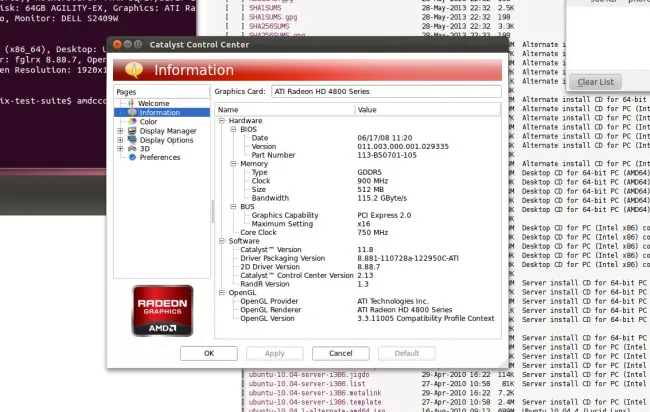 AMD's proprietary Catalyst Linux driver installer is interestingly being prepared for an environment without an X.Org Server.
While there's no announcement out of AMD indicating any future support directions for their Catalyst Linux driver, it seems their Catalyst driver will soon be equipped with an option for building the driver packages without X.Org Server support, a.k.a. no building of the fglrx DDX driver.
More in Tux Machines
Today in Techrights

today's leftovers

FOSS Policies

When I heard about FOSSA, my first thought was, "Don't Black Duck and Palamida already have the FOSS license compatibility thing pretty well sewed up? Do we really need another company doing it?"

Open data is an important concept at Code for America, which addresses the widening gap between the public and private sectors in their effective use of technology and design.

Leftovers: BSD

The OpenBSD Foundation is happy to report that the 2016 fundraising goal of $250,000 has been more than met with a final donation total of $573,000!

A long term goal of the effort I'm driving to unlock OpenBSD's Network Stack is obviously to increase performances. So I'd understand that you find confusing when some of our changes introduce performance regressions.