Arch-based Linux distro KaOS 2014.08 is here with KDE 4.14.0
Submitted by Rianne Schestowitz on Thursday 21st of August 2014 03:45:11 AM
Filed under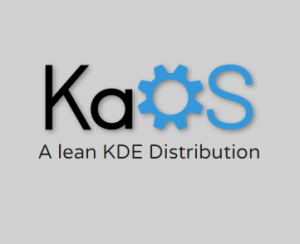 The Linux desktop community has reached a sad state. Ubuntu 14.04 was a disappointing release and Fedora is taking way too long between releases. Hell, OpenSUSE is an overall disaster. It is hard to recommend any Linux-based operating system beyond Mint. Even the popular KDE plasma environment and its associated programs are in a transition phase, moving from 4.x to 5.x. As exciting as KDE 5 may be, it is still not ready for prime-time; it is recommended to stay with 4 for now.
»
Printer-friendly version

53844 reads

PDF version
More in Tux Machines
Android Leftovers

Canonical Releases Small Kernel Patch for Ubuntu 16.04 LTS to Fix a Regression

Last week, Canonical released a kernel update for the Ubuntu 16.04 LTS (Xenial Xerus) operating system patching a total of four security issues, including a use-after-free vulnerability in the Netlink subsystem (XFRM), an out-of-bounds read in the GTCO digitizer USB driver, a bug in the associative array implementation, and improper copy-on-write (COW) handling of transparent huge pages. However, it would appear that the respective kernel update also introduced a regression, which apparently prevented the use of the Ceph network file system on machines that upgraded to the new kernel versions. Canonical patched the issue and released a new Linux kernel update that addresses the problem on all Ubuntu 16.04 LTS systems, as well as Ubuntu 14.04.5 LTS machines.

FreeNAS, World's Most Popular Storage OS, Gets AMD Ryzen Support, Cloud Sync

Coming six months after the release of the FreeNAS 11 stable series, the FreeNAS 11.1 update is based on FreeBSD 11.1 and introduces cloud integration, support for AMD Ryzen and Intel Xeon Scalable family of processors, OpenZFS performance improvements, as well as preliminary support for Docker application container engine through a virtual machine built from RancherOS. "FreeNAS 11.1 adds a cloud sync (data import/export to the cloud) feature," reads the announcement. "This new feature lets you sync (similar to backup), move (erase from source), or copy (only changed data) data to and from public cloud providers that include Amazon S3 (Simple Storage Services), Backblaze B2 Cloud, Google Cloud, and Microsoft Azure."

Amazon Linux 2 Benchmarks, 6-Way Linux OS EC2 Compute Cloud Comparison

With Amazon AWS this week having released Amazon Linux 2 LTS I was excited to put this updated cloud-focused operating system through some performance tests to see how it stacks up with the more well known Linux distributions.