Ken Starks to Keynote At Ohio LinuxFest
Submitted by Rianne Schestowitz on Thursday 21st of August 2014 05:23:09 PM
Filed under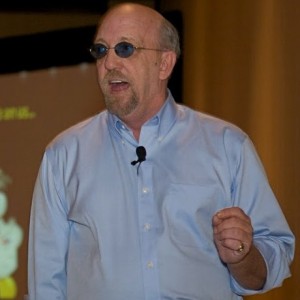 As most FOSS Force readers probably already know, Ken's articles here and on his own Blog of Helios are only a small part of what he does. He's one of those too rare people who works to make a difference in this world and he does so by leveraging the power of Linux and free and open source software for the greater good.
As the founder of the Reglue project (originally called Helios), he's responsible for putting refurbished computers in the hands of financially challenged students in and around the Austin, Texas area where he resides. Over the years there have been thousands of these students and many of them, given Reglue computers while in middle or high school, have gone on to not only earn undergraduate degrees, but to attend graduate school as well — often studying computer science.
More in Tux Machines
Android Leftovers

In case you've been dying to use Linux-like command line on your Android device – or you simply want people to stop playing with your phone – this app might be precisely what you've been looking for. Available for free, Linux CLI Launcher is an unusual app launcher that turns your regular Android phone into a full-fledged command line interface.

ZTE announced its new Max XL phone today, a Boost Mobile exclusive that features a 6-inch Full HD display and Android Nougat 7.1.1. The phone will cost only $129.99. It's nice to see ZTE launching even its budget phones with updated Android software as well as a rear fingerprint sensor. But while the company is marketing the device as ideal for streaming videos and playing games, the puny 2GB of RAM will likely be quickly filled up. Still, for the price, users are getting a nice size display, which certainly is useful for watching videos, although the resolution isn't high enough to make for a gorgeous display.

Phoenicia is a new literacy application for Android developed by Michael Hall, an open source software developer, community manager, and technology evangelist currently working at Canonical, maker of Ubuntu. In this interview, he talks about the diagnosis of his oldest child with an Autism Spectrum Disorder, his learning curve of Android development, and why user testing matters more than you think.

More Security Leftovers

Linux Foundation and Free Software Foundation Europe

The Free Software Foundation of Europe has just completed the process of electing a new fellowship representative to the General Assembly (GA) and I was surprised to find that out of seven very deserving candidates, members of the fellowship have selected me to represent them on the GA. I'd like to thank all those who voted, the other candidates and Erik Albers for his efforts to administer this annual process.

The open sourcing of "cregit," the underlying tool used at cregit.linuxsources.org, provided by The Linux Foundation. cregit enables easy access to and improves the visibility of details in the history of changes in source code files.

Lessons learned from the failure of Ubuntu Touch

With the death of yet another open source/free software/Linux-based mobile platform, Ubuntu Touch, clearly it is time for us to sit down and have a frank discussion about what we in the free software world can reasonably accomplish in a mobile platform. One of the biggest issues—if not THE biggest issue—with Ubuntu Touch was that it simply had goals that were far too aggressive to reasonably achieve. It suffered from the all-too-common malady known in software development as feature creep.