Ken Starks to Keynote At Ohio LinuxFest
Submitted by Rianne Schestowitz on Thursday 21st of August 2014 05:23:09 PM
Filed under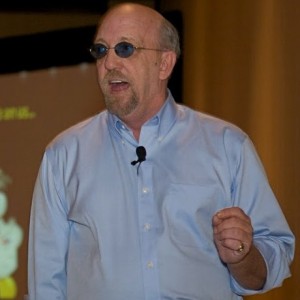 As most FOSS Force readers probably already know, Ken's articles here and on his own Blog of Helios are only a small part of what he does. He's one of those too rare people who works to make a difference in this world and he does so by leveraging the power of Linux and free and open source software for the greater good.
As the founder of the Reglue project (originally called Helios), he's responsible for putting refurbished computers in the hands of financially challenged students in and around the Austin, Texas area where he resides. Over the years there have been thousands of these students and many of them, given Reglue computers while in middle or high school, have gone on to not only earn undergraduate degrees, but to attend graduate school as well — often studying computer science.
More in Tux Machines
Ex-Microsoft man takes up arms for Red Hat's open-cloud crusade

So where does Red Hat turn? Microsoft – that's where. Red Hat in September hired Harry Mower as senior director, developer programs and evangelism. Mower has been an evangelist and outreach manager for Microsoft since 2006, on media, telecoms and entertainment. His job, to expand uptake and adoption of Microsoft technologies.

today's leftovers

The latest version of PeaZip, release 5.5, a powerful, open-source file archiver and compression tool, shipped today with new features for the backend, the file manager, and the extraction and archiving tools.

One of my favorite adages is "A picture is worth a thousand words". It refers to the notion that a still image can convey a complex idea. Images can portray a lot of information quickly and more efficiently than text. They capture memories, and never let you forget something you want to remember, and refresh it in your memory.

Following GCC, Clang Looks To Default To C11

It looks like LLVM's Clang compiler will be defaulting to using the GNU's C11 standard for its next release. Earlier this month I wrote about GCC 5 looking to default to GNU11/C11 over GNU89 for its GCC 5 release. That change ended up landing in SVN so the GNU Compiler Collection is finally providing C11 support by default. Last week the LLVM/Clang developers began discussing a similar move.

On a quest for a new logo and open design at Mozilla

Sean Martell understands this. As Art Director for Mozilla, he's one part of a team behind Mozilla's visual design. Lately, he's been involved in redesigning Mozilla's iconic logos. Instead of working behind closed doors, Martell and his colleagues have opened up the design process to get the help of the wider Mozilla community.