Meet Sascha Meinrath - Akademy Keynote Speaker
Submitted by Rianne Schestowitz on Sunday 24th of August 2014 06:41:01 AM
Filed under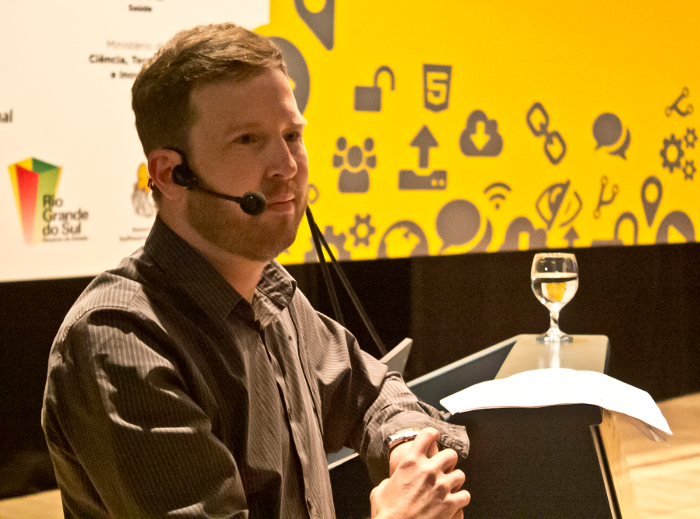 I'll definitely take a cranky old bastard who's continuing to push the envelope over a game-changing developer (no matter how talented). To me, Stallman exemplifies the never-ending quest to liberate society writ large -- it's not enough to rest on our laurels or declare things "good enough" -- until everyone is fully liberated from Digital Feudalism, visionaries like Richard Stallman provide leadership and guidance on where we should focus our next efforts.
More in Tux Machines
today's leftovers

F2FS Tools Gain FSCK Support

The F2FS Tools v1.4.0 release introduces fsck.f2fs for fixing corrupted images/partitions for Samsung's Flash-Friendly File-System. There's also now dump.f2fs for retrieving a specific file. Additionally, the f2fs-tools 1.4 update also has bug-fixes for the stat and fibmap utilities. Last but not least is some code refactoring for the Android build. The release was mentioned today on the kernel mailing list by Samsung's Jaegeuk Kim.

xorg-server 1.16.1

xorg-server 1.16.1 is now available. A single fix since Monday's 1.16.0.901, to address an issue when building Xwayland from the tarball. Julien Cristau (2): xwayland: always include drm.xml in tarballs Bump to 1.16.1 git tag: xorg-server-1.16.1

Geary Email Client Receives Major Overhaul and New Features

Geary, a lightweight email program designed around conversations and built for the GNOME desktop by the Yorba software group, has reached version 0.8 and it comes with a ton of new features.