HTC Announces Desire 510: First 64-bit Android Phone
Submitted by Roy Schestowitz on Thursday 28th of August 2014 11:34:46 AM
Filed under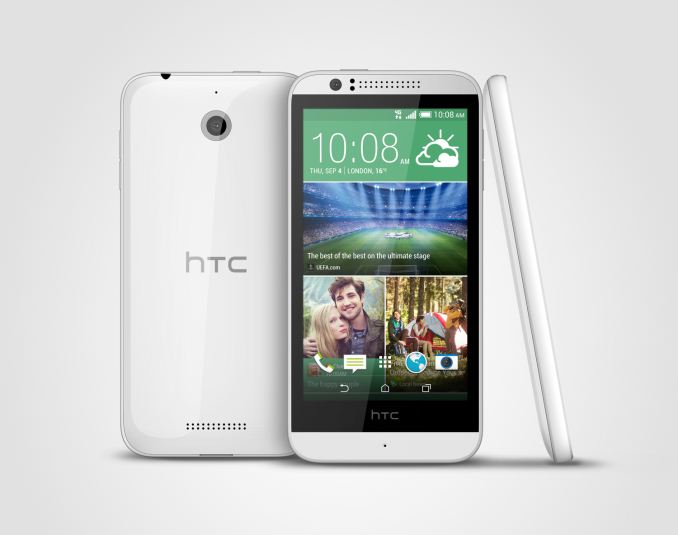 While normally one might expect high end phones to get the latest and greatest features first, this time we see a bit of a surprising reversal. The Desire 510 is HTC's first 64-bit phone, and the first announced device with Snapdragon 410. For those that aren't familiar with Snapdragon 410, it has four Cortex A53 CPU cores running at 1.2 GHz, along with an Adreno 306 GPU which suggests that it is a mild modification of the current Adreno 305 GPU that we see in the Snapdragon 400. Overall, this should make for a quite fast SoC compared to Snapdragon 400, as Anand has covered in the Snapdragon 410 launch announcement.
More in Tux Machines
Today in Techrights

Linux Kernel and Linux Event

Red Hat News

The use of open source software in the Asia-Pacific region is on its way up, with more than half of those surveyed in a new study by Red Hat already implementing or embracing the technology. At the same time, however, the research suggests that concerns around the security of open source software remains, despite its rising popularity among enterprises, with 56 per cent of respondents viewing open source security as a potential risk if not a major concern.

A new survey from Forrester Consulting on behalf of Red Hat has revealed IT decision makers in Australia are focusing on three IT and business priorities in the next 12 months, as they look to successfully compete in the 'age of the customer'. The study, Open Source Drives Digital Innovation, researched 455 CIOs and senior IT decision-makers from nine countries in Asia Pacific, including 51 from Australia.

The results of a new study about the use of open source in digital innovation in the Asia–Pacific region have been released by Red Hat. Research for the 'Open Source Drives Digital Innovation' study was carried out by Forrester Consulting and surveyed 455 CIOs and senior IT decision-makers from nine countries. It found that around half of the respondents from Australia have either implemented or plan to expand open source.

Leftovers: Software and HowTos

The number of open source applications and tools that are available on today's popular operating systems is simply mind-blowing. They come in all forms. Small scripts and console tools that can be easily integrated into large projects, feature-rich applications that offer everything a complete solution, well designed tools, games that encourage real participation, and eye catching candy. Open source software holds many compelling advantages over proprietary software. Open source improves the quality of the code, keeps costs down, encourages innovation and collaboration, combined with superior security, freedom, flexibility, interoperability, business agility, and much more.

The wait is almost over, and you'll finally be able to enjoy a much modern, improved, and full of new technologies Kodi media center on your PC or HTPC device, be it an Apple TV or Raspberry Pi. Martijn Kaijser announced the third Release Candidate (RC) development version for the Kodi 17.0 "Krypton" media center, and it looks to us like these pre-releases are getting smaller by the day, the RC3 build including only seven changes listed on the release notes attached to the official announcement.