HTC Announces Desire 510: First 64-bit Android Phone
Submitted by Roy Schestowitz on Thursday 28th of August 2014 11:34:46 AM
Filed under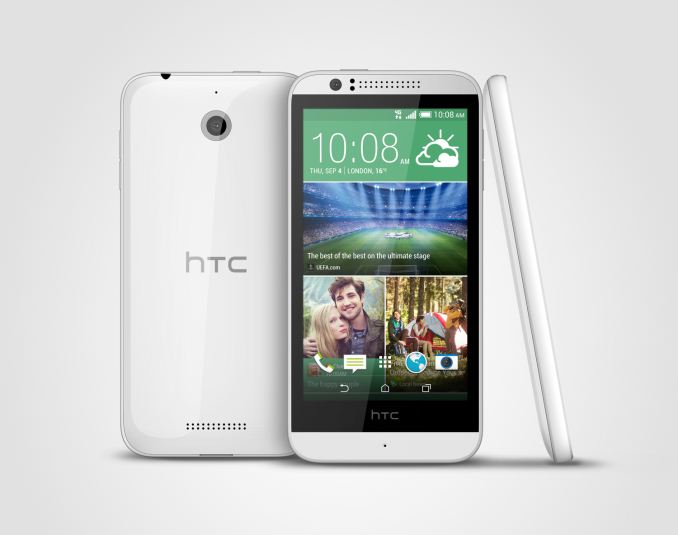 While normally one might expect high end phones to get the latest and greatest features first, this time we see a bit of a surprising reversal. The Desire 510 is HTC's first 64-bit phone, and the first announced device with Snapdragon 410. For those that aren't familiar with Snapdragon 410, it has four Cortex A53 CPU cores running at 1.2 GHz, along with an Adreno 306 GPU which suggests that it is a mild modification of the current Adreno 305 GPU that we see in the Snapdragon 400. Overall, this should make for a quite fast SoC compared to Snapdragon 400, as Anand has covered in the Snapdragon 410 launch announcement.
More in Tux Machines
Getting OpenStack Ready for the Enterprise

OpenStack is gaining popularity as the cloud platform of choice for IT organizations. This was reflected in a 2013 IDG survey that found as much as 64 percent of IT managers including OpenStack in their technology roadmap. In the current fast-paced IT market, the massive scalability and flexible, modular architecture of OpenStack can help give organizations the agility they need.

Open source projects that warrant data center managers' attention

When you're making the case to a data center manager about tech that is worthy of her consideration, make sure these three open source options are on your list.

Open source and Made in Italy: Arduino are circuit boards with a sense of style

One of the more surprising applications has been the natural marriage between the Arduino board and Lego. Once seen only as a child's building block toy, Lego is finding startling utility as an instant mechanical prototype maker for Arduino ideas.

11 Useful Utilities To Supercharge Your Ubuntu Experience

Whether you're a relative novice or a seasoned pro, we all want to get the most from our operating system. Ubuntu, like most modern OSes, has more to offer than what is presented at first blush. From tweaking and refining the look, behaviour and performance of the Unity desktop to performing system maintenance, there are a huge array of useful utilities and apps that can help tune Ubuntu to meet your needs in no time.