HTC Announces Desire 510: First 64-bit Android Phone
Submitted by Roy Schestowitz on Thursday 28th of August 2014 11:34:46 AM
Filed under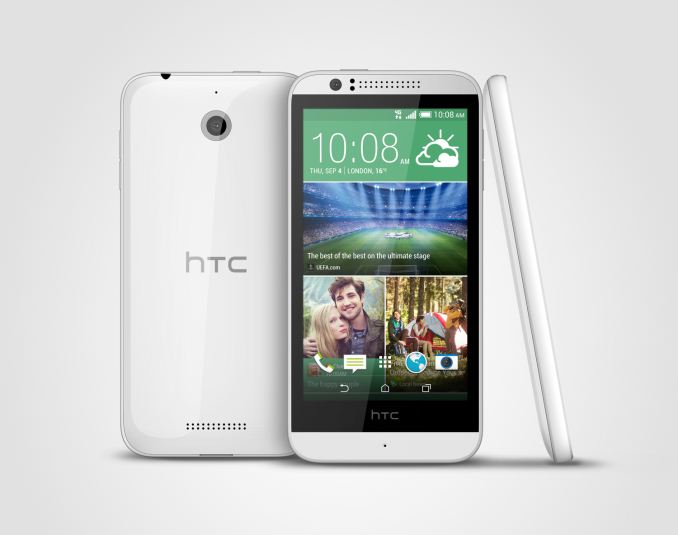 While normally one might expect high end phones to get the latest and greatest features first, this time we see a bit of a surprising reversal. The Desire 510 is HTC's first 64-bit phone, and the first announced device with Snapdragon 410. For those that aren't familiar with Snapdragon 410, it has four Cortex A53 CPU cores running at 1.2 GHz, along with an Adreno 306 GPU which suggests that it is a mild modification of the current Adreno 305 GPU that we see in the Snapdragon 400. Overall, this should make for a quite fast SoC compared to Snapdragon 400, as Anand has covered in the Snapdragon 410 launch announcement.
More in Tux Machines
Leftovers: Software

today's howtos

Canonical Makes It a Lot Easier for Newcomers to Discover the Ubuntu Flavours

Canonical's Michael Hall had the great pleasure of announcing that the ubuntu.com website has been redesigned to make it easier for Ubuntu newcomers to discover the flavours of the world's most popular free operating system.

Leftovers: Gaming

Free and open source first-person shooter Unvanquished combines real-time strategy elements with old-fashioned FPS gameplay. A new update has been released for the game as it moves closer to a Beta version.

The game engine uses Cryengine for graphics, which can generate 'photo-realistic' worlds — it's best known for being the engine behind the PC-crippling Crysis games.

Firewatch, a first person mystery adventure game released for Linux & SteamOS Posted by TheBoss, 9 February 2016 at 8:44 pm UTC / 462 views Share Firewatch looks awesome, for the style, the story and the gameplay. It's available day-1 for Linux and SteamOS. Sadly, the developer has not responded to my request for a key, so I am personally unable to cover it.