HTC Announces Desire 510: First 64-bit Android Phone
Submitted by Roy Schestowitz on Thursday 28th of August 2014 11:34:46 AM
Filed under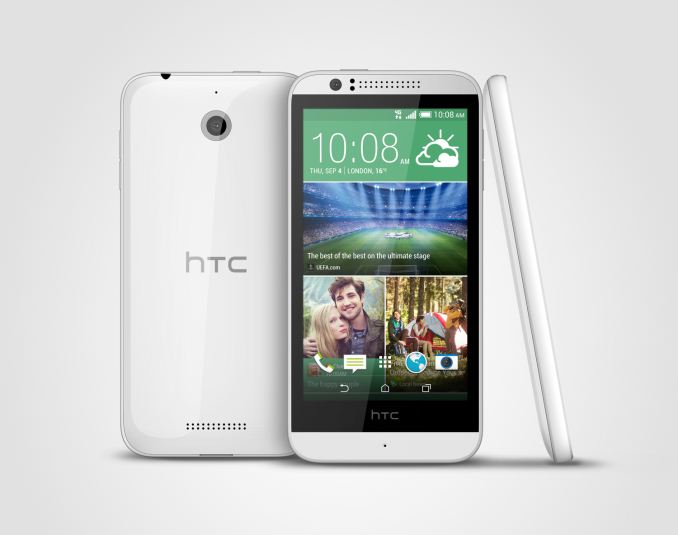 While normally one might expect high end phones to get the latest and greatest features first, this time we see a bit of a surprising reversal. The Desire 510 is HTC's first 64-bit phone, and the first announced device with Snapdragon 410. For those that aren't familiar with Snapdragon 410, it has four Cortex A53 CPU cores running at 1.2 GHz, along with an Adreno 306 GPU which suggests that it is a mild modification of the current Adreno 305 GPU that we see in the Snapdragon 400. Overall, this should make for a quite fast SoC compared to Snapdragon 400, as Anand has covered in the Snapdragon 410 launch announcement.
More in Tux Machines
4MLinux 20.1 released.

This is a minor maintenance release in the 4MLinux STABLE channel. The release ships with the Linux kernel 4.4.34, which restores PAE support that "magically" disappeared in 4MLinux 20.0 (sorry :-). Additionally, some popular programs (Double Commander, Dropbox, Firefox, Java RE, Opera, PeaZip, Thunderbird, Wine) have been updated, too.

Refracta 8.0 Is a Pint-Sized Powerhouse

Refracta is a somewhat obscure Linux distribution that offers exceptional functionality and stability. Obscurity is not always a bad thing when it comes to Linux distros. You can find some very worthwhile alternatives to your current operating system. Refracta is a big surprise in a small package. Many look-alike desktop distros are difficult to distinguish from run-of-the-mill garden varieties. Others offer new adopters something unique that makes using them fun and productive. Refracta is one of the few full-service Linux distros that makes an easy and more convenient replacement for pocket Linux options such as Puppy Linux. Not all Linux distros that install to a USB drive -- and have the ability to save files and system settings in a persistent mode -- work equally well.

Clear Linux With Mesa 13 Is A Strong Match For Intel Linux Performance

When benchmarking Intel's Clear Linux distribution earlier this year we found its Intel graphics performance to be quite good and slightly faster than other Linux distributions even when Clear was using an older version of Mesa. Now with Clear Linux having switched to Mesa 13, I decided to run some fresh Intel OpenGL benchmarks on it compared to other distributions.

PTS: PHP 7.1 vs. PHP 7.0 vs. HHVM Benchmarks

With today's PHP 7.1 release, performance isn't highlighted as much as language improvements to this first major update to PHP7, but I decided to run some PHP 7.1, PHP 7.0, PHP 5.6, PHP 5.5, and HHVM benchmarks of our open-source Phoronix Test Suite code-base. These self-tests of the Phoronix Test Suite aren't the conventional PHP workload of just a CMS, blog, or other web application that can be cached, etc, but effectively of a PHP CLI application. So keep this in mind when looking at the results and that your mileage may vary depending upon use-case.