HTC Announces Desire 510: First 64-bit Android Phone
Submitted by Roy Schestowitz on Thursday 28th of August 2014 11:34:46 AM
Filed under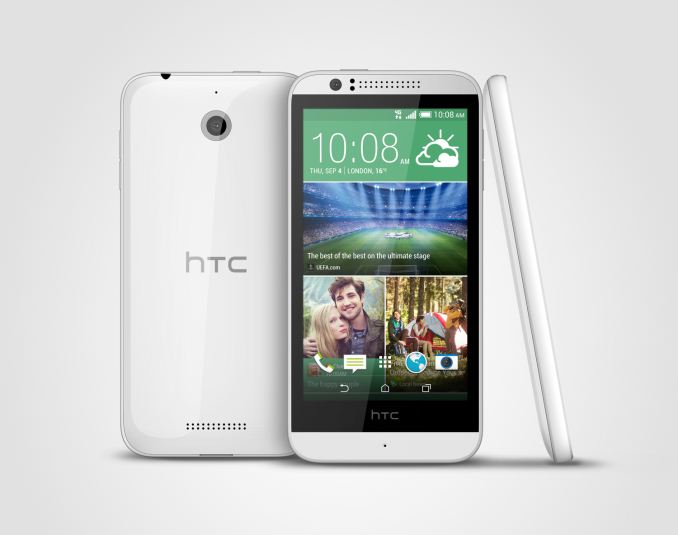 While normally one might expect high end phones to get the latest and greatest features first, this time we see a bit of a surprising reversal. The Desire 510 is HTC's first 64-bit phone, and the first announced device with Snapdragon 410. For those that aren't familiar with Snapdragon 410, it has four Cortex A53 CPU cores running at 1.2 GHz, along with an Adreno 306 GPU which suggests that it is a mild modification of the current Adreno 305 GPU that we see in the Snapdragon 400. Overall, this should make for a quite fast SoC compared to Snapdragon 400, as Anand has covered in the Snapdragon 410 launch announcement.
»
Printer-friendly version

1740 reads

PDF version
More in Tux Machines
Software: LabPlot 2.5, GNU Parallel 20180622 ('Kim Trump'), Ick ALPHA-6

Red Hat News and Disappointing Quarter, Buybacks Initiated

Today Supermicro announced a new world record for lowest latency on the well-known STAC-N1 benchmark. STAC-N1 measures the performance of a host network stack using a market data style workload.

A while ago we opened the Red Hat office in Munich to girls and boys aged 12-16 from schools in the region. This was part of the Girls' Day and Boys' Day initiatives backed by a lot of organisations including the German government. The goal is to introduce the girls and boys to careers that are dominated by the opposite gender which has been shown to considerably decrease the gender afinitiy in girls when asked about their favourite career choices. We also had the chance to participate in Boys' Day as the Munich office mainly houses non-engineering parts of the company including human resources and marketing.

Android Leftovers

GNOME 3.30 Desktop Environment Gets New Milestone, Beta Expected on August 1

In an email announcement received by Softpedia, developer Michael Catanzaro announces the availability of GNOME 3.29.3, the third of four development milestones before the GNOME 3.30 desktop environment enters beta stages of development. Coming almost a month after GNOME 3.29.2, the GNOME 3.29.3 development milestone appears to be the first where all components are buildable. "This is an accomplishment," said Michael Catanzaro, "I hope we can keep this up going forward."