HTC Announces Desire 510: First 64-bit Android Phone
Submitted by Roy Schestowitz on Thursday 28th of August 2014 11:34:46 AM
Filed under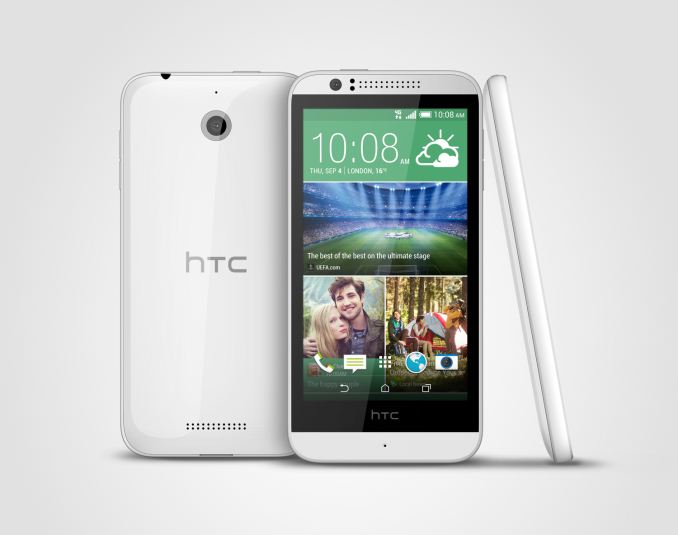 While normally one might expect high end phones to get the latest and greatest features first, this time we see a bit of a surprising reversal. The Desire 510 is HTC's first 64-bit phone, and the first announced device with Snapdragon 410. For those that aren't familiar with Snapdragon 410, it has four Cortex A53 CPU cores running at 1.2 GHz, along with an Adreno 306 GPU which suggests that it is a mild modification of the current Adreno 305 GPU that we see in the Snapdragon 400. Overall, this should make for a quite fast SoC compared to Snapdragon 400, as Anand has covered in the Snapdragon 410 launch announcement.
More in Tux Machines
DebEX Barebone Distro Now Uses Linux Kernel 4.2, Based on Debian 8.1 and Xfce 4.12

After announcing the release of the DebEX GNOME and KDE Editions, Arne Exton had the great pleasure of informing us about the immediate availability for download of a new build of his DebEX Barebone distribution.

Elementary OS: Freya 0.3.1 is Here!

After just a few months, we're excited to announce a major upgrade for elementary OS Freya! This new version 0.3.1 closes about 200 reports and brings new features, tons of fixes, better hardware support, visual polish, and enhanced translations. We're very proud to share some elementary OS download stats as well! So far, elementary OS has been downloaded an estimated 5 million times. Of those downloads, we're seeing that almost 70% are coming from Windows and OS X. So, "Welcome and congratulations!" to the over 3 million new users of an open source operating system!

Announcing dex, an Open Source OpenID Connect Identity Provider from CoreOS

Today we are pleased to announce a new CoreOS open source project called dex: a standards-based identity provider and authentication solution. Just about every project requires some sort of authentication and user-management. Applications need a way for users to log-in securely from a variety of platforms such as web, mobile, CLI tools and automated systems. Developers typically use a platform-dependent solution or, just as often, find existing solutions don't quite address their needs and so they resort to writing their own solution from scratch.

Samsung rolls out a round, Tizen-based Gear S2 watch

Samsung debuted its gen 2 smartwatch: a round, 11.5mm thick "Gear S2″ device with a 1.2-inch 360×360 pixel AMOLED display. As expected, it runs Tizen. Samsung's Tizen Linux-based Gear S2 smartwatch, which was recently teased at the Galaxy Note 5 and Edge S6+ launch, features a round watch-faced, up to three days battery life, and a rotating bezel to augment the touchscreen UI. A slightly thicker 3G model with up to two hours of life supports voice calls, according to a report from The Verge.