HTC Announces Desire 510: First 64-bit Android Phone
Submitted by Roy Schestowitz on Thursday 28th of August 2014 11:34:46 AM
Filed under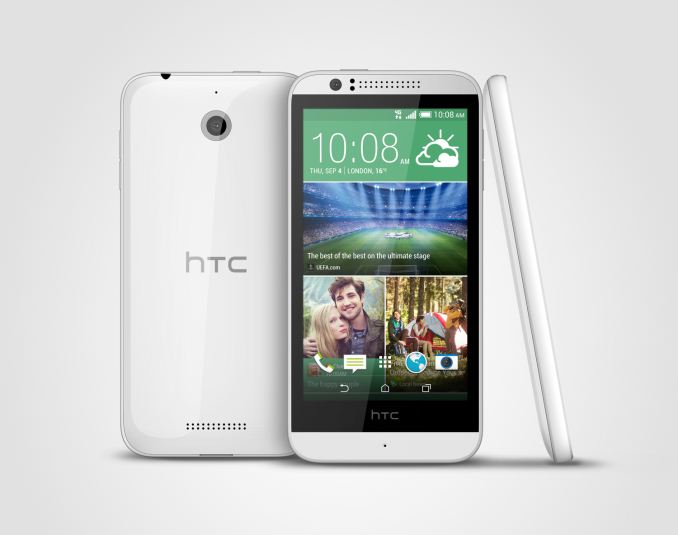 While normally one might expect high end phones to get the latest and greatest features first, this time we see a bit of a surprising reversal. The Desire 510 is HTC's first 64-bit phone, and the first announced device with Snapdragon 410. For those that aren't familiar with Snapdragon 410, it has four Cortex A53 CPU cores running at 1.2 GHz, along with an Adreno 306 GPU which suggests that it is a mild modification of the current Adreno 305 GPU that we see in the Snapdragon 400. Overall, this should make for a quite fast SoC compared to Snapdragon 400, as Anand has covered in the Snapdragon 410 launch announcement.
More in Tux Machines
What To Expect In 2015: Robots Join The Open-Source Revolution

The number of downloads doubled in 2014, to 3.5 million, and Gerkey expects adoption to spike again with the release of ROS 2.0 this summer. The upgrade will coordinate swarms, improve walking, and support smart sensors—basically, assimilate the world's robots.

New Input Drivers Coming For Linux 3.19 Kernel

One of the latest pull requests for the Linux 3.19 kernel is the input driver subsystem pull, which includes numerous updates along with a few new drivers. The new drivers will benefit some Google Chromebooks in running the latest upstream kernel.

Docker and the Linux container ecosystem

Linux container technology is experiencing tremendous momentum in 2014. The ability to create multiple lightweight, self-contained execution environments on the same Linux host simplifies application deployment and management. By improving collaboration between developers and system administrators, container technology encourages a DevOps culture of continuous deployment and hyperscale, which is essential to meet current user demands for mobility, application availability, and performance.

Green Hills challenges "rudimentary" Linux debug

Green Hills Software has announced a software development environment for embedded Linux developers. According to Green Hills, the Linux development software in its MULTI tool suite will address the "rudimentary" state of many debuggers for Linux, which it said were "difficult to learn, setup, and use and lack the powerful control and visibility that modern electronic systems demand".