HTC Announces Desire 510: First 64-bit Android Phone
Submitted by Roy Schestowitz on Thursday 28th of August 2014 11:34:46 AM
Filed under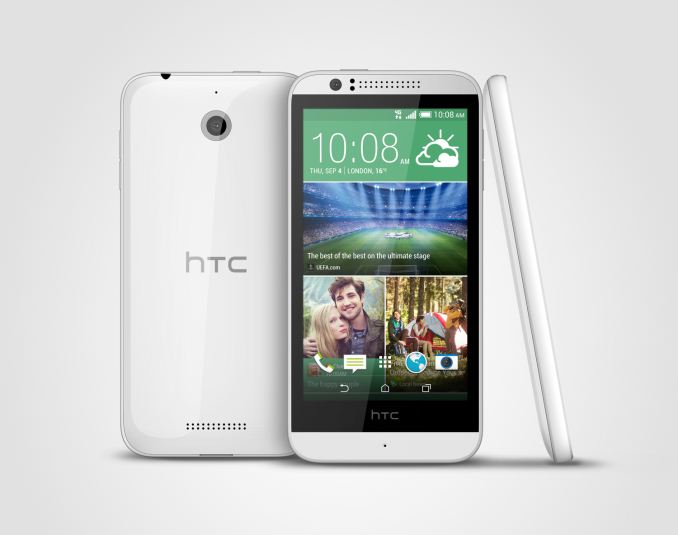 While normally one might expect high end phones to get the latest and greatest features first, this time we see a bit of a surprising reversal. The Desire 510 is HTC's first 64-bit phone, and the first announced device with Snapdragon 410. For those that aren't familiar with Snapdragon 410, it has four Cortex A53 CPU cores running at 1.2 GHz, along with an Adreno 306 GPU which suggests that it is a mild modification of the current Adreno 305 GPU that we see in the Snapdragon 400. Overall, this should make for a quite fast SoC compared to Snapdragon 400, as Anand has covered in the Snapdragon 410 launch announcement.
More in Tux Machines
Leftovers: OSS

R1Soft's Backup Backport, TrustZone CryptoCell in Linux

After announcing earlier this week the availability of a new Beta kernel for CloudLinux 7 and CloudLinux 6 Hybrid users, CloudLinux's Mykola Naugolnyi is now informing us about the release of a Beta kernel for CloudLinux 6 users. The updated CloudLinux 6 Beta kernel is tagged as build 2.6.32-673.26.1.lve1.4.26 and it's here to replace kernel 2.6.32-673.26.1.lve1.4.25. It is available right now for download from CloudLinux's updates-testing repository and backports a fix (CKSIX-109) for R1Soft's backup solution from CloudLinux 7's kernel.

The upcoming Linux 4.12 kernel cycle plans to introduce support for CryptoCell hardware within ARM's TrustZone.

Lakka 2.0 stable release!

After 6 months of community testing, we are proud to announce Lakka 2.0! This new version of Lakka is based on LibreELEC instead of OpenELEC. Almost every package has been updated! We are now using RetroArch 1.5.0, which includes so many changes that listing everything in a single blogpost is rather difficult. Also: LibreELEC-Based Lakka 2.0 Officially Released with Raspberry Pi Zero W Support

Leftovers: Gaming

Thimbleweed Park [Steam, GOG, Official Site] developer Ron Gilbert mentioned on Twitter how strong the Linux (and Mac) sales have been, and that it would be silly to ignore it.

Diluvion [Steam], the deep-sea exploration game now has a Linux beta, but the developers suggest holding off for a bit while they get the sound working.