HTC Announces Desire 510: First 64-bit Android Phone
Submitted by Roy Schestowitz on Thursday 28th of August 2014 11:34:46 AM
Filed under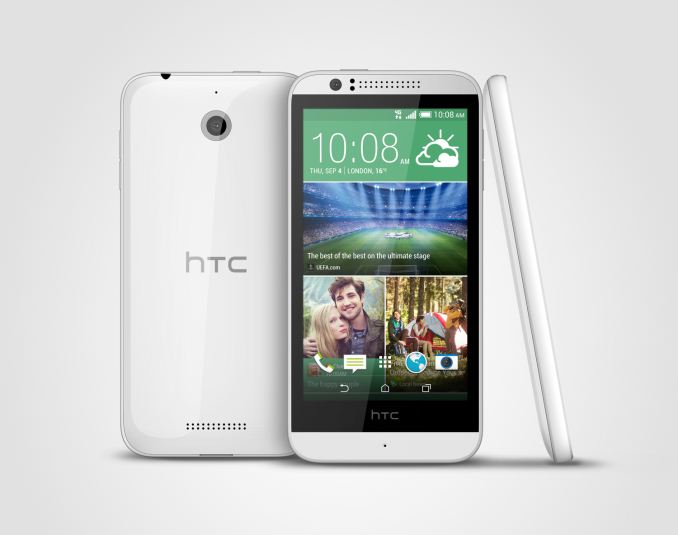 While normally one might expect high end phones to get the latest and greatest features first, this time we see a bit of a surprising reversal. The Desire 510 is HTC's first 64-bit phone, and the first announced device with Snapdragon 410. For those that aren't familiar with Snapdragon 410, it has four Cortex A53 CPU cores running at 1.2 GHz, along with an Adreno 306 GPU which suggests that it is a mild modification of the current Adreno 305 GPU that we see in the Snapdragon 400. Overall, this should make for a quite fast SoC compared to Snapdragon 400, as Anand has covered in the Snapdragon 410 launch announcement.
More in Tux Machines
PfSense 2.2 Open Source Firewall Receives Important Security Update

PfSense is a free, open source customized distribution of FreeBSD that has been built to be used as a firewall and router. A new iteration has been released and the distro now sports the 2.2 version number.

Linux-Powered Librem 15 Laptop Crowdfunding Campaign Is a Major Success

Librem 15 is a new Linux-powered laptop that will ship with completely free applications, drivers, and kernel. The crowdfunding campaign for this laptop is almost over and it has been a resounding success.

Black Swift, the tiny wireless computer is on Kickstarter

Another beautiful board is coming to kickstarter: it's tiny and powerful. Black Swift runs on OpenWRT Linux, and it can be programmed in a bunch of languages, ranging from C/C++ to PHP, Python, Perl, and Bash scripting (there's also a Node.js port).

Intel Broadwell: GCC 4.9 vs. LLVM Clang 3.5 Compiler Benchmarks

GCC 4.9.2 and LLVM Clang 3.5.0 were benchmarked using the packages provided on Fedora 21 x86_64. The same Lenovo ThinkPad X1 Carbon was used for all of the benchmarks, the first Broadwell laptop/ultrabook at Phoronix and it features the Core i7 5600U that's dual-core with Hyper Threading and tops out at 3.20GHz. Fedora 21 was running with the Linux 3.17.8 kernel while testing each of the provided compilers.