HTC Announces Desire 510: First 64-bit Android Phone
Submitted by Roy Schestowitz on Thursday 28th of August 2014 11:34:46 AM
Filed under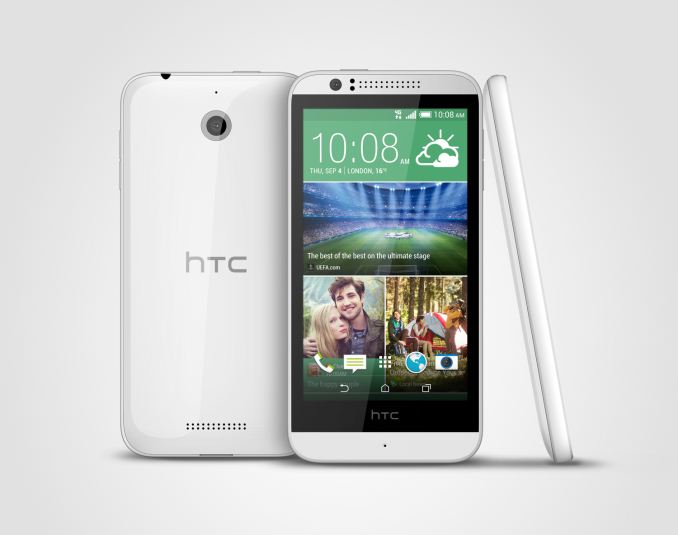 While normally one might expect high end phones to get the latest and greatest features first, this time we see a bit of a surprising reversal. The Desire 510 is HTC's first 64-bit phone, and the first announced device with Snapdragon 410. For those that aren't familiar with Snapdragon 410, it has four Cortex A53 CPU cores running at 1.2 GHz, along with an Adreno 306 GPU which suggests that it is a mild modification of the current Adreno 305 GPU that we see in the Snapdragon 400. Overall, this should make for a quite fast SoC compared to Snapdragon 400, as Anand has covered in the Snapdragon 410 launch announcement.
»
Printer-friendly version

1655 reads

PDF version
More in Tux Machines
Korora 26

Korora Linux distro is a derivative of popular Fedora operating system. It ships with lots of additional packages that are provided by Fedora community and helps the users to get a complete out-of-the-box experience. The developers of Korora Linux distro have just shipped Korora 26 "Bloat." Bloat codename has been derived from the characters of the movie "Finding Nemo."

Korora developer Jim Dean announced the release and general availability of the Korora Linux 26 operating system for personal computers, a release based on the latest Fedora Linux version and packed full of goodies. Dubbed "Bloat," Korora Linux 26 comes more than nine months after the release of Korora 25, it's based on Red Hat's Fedora 26 Linux operating system and ships with the latest versions of popular desktop environments, including GNOME 3.24. Also included are the KDE Plasma 5.10, Xfce 4.12, Cinnamon 3.4, and MATE 1.18 desktop environments, all of them shipping pre-loaded with a brand-new backup tool designed to keep your most important files safe and secure from hackers or government agencies.

Devices: BeagleBoard, Industrial Internet of Things (IIoT), internet of things (IoT), and eCosPro

OSS and Sharing Leftovers

Hyperledger's Brian Behlendorf and More Blockchain

The Linux operating system was created some 26 years ago by a young Finnish engineer, and it now powers the global economy. Not only has Linux survived for more than quarter of a century, it continues to grow its influence and dominance.