HTC Announces Desire 510: First 64-bit Android Phone
Submitted by Roy Schestowitz on Thursday 28th of August 2014 11:34:46 AM
Filed under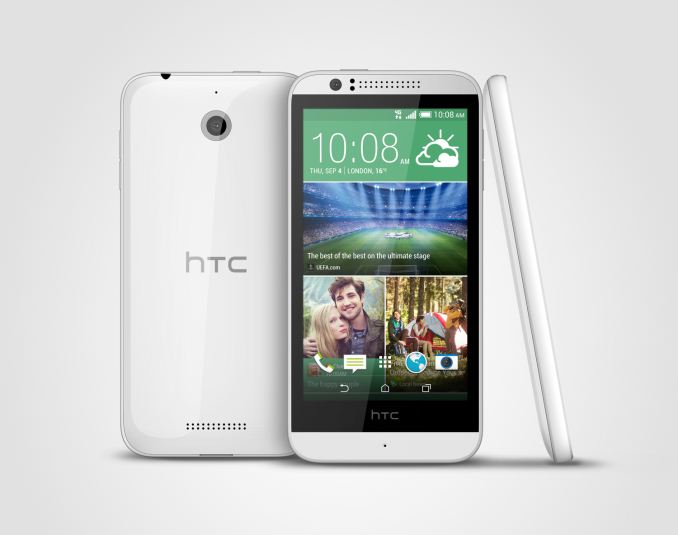 While normally one might expect high end phones to get the latest and greatest features first, this time we see a bit of a surprising reversal. The Desire 510 is HTC's first 64-bit phone, and the first announced device with Snapdragon 410. For those that aren't familiar with Snapdragon 410, it has four Cortex A53 CPU cores running at 1.2 GHz, along with an Adreno 306 GPU which suggests that it is a mild modification of the current Adreno 305 GPU that we see in the Snapdragon 400. Overall, this should make for a quite fast SoC compared to Snapdragon 400, as Anand has covered in the Snapdragon 410 launch announcement.
More in Tux Machines
Windows 'Upgrade'

Canonical Releases New Kernel Update for Ubuntu 12.04 LTS and Ubuntu 14.04 LTS

We reported the other day that Canonical released a major kernel update for its Ubuntu 16.04 LTS (Xenial Xerus) operating system, and it appears that it also affected users of the Ubuntu 15.10 (Wily Werewolf) distribution.

This programmable, open source outlet can do things that off-the-shelf smart plugs can't

Excited by the idea of an open-source, Arduino-based outlet, capable of remotely controlling your various household devices? If so, you'll definitely want to check out the Portlet: a versatile portmanteau of "portable" and "outlet," which — despite only consisting of 4 buttons and a simple 2×15 character LCD screen — can be programmed to do everything from switching your lights on at a certain time to keeping your coffee heated at the perfect temperature.