Mozilla Marches Ahead with Ads for Firefox
Submitted by Rianne Schestowitz on Friday 29th of August 2014 03:48:21 PM
Filed under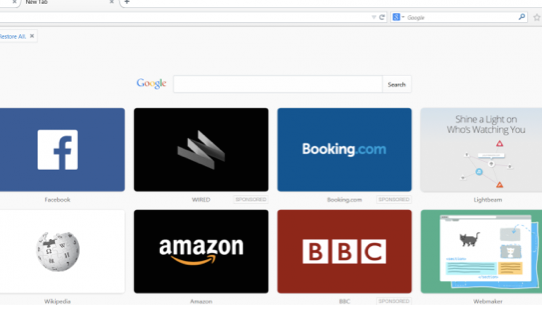 This November, Mozilla is up for renegotiation with Google for placement of Google search as the default search in Firefox and for the related subsidies that Google pays Mozilla, which reached almost $300 million last year. That comprised the majority of Mozilla's income. With Chrome establishing itself as a leader in the browser wars, its unclear what relationship Google will continue to pursue with Mozilla.
More in Tux Machines
Thunderbird 38.3.0 Lands in All Ubuntu OSes

Details about a number of Thunderbird vulnerabilities in Ubuntu 15.04, Ubuntu 14.04 LTS, and Ubuntu 12.04 LTS operating systems have been revealed by Canonical in a short security notice.

Linux Mint Devs Want to Know How Many Gamers Are Using the OS

The Linux Mint developers are polling the Linux community to find out how many people are playing games and what they can do to improve the things on their side.

Omnibond Releases CloudyCluster on Red Hat Enterprise Linux in the AWS Marketplace

Today Omnibond announced the release of CloudyCluster running on Red Hat Enterprise Linux in the AWS Marketplace, establishing a new level of HPC research and discovery available to everyone.