Did Red Hat's CTO Walk – Or Was He Pushed?
Submitted by Rianne Schestowitz on Friday 29th of August 2014 07:24:51 PM
Filed under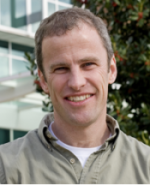 He went on to say that some within Red Hat speculate that tensions between Stevens and Paul Cormier, Red Hat's president of products and technologies, might be responsible, although there doesn't appear to have been any current argument between the two. Cormier will take over Stevens' duties until a replacement is found.
Vaughan-Nichols also said that others at Red Hat had opined that Stevens might've left because he'd risen as high as he could within the company and with no new advancement opportunities open to him, he'd decided to move on. If this was the case, why did he leave so abruptly?
Stevens had been at Red Hat for nearly ten years. If he was leaving merely because "I've done all I can here and it's time to seek my fortune elsewhere," we'd expect him to work out some kind of notice and stay on the job long enough for Red Hat to find a suitable replacement. Turning in a resignation that's effective immediately is not the ideal way to walk out the door for the last time. It smells of burning bridges.
More in Tux Machines
4MLinux Game Edition Lets You Play Natively Games like Doom or Hexen

4MLinux Game Edition, a Linux distribution based on Busybox, Dropbear, OpenSSH, and PuTTY that also incorporates numerous games, has been promoted to version 10.1 Beta.

Open-Source Chat Platform Scrollback Raises $400,000 Seed Round

Scrollback, a free open-source chat platform for online communities, has raised $500,000 Singaporean dollars (about $400,000) led by Jungle Ventures, with participation from Singapore's National Research Foundation, Crystal Horse Investments, Singapore Angel Network, Roland Turner, and other angel investors.

An open source Christmas with Kano

So this season, what every open sourc-erer wants might just be Kano, a computer kit that comes will all the functions needed to build it and learn to code afterwards.

Particulate sensor developed using open source approach

A New York based start up company has used an open source approach, as well as funding from Kickstarter, to develop AirBeam – a handheld sensor which determines the concentration of particles in the air measuring 2.5µm or less. [...] The AirCasting app and website code is available on GitHub as open source, along with the AirBeam firmware and electronic schematics. The STL files for 3D printing the AirBeam and LiteBeam enclosures can be downloaded from www.shapeways.com.