Did Red Hat's CTO Walk – Or Was He Pushed?
Submitted by Rianne Schestowitz on Friday 29th of August 2014 07:24:51 PM
Filed under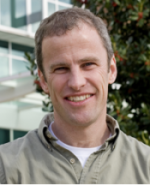 He went on to say that some within Red Hat speculate that tensions between Stevens and Paul Cormier, Red Hat's president of products and technologies, might be responsible, although there doesn't appear to have been any current argument between the two. Cormier will take over Stevens' duties until a replacement is found.
Vaughan-Nichols also said that others at Red Hat had opined that Stevens might've left because he'd risen as high as he could within the company and with no new advancement opportunities open to him, he'd decided to move on. If this was the case, why did he leave so abruptly?
Stevens had been at Red Hat for nearly ten years. If he was leaving merely because "I've done all I can here and it's time to seek my fortune elsewhere," we'd expect him to work out some kind of notice and stay on the job long enough for Red Hat to find a suitable replacement. Turning in a resignation that's effective immediately is not the ideal way to walk out the door for the last time. It smells of burning bridges.
More in Tux Machines
Red Hat Financial News

Leftovers: Gaming

Epic Games on Friday released the first public preview of the upcoming Unreal Engine 4.16. There are many changes to find with Unreal Engine 4.16 while some of the highlights include volumetric fog support, a new clothing solver, optimized distance field lighting, garbage collection improvements, and more.

A Preview of the upcoming 4.16 release is available now on the Launcher and Github. We have made this Preview available so that our developer-community can help us catch issues before the final release. As fixes are implemented, we will release updated previews throughout the development cycle. Please be aware that the preview releases are not fully quality tested, that they are still under heavy active development, and that they should be considered as unstable until the final release. Developers should not convert their projects for active development on preview releases. Please test on copies of your project instead.

Last Thursday the newest member of the GOL Livestream Team, iAlwaysSin, completed her live playthrough of the extremely scary Alien Isolation. And, to commemorate this achievement (and all the deaths that occurred in the process) I decided to download and edit all the VODs together into a nice highlight reel. With my sarcastic remarks, of course.

Kernel and Graphics in Linux

The ARM changes for the mainline Linux kernel are usually quite extensive each cycle and with the Linux 4.12 merge window likely opening on Sunday evening it will be no different this time around.

While the DRM-Next merge window is over for new feature material ahead of the Linux 4.12 merge window opening tomorrow, some AMDGPU fixes have been sent out for this next kernel cycle.

Mesa 17.0.5 is now available as the newest stable release on the Mesa 17.0 series.

Manjaro Linux: Reliable and Up to Date, Geekdom Optional

Regular readers can pretty much ignore this one. We'll be back to cartoons, O's baseball and the usual inanity soon, tomorrow in fact. I just wanted to revisit my dedication to Linux, prompted by a recent mixed bag of experiences that left me feeling even more positive about a relative newcomer to the distro scene: Manjaro. It all started a few days ago, when I decided to finally try to update the eight remaining Linux installs on my main desktop PC. I've been using Linux Mint (18.1 Cinnamon) as my daily driver for several months, originally in an attempt to keep my bandwidth usage to a reasonable level, and then due to inertia/lack of issues. I could have gone with my trusty Debian stable install, my go-to for years up till then, but I guess I was just getting bored.