Did Red Hat's CTO Walk – Or Was He Pushed?
Submitted by Rianne Schestowitz on Friday 29th of August 2014 07:24:51 PM
Filed under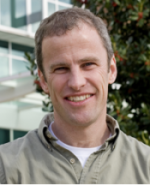 He went on to say that some within Red Hat speculate that tensions between Stevens and Paul Cormier, Red Hat's president of products and technologies, might be responsible, although there doesn't appear to have been any current argument between the two. Cormier will take over Stevens' duties until a replacement is found.
Vaughan-Nichols also said that others at Red Hat had opined that Stevens might've left because he'd risen as high as he could within the company and with no new advancement opportunities open to him, he'd decided to move on. If this was the case, why did he leave so abruptly?
Stevens had been at Red Hat for nearly ten years. If he was leaving merely because "I've done all I can here and it's time to seek my fortune elsewhere," we'd expect him to work out some kind of notice and stay on the job long enough for Red Hat to find a suitable replacement. Turning in a resignation that's effective immediately is not the ideal way to walk out the door for the last time. It smells of burning bridges.
More in Tux Machines
July 2016 issue of The PCLinuxOS Magazine released

The PCLinuxOS Magazine staff is pleased to announce the release of the July 2016 issue. With the exception of a brief period in 2009, The PCLinuxOS Magazine has been published on a monthly basis since September, 2006. The PCLinuxOS Magazine is a product of the PCLinuxOS community, published by volunteers from the community. The magazine is lead by Paul Arnote, Chief Editor, and Assistant Editor Meemaw. The PCLinuxOS Magazine is released under the Creative Commons Attribution- NonCommercial-Share-Alike 3.0 Unported license, and some rights are reserved. In the July 2016 issue: * Seven Years Later: A Look Back * Installing A Seeburg 1000 On PCLinuxOS * ms_meme's Nook: Anytime * PCLinuxOS Family Member Spotlight: tuxlink * GIMP Tutorial: Engraved Text * Game Zone: Funklift * PCLinuxOS Recipe Corner * Tip Top Tips: A Simple HTTP Server * PCLinuxOS Puzzled Partitions * And much more inside! This month's magazine cover image was designed by Meemaw. Download the PDF (8.3 MB) http://pclosmag.com/download.php?f=2016-07.pdf Download the EPUB Version (6.6 MB) http://pclosmag.com/download.php?f=201607epub.epub Download the MOBI Version (7.6 MB) http://pclosmag.com/download.php?f=201607mobi.mobi Visit the HTML Version http://pclosmag.com/html/enter.html

4MLinux 18.0 Distro Released with Support for LibreOffice 5.2, Thunderbird 45.1

4MLinux developer Zbigniew Konojacki has just informed Softpedia today, July 1, 2016, about the immediate availability for download of the final release of the 4MLinux 18.0 operating system.

GNU/Linux Leftovers

Leftovers: Ubuntu and Debian

Nick Tierney asked on Twitter about rmarkdown and metropolis about whether folks had used RMarkdown-driven LaTeX Beamer presentations. And the answer is a firm hell yeah. I have been using mtheme (and/or a local variant I called 'm2') as well as the newer (renamed) release mtheme for the last year or two for all my RMarkdown-based presentations as you can see from my presentations page.

Redirect one person contacting the Debian sysadmin and web teams to Debian user support. Review wiki RecentChanges. Usual spam reporting.

Logic Supply informs Softpedia about a new contest they've put together to promote their fanless and ventless industrial PCs, and they're giving away one of the new CL100 ultra-compact mini-PCs powered by Ubuntu Linux.