Did Red Hat's CTO Walk – Or Was He Pushed?
Submitted by Rianne Schestowitz on Friday 29th of August 2014 07:24:51 PM
Filed under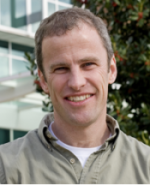 He went on to say that some within Red Hat speculate that tensions between Stevens and Paul Cormier, Red Hat's president of products and technologies, might be responsible, although there doesn't appear to have been any current argument between the two. Cormier will take over Stevens' duties until a replacement is found.
Vaughan-Nichols also said that others at Red Hat had opined that Stevens might've left because he'd risen as high as he could within the company and with no new advancement opportunities open to him, he'd decided to move on. If this was the case, why did he leave so abruptly?
Stevens had been at Red Hat for nearly ten years. If he was leaving merely because "I've done all I can here and it's time to seek my fortune elsewhere," we'd expect him to work out some kind of notice and stay on the job long enough for Red Hat to find a suitable replacement. Turning in a resignation that's effective immediately is not the ideal way to walk out the door for the last time. It smells of burning bridges.
»
Printer-friendly version

1050 reads

PDF version
More in Tux Machines
Android Leftovers

Living The Linux Laptop Lifestyle

Another great advantage of open source software: you can run it off of a flash drive before installing it. And I have to admit that I loved Linux Lite's out-of-the-box feel, so much so that I reconsidered installing my number two selection: LXLE, which is designed for underpowered older machines. According to a label on the bottom of my Toughbook, this pre-Linux laptop was decommissioned in 2005, making it well over ten years old. And so I replaced the RAM, installed Linux Lite, and after a short period, I was back to living a Linux laptop lifestyle while waiting for my charger.

Mentor Embedded Linux gains cloud-based IoT platform

Mentor announced a "Mentor Embedded IoT Framework" platform that builds on top of Mentor Embedded Linux with cloud-based IoT cloud services ranging from device authentication and provisioning to monitoring and diagnostics. Mentor's Mentor Embedded IoT Framework (MEIF) extends its Yocto Project based Mentor Embedded Linux (MEL) and Nucleus RTOS development platforms to provide cloud services for IoT device management. The platform mediates between these platforms and cloud service backends, including Amazon Web Services (AWS), Eclipse IoT, Microsoft Azure, and Siemens MindSphere.

Bang & Olufsen's RPi add-on brings digital life to old speakers

B&O and HiFiBerry have launched an open source, DIY "Beocreate 4" add-on for the Raspberry Pi that turns vintage speakers into digitally amplified, wireless-enabled smart speakers with the help of a 180-Watt 4-channel amplifier, a DSP, and a DAC. Bang & Olufsen has collaborated with HiFiBerry to create the open source, $189 Beocreate 4 channel amplifier kit. The 180 x 140 x 30mm DSP/DAC/amplifier board pairs with your BYO Raspberry Pi 3 with a goal of upcycling vintage passive speakers.