Did Red Hat's CTO Walk – Or Was He Pushed?
Submitted by Rianne Schestowitz on Friday 29th of August 2014 07:24:51 PM
Filed under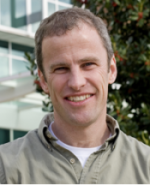 He went on to say that some within Red Hat speculate that tensions between Stevens and Paul Cormier, Red Hat's president of products and technologies, might be responsible, although there doesn't appear to have been any current argument between the two. Cormier will take over Stevens' duties until a replacement is found.
Vaughan-Nichols also said that others at Red Hat had opined that Stevens might've left because he'd risen as high as he could within the company and with no new advancement opportunities open to him, he'd decided to move on. If this was the case, why did he leave so abruptly?
Stevens had been at Red Hat for nearly ten years. If he was leaving merely because "I've done all I can here and it's time to seek my fortune elsewhere," we'd expect him to work out some kind of notice and stay on the job long enough for Red Hat to find a suitable replacement. Turning in a resignation that's effective immediately is not the ideal way to walk out the door for the last time. It smells of burning bridges.
More in Tux Machines
Yocto driven camera design taps octa-core Snapdragon

Qualcomm and Thundercomm unveiled a Linux-supported, 4K camera reference design with an octa-core Snapdragon 625 and video analytics software. Qualcomm and hardware partner Thundercomm Technology announced an IP Connected Camera reference design called the Snapdragon 625 IP Camera built around its 14nm-fabricated, octa-core Cortex-A53 Snapdragon 625 system-on-chip. This is Qualcomm's first Connected Camera design to support Linux instead of Android.

Renesas spins 3rd Gen automotive starter kits, adds new M3 SoC

Renesas has launched two Linux-ready R-Car starter kits optimized for AGL and GENIVI: an R-Car H3 based "Premier" and a "Pro" with a lower-end M3 SoC. Later this month, Renesas will begin selling two third-generation starter kits for its 64-bit ARM-based R-Car automotive SoCs. The kits are designed for ADAS, infotainment, reconfigurable digital clusters, and integrated digital cockpits. The two kits are optimized for open source Linux standards like Automotive Grade Linux (AGL) and GENIVI, but they also support QNX. Earlier R-Car automotive starter kits include last year's R-Car H2 ADAS Starter Kit, based on its earlier H2 automotive SoC.

Lumina Desktop 1.1 Released

The BSD-focused, Qt-powered Lumina Desktop Environment is out with its version 1.1 update. The developers behind the Lumina Desktop Environment consider it a "significant update" with both new and reworked utilities, infrastructure improvements, and other enhancements. Lumina 1.1 adds a pure Qt5 calculator, text editor improvements, the file manager has been completely overhauled, system application list management is much improved, and there is a range of other improvements.

Radeon vs. Nouveau Open-Source Drivers On Mesa Git + Linux 4.9

For your viewing pleasure this Friday are some open-source AMD vs. NVIDIA numbers when using the latest open-source code on each side. Linux 4.9-rc1 was used while Ubuntu 16.10 paired with the Padoka PPA led to Mesa Git as of earlier this week plus LLVM 4.0 SVN. As covered recently, there are no Nouveau driver changes for Linux 4.9 while we had hoped the boost patches would land. Thus the re-clocking is still quite poor for this open-source NVIDIA driver stack. For the Nouveau tests I manually re-clocked each graphics card to the highest performance state (0f) after first re-clocking the cards to the 0a performance state for helping some of the GPUs that otherwise fail with memory re-clocking at 0f, as Nouveau developers have expressed this is the preferred approach for testing.