Did Red Hat's CTO Walk – Or Was He Pushed?
Submitted by Rianne Schestowitz on Friday 29th of August 2014 07:24:51 PM
Filed under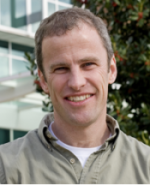 He went on to say that some within Red Hat speculate that tensions between Stevens and Paul Cormier, Red Hat's president of products and technologies, might be responsible, although there doesn't appear to have been any current argument between the two. Cormier will take over Stevens' duties until a replacement is found.
Vaughan-Nichols also said that others at Red Hat had opined that Stevens might've left because he'd risen as high as he could within the company and with no new advancement opportunities open to him, he'd decided to move on. If this was the case, why did he leave so abruptly?
Stevens had been at Red Hat for nearly ten years. If he was leaving merely because "I've done all I can here and it's time to seek my fortune elsewhere," we'd expect him to work out some kind of notice and stay on the job long enough for Red Hat to find a suitable replacement. Turning in a resignation that's effective immediately is not the ideal way to walk out the door for the last time. It smells of burning bridges.
More in Tux Machines
LibreOffice 4.4.4 Released

The Document Foundation today announced LibreOffice 4.4.4, the latest update to the 4.4 branch. Today's release brings 74 bug fixes including several crashes and import/export bugs. The announcement today also brought news of version 5.0 as well as reminders for the LibreOffice Conference in September.

Watch: Mark Shuttleworth Talks About Telco and NFV Technologies

The Movilforum website had the great pleasure of interviewing Mark Shuttleworth, CEO of Canonical and founder of the world's most popular free operating system, Ubuntu Linux.

Linux Kernel 4.0.7 Is a Small Release with Updated Drivers, ARM Improvements

On the last days of June, Greg Kroah-Hartman announced the availability of several maintenance releases for the Linux kernels 4.1, 4.0, 3.14, and 3.10. The seventh point release of Linux kernel 4.0 is a small one that brings mostly updated drivers.

An Everyday Linux User Review Of Debian Jessie

I have now been using Debian for a few weeks and it is therefore time for me to write a review of my experience thus far. Debian has been around for what seems like forever now and it is the base for so many other Linux distributions such as Ubuntu, Mint, SolydXK and Knoppix. I think that the general consensus amongst Linux users is that Debian is stable, dependable and a good environment on which to build upon. Does that mean it is suitable for Everyone?