Did Red Hat's CTO Walk – Or Was He Pushed?
Submitted by Rianne Schestowitz on Friday 29th of August 2014 07:24:51 PM
Filed under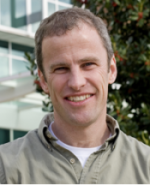 He went on to say that some within Red Hat speculate that tensions between Stevens and Paul Cormier, Red Hat's president of products and technologies, might be responsible, although there doesn't appear to have been any current argument between the two. Cormier will take over Stevens' duties until a replacement is found.
Vaughan-Nichols also said that others at Red Hat had opined that Stevens might've left because he'd risen as high as he could within the company and with no new advancement opportunities open to him, he'd decided to move on. If this was the case, why did he leave so abruptly?
Stevens had been at Red Hat for nearly ten years. If he was leaving merely because "I've done all I can here and it's time to seek my fortune elsewhere," we'd expect him to work out some kind of notice and stay on the job long enough for Red Hat to find a suitable replacement. Turning in a resignation that's effective immediately is not the ideal way to walk out the door for the last time. It smells of burning bridges.
More in Tux Machines
Blackphone unveils a new phone and tablet running secure, encrypted Android

Today at Mobile World Congress, the encrypted phone system Blackphone announced a new phone and tablet, along with a new business focus on enterprise. The phone is called the Blackphone 2, a successor to the first Blackphone shown at MWC last year, but adds a new processor, better screen, and a larger profile overall. The tablet, called the Blackphone+, is slated for release in the fall. Both run Blackphone's secure OS, forked off of Android, which is designed to protect metadata and provide end-to-end encryption throughout.

Oracle VirtualBox Updates to run on Linux 4.0 Kernel

The open-source VirtualBox virtualization project is out with its 4.3.24 update today providing a number of important updates and bug fixes.

Qbo Is an AI-Driven Ubuntu-Powered Cute Little Robot - Video

We've seen some interesting devices coming out of the Mobile World Congress in Barcelona and the small Ubuntu-powered Qbo robot is just one them. Linux fans already kind of knew what to expected to see in Barcelona. Many Ubuntu fans were looking to check out the first Meizu MX4 Ubuntu Edition phone and their curiosity was satisfied, but now we have something that it's equally interesting, and that is a small robot.

Ubuntu MATE Is One of the Last Major Distros to Officially Support PowerPC

Ubuntu MATE has been providing PowerPC support for some time now, but the developers have made some serious improvements to this particular feature in the latest 15.04 Beta 1 update.