Did Red Hat's CTO Walk – Or Was He Pushed?
Submitted by Rianne Schestowitz on Friday 29th of August 2014 07:24:51 PM
Filed under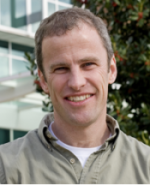 He went on to say that some within Red Hat speculate that tensions between Stevens and Paul Cormier, Red Hat's president of products and technologies, might be responsible, although there doesn't appear to have been any current argument between the two. Cormier will take over Stevens' duties until a replacement is found.
Vaughan-Nichols also said that others at Red Hat had opined that Stevens might've left because he'd risen as high as he could within the company and with no new advancement opportunities open to him, he'd decided to move on. If this was the case, why did he leave so abruptly?
Stevens had been at Red Hat for nearly ten years. If he was leaving merely because "I've done all I can here and it's time to seek my fortune elsewhere," we'd expect him to work out some kind of notice and stay on the job long enough for Red Hat to find a suitable replacement. Turning in a resignation that's effective immediately is not the ideal way to walk out the door for the last time. It smells of burning bridges.
More in Tux Machines
Ubuntu Touch to Land with Bq Aquaris e4.5 Phones in February

The first two companies that have been confirmed to release phones with Ubuntu Touch are Meizu and Bq. Until now, only Meizu showed any kind of involvement with Ubuntu Touch and they were the first to announce a launch window. On the other hand, Bq has been silent, but it seems to have been very busy and to be the first one out the door.

Linux 3.19 Merge Window Closes Ahead Of Schedule

Linus announced on Friday night that he's closing the merge window early for 3.19. Torvalds said that he's pulling the last of the pull requests on Saturday -- related to KBuild and the READ_ONCE split-up -- but is planning to then close the merge window.

X.Org Server 1.16.3 Released To Fix Security Issues

Julien Cristau of Debian announced the X.Org Server 1.16.3 release on Saturday morning. The primary focus of this release is on correcting the security issues within the GLX, DIX, XV, DRI3, RENDER, and other areas of the xorg-server code-base affected by outstanding security problems.