Did Red Hat's CTO Walk – Or Was He Pushed?
Submitted by Rianne Schestowitz on Friday 29th of August 2014 07:24:51 PM
Filed under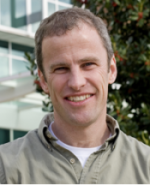 He went on to say that some within Red Hat speculate that tensions between Stevens and Paul Cormier, Red Hat's president of products and technologies, might be responsible, although there doesn't appear to have been any current argument between the two. Cormier will take over Stevens' duties until a replacement is found.
Vaughan-Nichols also said that others at Red Hat had opined that Stevens might've left because he'd risen as high as he could within the company and with no new advancement opportunities open to him, he'd decided to move on. If this was the case, why did he leave so abruptly?
Stevens had been at Red Hat for nearly ten years. If he was leaving merely because "I've done all I can here and it's time to seek my fortune elsewhere," we'd expect him to work out some kind of notice and stay on the job long enough for Red Hat to find a suitable replacement. Turning in a resignation that's effective immediately is not the ideal way to walk out the door for the last time. It smells of burning bridges.
More in Tux Machines
The 9 best distros for KDE's Plasma desktop

While it's possible to install 'KDE' software and Plasma desktop on most Linux based distributions, I have picked the distros which offer Plasma as their default desktop environment. These 'KDE-based' distros offer a better Plasma experience compared to those where you can 'also' install KDE. At some point in time I have used each of these distros as my primary OS except for Mageia and Open Mandriva, which I tried but never used due to uncertainty around their future.

Snag the Android Auto compatible Pioneer AVH-4100NEX for just $570 from Amazon

While the unit carries an MSRP of $700, Amazon's deal marks it down from its previous list price of $849.99. While it's still a tad expensive, the discount makes it a bit easier to get some Android Auto into your car. In case you've somehow managed to avoid any mention of Android Auto up until now, it allows you to connect any Android device running on Android 5.0 Lollipop with the relatively new Android Auto app in order to use it to control everything from navigation to music and phone calls.

A Data-Driven Look at the Open Source E-Commerce Market

Compared to Q4 2013, last quarter's US online sales rose 14.6 percent to a staggering $79.6 billion dollars. This accounted for 6.7 percent of the total US retail sales market. Major trends fueling this growth include the proliferation of mobile devices, faster online checkout flows and improved fulfillment practices. The availability of open source e-commerce platforms is helping some offline business with the move online. Much like WordPress provides free, customizable CMS solutions, popular open source e-commerce platforms like WooCommerce, Magento and PrestaShop offer a variety of pre-built templates and plugins that DIY retailers can customize to build and grow an online business from scratch.

Tiny WiFi-loaded OpenWRT COM starts at $12

OpenEmbed launched a 52 x 28mm "SOM9331″ COM for IoT that runs OpenWRT Linux on a MIPS-based Atheros AR9331 SoC, and offers WiFi and extended temperatures. Shenzhen OpenEmbed M&C Ltd (OpenEmbed) has introduced a tiny MIPS-based computer-on-module starting at $12 and aimed at home automation, wearables, medical devices, toys, and industrial router and sensor devices.