A New AMD Catalyst Linux Driver Unofficially Surfaces
Submitted by Rianne Schestowitz on Saturday 30th of August 2014 08:00:28 AM
Filed under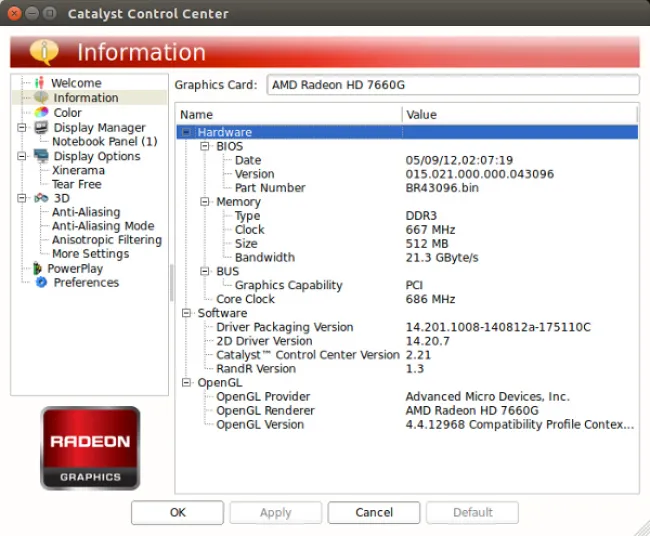 A German web-site is hosting a yet to be officially released Catalyst Linux driver.
As pointed out in our forums there is a new Catalyst Linux driver version that's being hosted by Computerbase.de. This driver is marked Catalyst 14.201.1008 and was uploaded today for Linux along with Windows.
While this driver should work for any supported hardware (Radeon HD 5000 series and newer), it's labeled amd-catalyst-desktop-apu-linux-x86-x86-64-14.201.1008.zip. The driver version number is higher than the previous publicly released Catalyst Linux build available from AMD's web-site.
More in Tux Machines
GNOME Recipes and Outreachy

Since I've last written about recipes, we've started to figure out what we can achieve in time for GNOME 3.24, with an eye towards delivering a useful application. The result is this plan, which should be doable.

My plan was altered in this two-week, because the strings of GNOME 3.24 have not frozen yet and the maintainers of Chinese localization group told me the Extra GNOME Applications are more necessary to be translated than documents, so I began to translate the Extra GNOME Applications (stable) during this period.

During this period, I finished the UI translation of GNOME 3.22, I'm waiting to reviewed and committed now, and I met some troubles and resolved them these days.

Home Recording with Ubuntu Studio Part One: Gearing Up

Twenty years ago, the cost of building a studio for the creation of electronic music was pricey, to say the least. The cost of a computer that was suitable for multimedia production could cost the average musician between $1,000 and $2,000. Add in the cost of recording software, additional instruments and equipment, and one could easily spend between $5,000 and $10,000 just to get started. But nowadays, you do not have to break the bank to start making music at home. The price of personal computers has dropped substantially over the past two decades. At the time of this writing, it is possible to get a notebook PC that's suitable for audio production for around $500. Other pieces of equipment have also dropped in price, making it possible to build a functional recording studio for around $1,000. (Read the rest)

Leftovers: Gaming

I'm not really sure what I just watched or what to make of it, but I really want to give it a go as it looks so different. It will release on the 14th of February, just in time for Valentines day. Could be a weird present for your loved one? You can download a free preview on IndieDB, so be sure to check it out and let me know what you think in the comments.

Our contributor Cheeseness went to 'linux.conf.au' and did a talk on porting games to Linux, it's worth a watch.

Shame, I wonder why? I've reached out to Feral, 2K and the mod developer to find out why.

Red Hat and Fedora

Red Hat's OpenShift Container Platform got a storage boost in release 3.4, which came out today. Developers can now use Red Hat's Gluster storage in a more dynamic fashion. Gluster is the commercial version of GlusterFS, an open source file system for storage. One shortfall in container storage was that storage volumes had to be provisioned ahead of time; more storage couldn't be added on the fly, even if capacity was available. To change that, Red Hat made some enhancements to Gluster and to Kubernetes. Those changes were enacted in Kubernetes 1.4 and, now, in OpenShift 3.4.

Around christmas we announced some initial effort for a Fedora LXQt remix/spin. After some weeks of testing and tuning, reworking translation packages and updating whole LXQt to 0.11.x (x>0) the LXQt SIG decided to propose the LXQt Spin for inclusion in Fedora 26.