A New AMD Catalyst Linux Driver Unofficially Surfaces
Submitted by Rianne Schestowitz on Saturday 30th of August 2014 08:00:28 AM
Filed under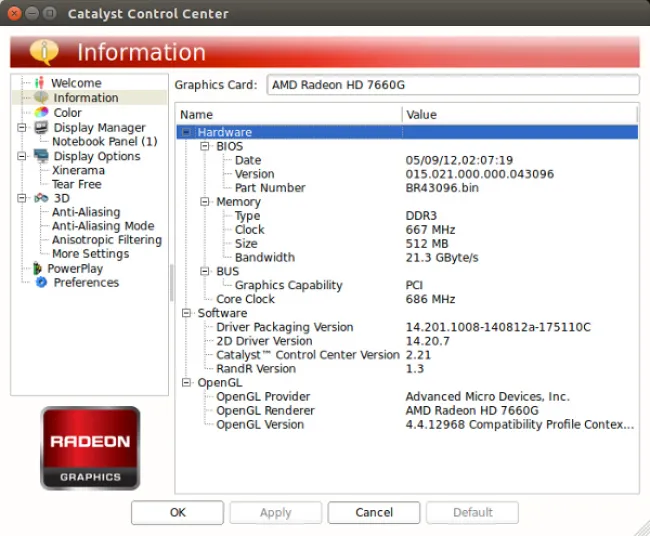 A German web-site is hosting a yet to be officially released Catalyst Linux driver.
As pointed out in our forums there is a new Catalyst Linux driver version that's being hosted by Computerbase.de. This driver is marked Catalyst 14.201.1008 and was uploaded today for Linux along with Windows.
While this driver should work for any supported hardware (Radeon HD 5000 series and newer), it's labeled amd-catalyst-desktop-apu-linux-x86-x86-64-14.201.1008.zip. The driver version number is higher than the previous publicly released Catalyst Linux build available from AMD's web-site.
More in Tux Machines
GNOME Tracker 1.4 Gets Its First Point Release with Dozens of Improvements and Fixes

Martyn Russell, the developer of the Tracker semantic data storage software for desktop and mobile devices used by default on the GNOME desktop environment, announced the release of the first maintenance version for Tracker 1.4.

blackPanther OS 14.1 (Walking Dead) Unleashed Worldwide, Download Now - Video

The development team behind a very old GNU/Linux operating system, blackPanther OS, had the great pleasure of announcing the immediate availability for download of version 14.1 of their 13-year old distribution, dubbed Walking Dead.

Benchmarking Debian GNU/Hurd 2015 vs. GNU/Linux

After a reminder this week from a Phoronix Premium member about some fresh Debian GNU/Hurd benchmarks, here are some fresh results comparing this version of Debian with the Hurd kernel instead of the Linux kernel. The results for this comparison are done against Debian GNU/Linux Wheezy. For those unfamiliar, Debian GNU/Hurd is the GNU user-land but running atop Hurd -- similar to Debian GNU/kFreeBSD being powered by the FreeBSD kernel. On the topic of Debian GNU/kFreeBSD, I'll probably run a fresh kFreeBSD vs. Linux comparison again soon.

Andalusia revamps its free software desktop

The government of Spain's Andalusia has revamped its free and open source desktop, aimed to become the region's standard configuration for workstations and laptops. The overhaul focussed on IT management, system integration, support and system scalability. The new standard corporate desktop, GECOS - Guadalinex Escritorio COrporativo eStandar, is designed to handle tens of thousands of workstations.