A New AMD Catalyst Linux Driver Unofficially Surfaces
Submitted by Rianne Schestowitz on Saturday 30th of August 2014 08:00:28 AM
Filed under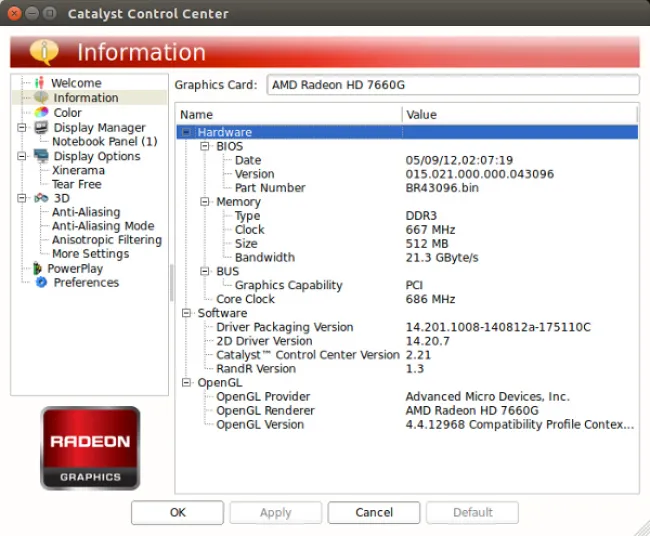 A German web-site is hosting a yet to be officially released Catalyst Linux driver.
As pointed out in our forums there is a new Catalyst Linux driver version that's being hosted by Computerbase.de. This driver is marked Catalyst 14.201.1008 and was uploaded today for Linux along with Windows.
While this driver should work for any supported hardware (Radeon HD 5000 series and newer), it's labeled amd-catalyst-desktop-apu-linux-x86-x86-64-14.201.1008.zip. The driver version number is higher than the previous publicly released Catalyst Linux build available from AMD's web-site.
More in Tux Machines
Ubuntu Developers Working on Feature Parity for Unity 8 - Video

A large part of the work that's been done for Unity 8 is focused on making it looks and feel like Unity 7. Canonical is not trying to reinvent Unity; it's rewriting it for the future.

GPS Navigation for Ubuntu Touch Gets More Features

GPS Navigation is a free app for Ubuntu Touch, and it's been getting constant updates for the past few weeks. It's still in the development stages, but it looks like it's coming together just nicely.

Next Tizen Smartphone, Samsung Z3 SM-Z300H, Imported to india for Testing

The Samsung Z3 SM-Z300H is going to be the second Tizen based Smartphone to begin testing in India and hopefully final release. We Initially reported on the existence of the Z3 with Sammobile confirming it will be the next Tizen mobile phone to be released. Now our friends at Best Tizen Apps have noticed a shipment of a few "SM-Z300H" Smartphones making the journey from Korea to Bangalore India, reported for testing purposes. The phone is shipped as costing $205 USD per unit around 13,039 INR, but this is more of a speculated price and does not reflect final retail pricing.

It's Now Easier Managing Systemd In KDE

For those running KDE on a systemd-based Linux system, the KDE Control Module for controlling this init system and its options has been updated.