A New AMD Catalyst Linux Driver Unofficially Surfaces
Submitted by Rianne Schestowitz on Saturday 30th of August 2014 08:00:28 AM
Filed under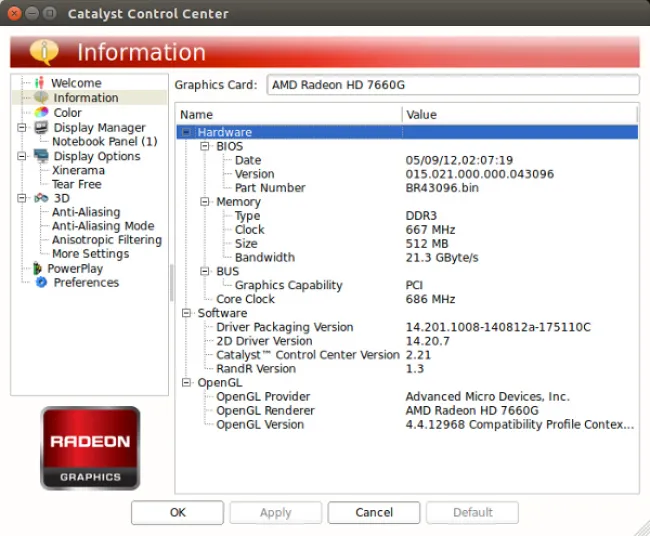 A German web-site is hosting a yet to be officially released Catalyst Linux driver.
As pointed out in our forums there is a new Catalyst Linux driver version that's being hosted by Computerbase.de. This driver is marked Catalyst 14.201.1008 and was uploaded today for Linux along with Windows.
While this driver should work for any supported hardware (Radeon HD 5000 series and newer), it's labeled amd-catalyst-desktop-apu-linux-x86-x86-64-14.201.1008.zip. The driver version number is higher than the previous publicly released Catalyst Linux build available from AMD's web-site.
More in Tux Machines
Mesa 11.1 RC2 Brings Dozens Of Fixes

It's coming a few days late, but Mesa 11.1 Release Candidate 2 was officially released today. Mesa 11.1 when released later in December will have many new features but doesn't bump the overall OpenGL version support. Now being past the Mesa Git branching, Mesa 11.1-RC2 is just about bug/regression fixing.

uNav GPS Navigation App for Ubuntu Phones Receives a Major Update

Today, November 30, Marcos Costales has just announced a new update for its awesome uNav GPS navigation app for Ubuntu Phone devices, a release that introduces some interesting new features.

Watch: Ubuntu 16.04 LTS with Unity 8 Gets a New and Beautiful Official Theme

The next Ubuntu desktop with Unity 8 cannot launch with the same theme as the old Unity 7, although that seemed like the case, until now at least. The team has finally changed the theme for Ubuntu 16.04 LTS with Unity 8, and it looks really, really good.