A New AMD Catalyst Linux Driver Unofficially Surfaces
Submitted by Rianne Schestowitz on Saturday 30th of August 2014 08:00:28 AM
Filed under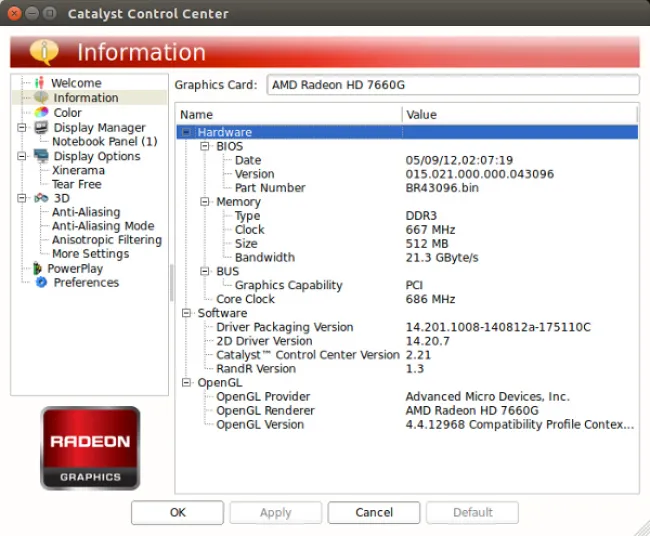 A German web-site is hosting a yet to be officially released Catalyst Linux driver.
As pointed out in our forums there is a new Catalyst Linux driver version that's being hosted by Computerbase.de. This driver is marked Catalyst 14.201.1008 and was uploaded today for Linux along with Windows.
While this driver should work for any supported hardware (Radeon HD 5000 series and newer), it's labeled amd-catalyst-desktop-apu-linux-x86-x86-64-14.201.1008.zip. The driver version number is higher than the previous publicly released Catalyst Linux build available from AMD's web-site.
More in Tux Machines
Leftovers: Software

Phabricator is an open source Project Management tool, which is built using PHP language and available under Apache 2.0 open source license for Linux, MacOSX and can be run in any platform, it can even run in windows but it is totally based on Linux support. Phabricator has been used by Facebook before. The first version of phabricator was built by facebook with lots of features such as reviewing and auditing codes, tracking bugs etc.

today's howtos

Leftovers: Gaming

Tropico 5 is a construction and management simulation video game first released for Windows earlier this year, but today is seeing its first time of having a Tropico title on Linux. Tropico 5 is powered by Haemimont Games' own in-house game engine and builds on the success of earlier titles in the Tropico series.

Cannon Brawl has just been released for Linux and quite rightfully deserves a write up, as it's really quite fun. The game has just moved out of Early Access after the Linux version was released, so time to take a peek at the beast.

Torment: Tides of Numenera is another game heading to Linux from inXile entertainment that was funded on Kickstarter. They have released a new video to show off just how amazing it looks.

Everyone has to have some fun after a busy day of working on a computer, I normally post about applications and security and such but I thought we'd have a change for once.

PlayOnLinux is available for most distributions. If you are using Ubuntu or Mint then it will be available in the Software Centre and for other distributions it will be in the equivalent package managers.

Devolver Digital's first-person shooter is now available to purchase from the Steam store. The price is currently discounted by 15% until September 25.

The Wine development release 1.7.27 is now available.

AntiMicro 2.6 Yields Greater Compatibility For Gamepads On Linux

AntiMicro continues to be GPLv3 licensed and works not only on Linux but also modern versions of Windows for mapping keyboard/mouse controls to a gamepad. The Linux support though remains dependent upon an X.Org Server and its libraries.