A New AMD Catalyst Linux Driver Unofficially Surfaces
Submitted by Rianne Schestowitz on Saturday 30th of August 2014 08:00:28 AM
Filed under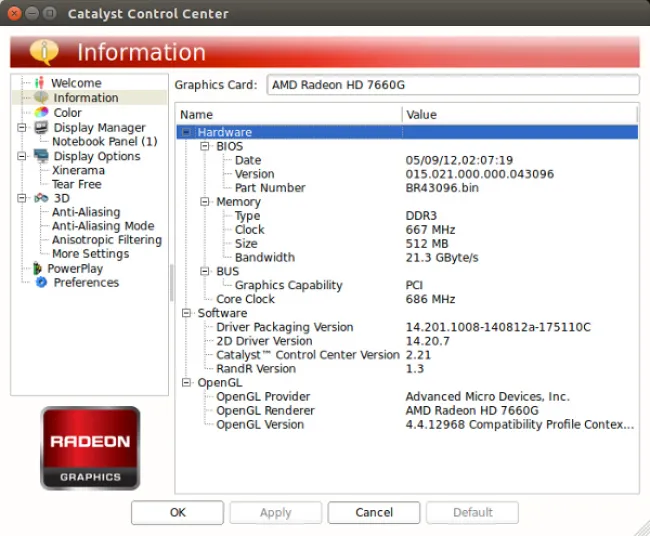 A German web-site is hosting a yet to be officially released Catalyst Linux driver.
As pointed out in our forums there is a new Catalyst Linux driver version that's being hosted by Computerbase.de. This driver is marked Catalyst 14.201.1008 and was uploaded today for Linux along with Windows.
While this driver should work for any supported hardware (Radeon HD 5000 series and newer), it's labeled amd-catalyst-desktop-apu-linux-x86-x86-64-14.201.1008.zip. The driver version number is higher than the previous publicly released Catalyst Linux build available from AMD's web-site.
»
Printer-friendly version

3418 reads

PDF version
More in Tux Machines
Today in Techrights

Android Leftovers

Our Favourite Apps for Ubuntu

We enjoy using Ubuntu mainly for gaming, writing, listening to music and browsing the web. (Lots and lots of browsing the web.) There are other apps that we would love to have on Ubuntu like Affinity Photo, a stunning image editor that's on par with Adobe's Photoshop that's available on Windows and Mac as well as Bear, a beautifully designed note taking app that we do most of our writing on that's only available for macOS. However, the Ubuntu platform has moved forward in leaps and bounds in recent years when it comes to the official availability of popular apps and we are confident that this trend will continue. What's your favourite Ubuntu apps?

Kernel Space: Plans for Linux 4.16, 4.15 Likely Out Shortly

When using Intel Skylake X / Xeon Scalable chips right now under Linux the ACPI CPUFreq driver is responsible for the CPU frequency scaling decisions. But with the upcoming Linux 4.16 kernel cycle, Intel's P-State driver will add support for Skylake X.

The Linux 4.16 kernel will feature Spectre Variant One "Bounds Check Bypass" mitigations. Retpolines and the CPU microcode updates have been for Spectre Variant Two while now a set of Linux kernel patches have been called for merging into -next for the upcoming Linux 4.16 kernel cycle.

Linux 4.15 will hopefully be released later today and that will kick off the start of the Linux 4.16 kernel merge window. Here's some of what is coming to this next kernel cycle.