A New AMD Catalyst Linux Driver Unofficially Surfaces
Submitted by Rianne Schestowitz on Saturday 30th of August 2014 08:00:28 AM
Filed under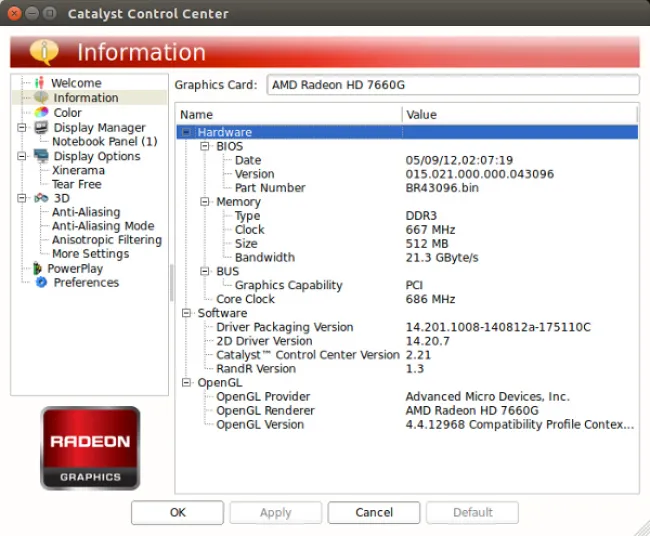 A German web-site is hosting a yet to be officially released Catalyst Linux driver.
As pointed out in our forums there is a new Catalyst Linux driver version that's being hosted by Computerbase.de. This driver is marked Catalyst 14.201.1008 and was uploaded today for Linux along with Windows.
While this driver should work for any supported hardware (Radeon HD 5000 series and newer), it's labeled amd-catalyst-desktop-apu-linux-x86-x86-64-14.201.1008.zip. The driver version number is higher than the previous publicly released Catalyst Linux build available from AMD's web-site.
More in Tux Machines
today's leftovers

more of today's howtos

Leftovers: OSS and Sharing

Microsoft Begs, Bugs, and Bug Doors

Microsoft has urged non-tech-savvy people – or anyone who just wants a stable computer – to not download and install this year's biggest revision to Windows by hand. And that's because it may well bork your machine. It's been two weeks since Microsoft made its Creators Update available, and we were previously warned it will be a trickle-out rather than a massive rollout. Now, Redmond has urged users to stop manually fetching and installing the code, and instead wait for it to be automatically offered to your computer when it's ready.

A flaw in Microsoft Word took the tech giant so long to fix that hackers were able to use it to send fraud software to millions of computers, it has been revealed. The security flaw, officially known as CVE-2017-0199, could allow a hacker to seize control of a personal computer with little trace, and was fixed on April 11 in Microsoft's regular monthly security update - nine months after it was discovered.