Chromebook Pixel revisited: 18 months with Google's luxury laptop
Submitted by Rianne Schestowitz on Sunday 31st of August 2014 04:48:59 PM
Filed under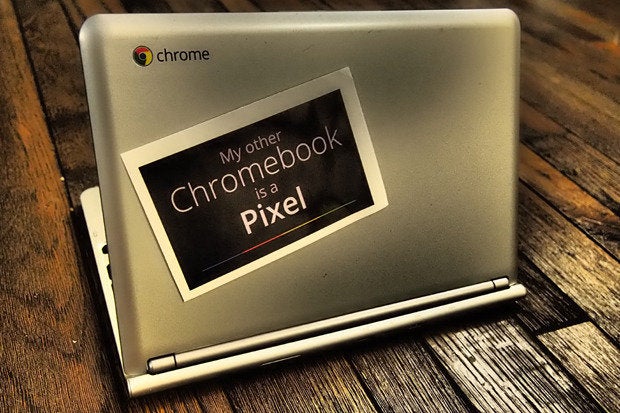 When you stop and think about it, it's kind of astonishing how far Chromebooks have come.
It was only last February, after all, that Google's Chromebook Pixel came crashing into our lives and made us realize how good of an experience Chrome OS could provide.
At the time, the Pixel was light-years ahead of any other Chromebook in almost every possible way: From build quality to display and performance, the system was just in a league of its own. And its price reflected that status: The Pixel sold for a cool $1300, or $1450 if you wanted a higher-storage model with built-in LTE support.
More in Tux Machines
Software: LibreELEC 8.0.1 (Kodi), MKVToolnix 10.0.0, Claws Mail 3.15)

Games for GNU/Linux

Back in January Beamdog was looking for testers on a new game. Now the Planescape website has a countdown timer. It's legitimate too, as tweeted by the Beamdog and the D&D twitter accounts.

The developers of Deadhold [Steam, Official Site] want to support Linux and they are thinking about releasing an experimental Linux Beta.

Those of us who have taken up the mantle of a Linux gamer know that our path is rarely easy. For a long time, few games were released for our chosen platform. Those that were shipped riddled with bugs, compatibility issues and rarely worked out of the box. Getting games to work require using WINE and deeply complex almost arcane workarounds to force windows games to work on our quirky systems. Unfortunately, games rarely worked well and usually required hours of complex tweaking in order to get them to function properly. To top this all of, there were graphics driver problems, optimization issues, peripherals rarely worked out of the box and our lives were generally difficult.

Ubuntu-Based LXLE 16.04.2 Gets an RC Build, Promises to Be the Best Release Ever

LXLE 16.04.2 is on its way to becoming the best release ever of the Ubuntu-based distribution built around the lightweight LXDE desktop environment, and it just received a Release Candidate (RC) build. Continuing to get all the goodies from Ubuntu 16.04.2 LTS (Xenial Xerus), LXLE 16.04.2 Release Candidate is here only two weeks after the last Beta milestone, and adds quite a bunch of improvements and bug fixes. These include a reconfigured menu layout to be less cluttered for navigation, and a revamped Control Menu to act as a dynamic Control Panel.

These Are the Default Wallpapers of the Ubuntu 17.04 (Zesty Zapus) Linux Distro

Ubuntu member Nathan Haines is proud to inform Softpedia about the availability of the new community wallpapers for the upcoming Ubuntu 17.04 (Zesty Zapus) operating system. Ubuntu 17.04 just got its Final Beta release at the end of last week, and now that Final Freeze stage is approaching fast, it's time for us to have a look at the default wallpapers shipping with the final release, which have been contributed by various artists and photographers from all over the world.