Chromebook Pixel revisited: 18 months with Google's luxury laptop
Submitted by Rianne Schestowitz on Sunday 31st of August 2014 04:48:59 PM
Filed under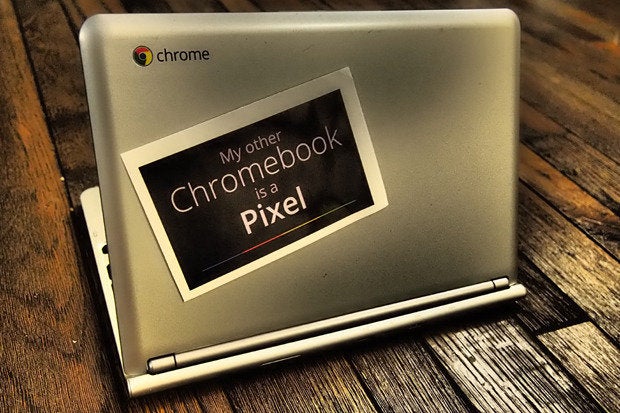 When you stop and think about it, it's kind of astonishing how far Chromebooks have come.
It was only last February, after all, that Google's Chromebook Pixel came crashing into our lives and made us realize how good of an experience Chrome OS could provide.
At the time, the Pixel was light-years ahead of any other Chromebook in almost every possible way: From build quality to display and performance, the system was just in a league of its own. And its price reflected that status: The Pixel sold for a cool $1300, or $1450 if you wanted a higher-storage model with built-in LTE support.
More in Tux Machines
Android Leftovers

As promised, the first nightly and experimental builds for LineageOS 14.1 (Nougat-based) are here. For now only a handful of devices have builds available, but more will follow over the next days and weeks. For now, builds are available for: Nexus 6P, Nexus 5X, Moto G4, Moto G4 Plus, Nextbit Robin, and Xiaomi Redmi 1. Check out all the builds on the LineageOS download page.

Quick question: What's on your wrist? I'm willing to bet you didn't say "an Android Wear watch." What was supposed to be the year of wearables turned into repeated delays and mounting frustrations, as Android Wear 2.0 missed its launch date and manufacturers bailed on anticipated releases.

Leftovers: OSS

Openwashing and EEE

Q&A with Arpit Joshipura, Head of Networking for The Linux Foundation

Arpit Joshipura became the Linux Foundation's new general manager for networking and orchestration in December 2016. He's tasked with a pretty tall order. He needs to harmonize all the different Linux Foundation open source groups that are working on aspects of network virtualization. Joshipura may be the right person for the job as his 30 years of experience is broad — ranging from engineering, to management, to chief marketing officer (CMO) roles. Most recently he was VP of marketing with Prevoty, an application security company. Prior to that he served as VP of marketing at Dell after the company acquired Force10 Networks, where he had been CMO.