MSI Motherboard BIOS Updating Remains A Pain For Linux Users
Submitted by Rianne Schestowitz on Sunday 31st of August 2014 05:28:40 PM
Filed under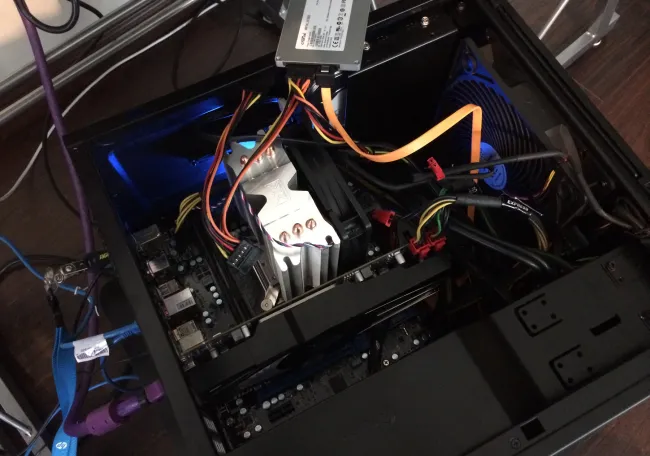 In recent years with more motherboard vendors enabling the updating of the BIOS/UEFI from within the setup utility itself and support loading the BIOS file off a USB thumb drive or other storage, it's generally easier for Linux users and all around a smoother process than the days of having to make a MS-DOS start-up floppy disk or similar. For most of these BIOS updates, Windows is generally not required as you can just head on over to the vendor's web-site, download a zipped up copy of the BIOS, transfer it to a USB drive, and reboot into the UEFI setup utility and flash away.
Some vendors will package their BIOS file inside an EXE that has to be executed that will then extract the file right away, but fortunately there's many programs capable of straightaway extracting the files from the EXE or the worst case scenario is generally just running the EXE under Wine. As a Linux user, with MSI motherboards their BIOS packaging takes it to an additional level of annoying and for some Linux users could be show-stopping.
More in Tux Machines
Upcoming Samsung Z2 Tizen Handset Caught on Video, with Z1 and Z3

Yesterday we had the online leak of the full Z2 User Manual and also news that the device will be released in the Africa and Southeast Asia. It seems like lots of our news of late has been of the upcoming Z2 device and today seems no different. We have a video showing the Z2, Z3, and Z1 in action (going from left to right). A unity game is launched on each device and checked for functionality. Looking at the Z2 the front of the device looks like similar to the Samsung Z3 whilst the back is more like the Z1.

Why open source programming languages are crushing proprietary peers

It's no secret that open source now dominates big data infrastructure. From Kubernetes to Hadoop to MongoDB, "No dominant platform-level software infrastructure has emerged in the last ten years in closed-source, proprietary form," as Cloudera chief strategy officer Mike Olson reminded us.

CORD becomes a Linux Foundation project

Central Office Re-architected as a Data Center (CORD), an open source integrated solutions platform for service providers leveraging merchant silicon, white boxes, and open source platforms such as Open Network Operating System (ONOS), OpenStack, Docker, and the cloud operating system XOS, is now part of the Linux Foundation as a new independent project. The Linux foundation is already home to many open source networking projects, including OpenDaylight and ONOS, so CORD is a natural fit for the non-profit foundation.

Google beefs Linux up kernel defenses in Android

Future versions of Android will be more resilient to exploits thanks to developers' efforts to integrate the latest Linux kernel defenses into the operating system. Android's security model relies heavily on the Linux kernel that sits at its core. As such, Android developers have always been interested in adding new security features that are intended to prevent potentially malicious code from reaching the kernel, which is the most privileged area of the operating system.