MSI Motherboard BIOS Updating Remains A Pain For Linux Users
Submitted by Rianne Schestowitz on Sunday 31st of August 2014 05:28:40 PM
Filed under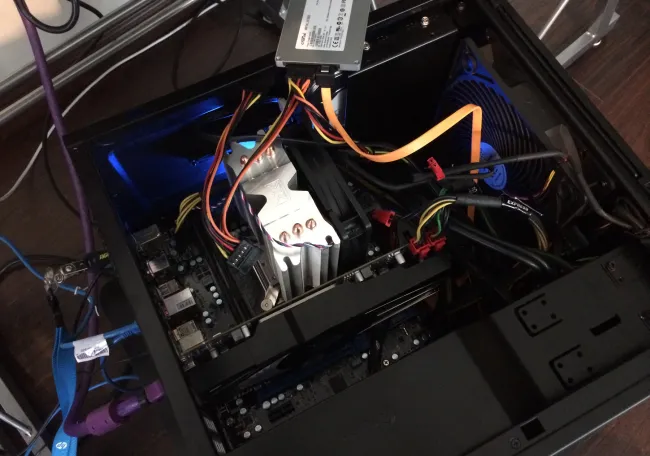 In recent years with more motherboard vendors enabling the updating of the BIOS/UEFI from within the setup utility itself and support loading the BIOS file off a USB thumb drive or other storage, it's generally easier for Linux users and all around a smoother process than the days of having to make a MS-DOS start-up floppy disk or similar. For most of these BIOS updates, Windows is generally not required as you can just head on over to the vendor's web-site, download a zipped up copy of the BIOS, transfer it to a USB drive, and reboot into the UEFI setup utility and flash away.
Some vendors will package their BIOS file inside an EXE that has to be executed that will then extract the file right away, but fortunately there's many programs capable of straightaway extracting the files from the EXE or the worst case scenario is generally just running the EXE under Wine. As a Linux user, with MSI motherboards their BIOS packaging takes it to an additional level of annoying and for some Linux users could be show-stopping.
More in Tux Machines
Subsonic 5.1 Media Streamer Released, Install In Ubuntu/Linux Mint




Subsonic is a nice free, multi-platform web basedmedia streamer, make large collection of music handling easy. You can share music with your frineds or stream your favorite music anywhere. You can stream to multiple players simultaneously.

GParted 0.21 Brings ReFS Detection, EXT4 For RHEL5, Reiser4 For Linux 3.x

Version 0.21 of the widely-used, GUI-based GNOME Partition Editor is now available. GParted 0.21 key changes according to its developers include a fix for a off by one sector error with GParted's internal block copy, support for EXT4 file-systems on RHEL/CentOS 5.x, and removing unnecessary duplicate actions when resizing a partition.

Ubuntu Touch Apps Running in Unity Desktop – Video

Unity 8 for Ubuntu is coming along and Mir is also making good progress. One of the byproduct of all these improvements is that some of the apps that are designed for the Ubuntu Touch are also working on the Ubuntu desktop, with very little help.