MSI Motherboard BIOS Updating Remains A Pain For Linux Users
Submitted by Rianne Schestowitz on Sunday 31st of August 2014 05:28:40 PM
Filed under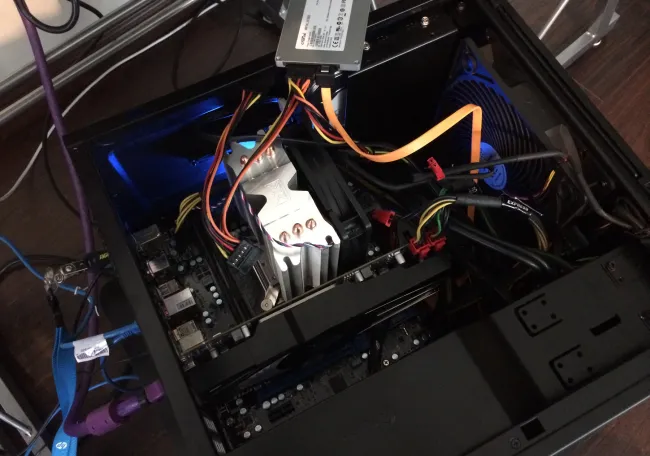 In recent years with more motherboard vendors enabling the updating of the BIOS/UEFI from within the setup utility itself and support loading the BIOS file off a USB thumb drive or other storage, it's generally easier for Linux users and all around a smoother process than the days of having to make a MS-DOS start-up floppy disk or similar. For most of these BIOS updates, Windows is generally not required as you can just head on over to the vendor's web-site, download a zipped up copy of the BIOS, transfer it to a USB drive, and reboot into the UEFI setup utility and flash away.
Some vendors will package their BIOS file inside an EXE that has to be executed that will then extract the file right away, but fortunately there's many programs capable of straightaway extracting the files from the EXE or the worst case scenario is generally just running the EXE under Wine. As a Linux user, with MSI motherboards their BIOS packaging takes it to an additional level of annoying and for some Linux users could be show-stopping.
More in Tux Machines
Leftovers: Gaming

Kubuntu 14.10 review

KDE has improved in may respects since my last review of Kubuntu, so it's fair to say that Kubuntu itself has improved. Muon Discover has improved too, so kudos to the developer. However, Kubuntu is not the best KDE-using distribution around. ROSA Desktop, for example, offers many more features than most KDE-using desktops. That said, Kubuntu 14.10 should be good enough for most users. If you would like to take it for a spin on your computer, installation images are available for download from here.

Dispelling the myths of open source licences

Misconceptions surrounding the rights and obligations provided by open source software in the enterprise have fueled the spread of fear, uncertainty and doubt. A better understanding of the role open source licensing will help organizations realist the full potential of open source investments.

Cinnamon Desktop Spices Up Makulu Linux

The Makulu Cinnamon Debian Edition 1.1 marks a new path for Makulu. This latest release has numerous new features that could make it a top competitor against the Linux Mint Cinnamon edition.