MSI Motherboard BIOS Updating Remains A Pain For Linux Users
Submitted by Rianne Schestowitz on Sunday 31st of August 2014 05:28:40 PM
Filed under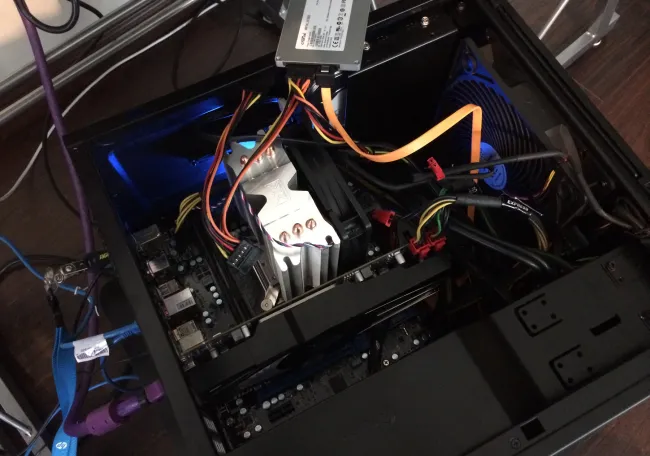 In recent years with more motherboard vendors enabling the updating of the BIOS/UEFI from within the setup utility itself and support loading the BIOS file off a USB thumb drive or other storage, it's generally easier for Linux users and all around a smoother process than the days of having to make a MS-DOS start-up floppy disk or similar. For most of these BIOS updates, Windows is generally not required as you can just head on over to the vendor's web-site, download a zipped up copy of the BIOS, transfer it to a USB drive, and reboot into the UEFI setup utility and flash away.
Some vendors will package their BIOS file inside an EXE that has to be executed that will then extract the file right away, but fortunately there's many programs capable of straightaway extracting the files from the EXE or the worst case scenario is generally just running the EXE under Wine. As a Linux user, with MSI motherboards their BIOS packaging takes it to an additional level of annoying and for some Linux users could be show-stopping.
More in Tux Machines
Google is making encryption standard in the next version of Android

Less than a day after Apple detailed new efforts in user privacy for its products, Google now says it plans to encrypt user data on all Android devices. Speaking to The Washington Post, Google says data encryption will now be a part of the activation process instead of an optional feature. The end result is that whatever data is stored on that device, be it a phone or tablet, will be inaccessible unless the person has the correct password.

Samsung to Launch Tizen based Smartphone in India in November 2014

It looks like a Tizen Smartphone launch in India is on the cards, and the launch date is November 2014 for our Linux based friend. Samsung believe that they can use content to differentiate themselves from the competition, enabling them to maintain their lead in the Indian Smartphone market. We are not expecting the launch of the Samsung Z at this point, but more likely the budget Tizen Samsung SM-Z130E or SM-Z130H.

NVIDIA 343.22 Linux Driver Brings Support for GTX 970 and GTX 980

NVIDIA has released a new Linux driver for its products and the developers have added support for the latest GPUs that were just announced.

Linus Torvalds and others on Linux's systemd

If you're not a Linux or Unix developer, you've never heard of systemd, the new Linux-specific system and service manager. In Linux developer circles, however, nothing else ticks off many programmers more than this replacement for the Unix and Linux's traditional sysvinit daemon...