MSI Motherboard BIOS Updating Remains A Pain For Linux Users
Submitted by Rianne Schestowitz on Sunday 31st of August 2014 05:28:40 PM
Filed under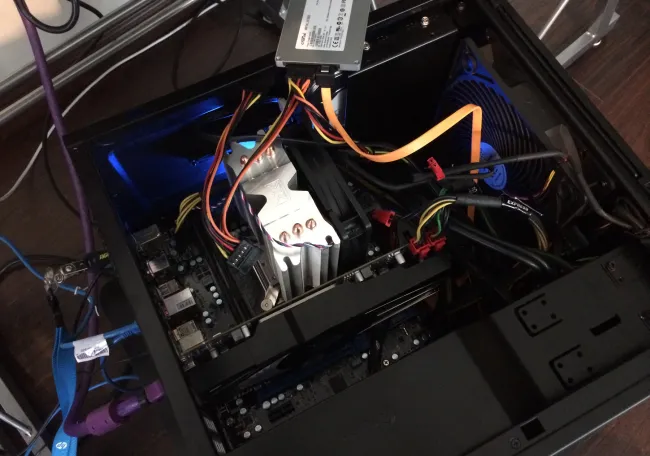 In recent years with more motherboard vendors enabling the updating of the BIOS/UEFI from within the setup utility itself and support loading the BIOS file off a USB thumb drive or other storage, it's generally easier for Linux users and all around a smoother process than the days of having to make a MS-DOS start-up floppy disk or similar. For most of these BIOS updates, Windows is generally not required as you can just head on over to the vendor's web-site, download a zipped up copy of the BIOS, transfer it to a USB drive, and reboot into the UEFI setup utility and flash away.
Some vendors will package their BIOS file inside an EXE that has to be executed that will then extract the file right away, but fortunately there's many programs capable of straightaway extracting the files from the EXE or the worst case scenario is generally just running the EXE under Wine. As a Linux user, with MSI motherboards their BIOS packaging takes it to an additional level of annoying and for some Linux users could be show-stopping.
More in Tux Machines
Open-Source Radeon 2D Performance Is Better With Ubuntu 14.10

While we're most often looking at the OpenGL 3D performance of the Linux graphics drivers, in the tests currently being done of Ubuntu 14.04 LTS vs. Ubuntu 14.10 are also a number of 2D graphics benchmarks. In the article today are our 2D benchmarks between Ubuntu 14.04.1 and Ubuntu 14.10 for various AMD Radeon graphics cards and it shows off significant performance improvements.

Today in Techrights

Today's articles: Links outline:

KDE With Theoretical Client-Side Decorations, Windows 10 Influence

KDE contributor and graphics designer Ken Vermette has penned an interesting series of KDE "What if..." articles where he talks about (and has some visual mock-ups) about what KDE might look like with client-side decorations along and separately if KDE were to use Windows 10 design components. Also: What if… Plasma Used Launchers from Other Systems & Enviornments? (Part 1) What if… KDE Used Windows 10 Design Components?

Pondering FOSS foundations

In the case of the Document Foundation, the LibreOffice project needed an independent, solid and meritocratic entity dedicated to support it. In other terms, the OpenOffice.org community wanted to be its own boss and stop relying on corporate – or even third party – good will. If you attend the Community Track on the 31st you will be able to learn more about the Document Foundation and the other entities, but my message here is that while there is no silver bullet in these matters, forcing a community be hosted or to bend to a software vendor never works. It bends if it wants to; it goes whereever it wishes to go. In the case of the Document Foundation, independence and community rule prevailed over convenience; today the results do not need to be proven anymore. But it does not mean we hold the truth more than anybody else: we just ensured the community was in charge.