MSI Motherboard BIOS Updating Remains A Pain For Linux Users
Submitted by Rianne Schestowitz on Sunday 31st of August 2014 05:28:40 PM
Filed under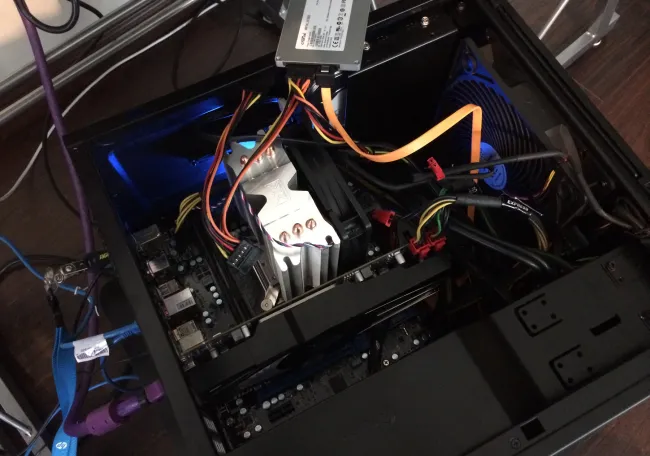 In recent years with more motherboard vendors enabling the updating of the BIOS/UEFI from within the setup utility itself and support loading the BIOS file off a USB thumb drive or other storage, it's generally easier for Linux users and all around a smoother process than the days of having to make a MS-DOS start-up floppy disk or similar. For most of these BIOS updates, Windows is generally not required as you can just head on over to the vendor's web-site, download a zipped up copy of the BIOS, transfer it to a USB drive, and reboot into the UEFI setup utility and flash away.
Some vendors will package their BIOS file inside an EXE that has to be executed that will then extract the file right away, but fortunately there's many programs capable of straightaway extracting the files from the EXE or the worst case scenario is generally just running the EXE under Wine. As a Linux user, with MSI motherboards their BIOS packaging takes it to an additional level of annoying and for some Linux users could be show-stopping.
More in Tux Machines
Red Hat

An Introduction to Linux Containers

Linux container technology is the latest computing trend sweeping the computing world. A lot of financial and technical investors, Linux software programmers, and customers are betting that containers will change the way businesses manage their computer systems—from deployment to maintenance. Container technology has become its own ecosystem with no less than 60 companies supporting some aspect of the technology. But what exactly are Linux containers, and how can they help you?

Speech recognition and synthesis shield runs Linux

A startup called Audeme has crossed the halfway mark on a $12,000 Kickstarter project for its MOVI (My Own Voice Interface) speech I/O shield for Arduino single board computers. An $80 early bird package ships in Feb. 2016, and a $100 package ships in Dec. 2015. The fundraising project ends on Aug. 10. The packages include access to low level serial interfaces that will enable developers to use MOVI with other SBCs such as the Raspberry Pi, says Audeme.

Ubuntu Developers Working on Feature Parity for Unity 8 - Video

A large part of the work that's been done for Unity 8 is focused on making it looks and feel like Unity 7. Canonical is not trying to reinvent Unity; it's rewriting it for the future.