See How Your Linux System Performs Against The Latest Intel/AMD CPUs
Submitted by Rianne Schestowitz on Monday 1st of September 2014 12:38:10 AM
Filed under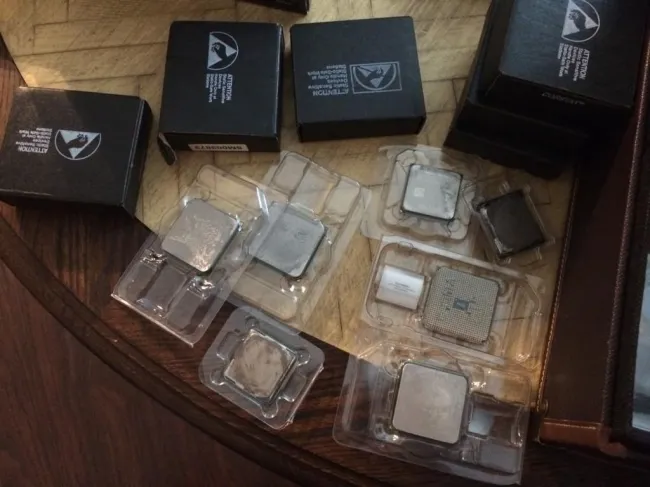 This holiday weekend (in the US) can be a great time to test your Linux system to see how it's performing against the latest AMD and Intel processors to see if it's time for a good upgrade.
This weekend I'm working on many Linux CPU benchmarks for the upcoming Linux review of the Intel Core i7 5960X Haswell-E system (still waiting for Intel's review sample to arrive though...) and also have some other hardware in preparation for an unrelated launch that's happening next week from another vendor. I'm testing several different Intel/AMD CPUs from the latest desktop CPUs to the Extreme Edition models to some slightly older parts. Beyond the raw performance results are also the power consumption data and much more.
More in Tux Machines
Ubuntu Touch OTA-4 Update to Let Users Import SIM Contacts

A fresh OTA update is being prepared for Ubuntu Touch, and it should land soon. Developers have released some of the most important improvements that will be implemented in the upcoming release.

Fedora Tools

Over the last couple weeks there has been an "Anaconda Wishlist" thread occurring on Fedora's desktop mailing list. The thread, and the associated Workstation Working Group meeting, are directed at the future of the Fedora Anaconda Installer.

None of the Linux distributions comes with all essential applications for daily usage, Agree? You have to install additional Repositories, softwares like Chrome, Flash player, Java or something in order to get a perfect distro for the daily usage. We can do it in two methods. First, you can manually search and install all the required softwares one by one, and the second one is you can use a tool that will help you to find and install all essential applications from one place. Which method would you prefer? I prefer the second method most, not because it is easy, but also it saves some time.

Red Hat CEO: Public cloud "obscenely expensive at scale"

Whitehurst believes Amazon Web Services (AWS) makes sense for test and dev, but it can't compete with private cloud at scale. Do you agree? Also:

Red Hat and Tata Consultancy Services have forged a partnership to perform verification services on network function virtualization platforms for customers.

Red Hat has recently published three different studies focusing on: mobile development trends, OpenStack enterprise adoption, and digital leadership.

Intel Gets 'Clear' About Linux and Containers

Imad Sousou, VP in Intel's Software and Services Group and GM of the Intel Open Source Technology Center, discusses the Clear Linux and Clear container efforts.