See How Your Linux System Performs Against The Latest Intel/AMD CPUs
Submitted by Rianne Schestowitz on Monday 1st of September 2014 12:38:10 AM
Filed under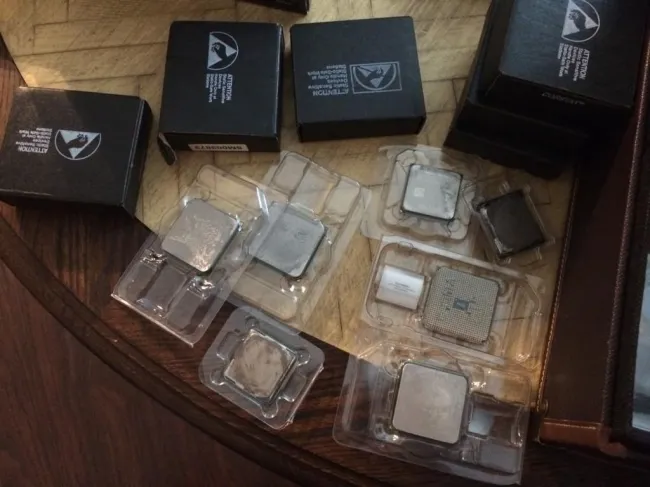 This holiday weekend (in the US) can be a great time to test your Linux system to see how it's performing against the latest AMD and Intel processors to see if it's time for a good upgrade.
This weekend I'm working on many Linux CPU benchmarks for the upcoming Linux review of the Intel Core i7 5960X Haswell-E system (still waiting for Intel's review sample to arrive though...) and also have some other hardware in preparation for an unrelated launch that's happening next week from another vendor. I'm testing several different Intel/AMD CPUs from the latest desktop CPUs to the Extreme Edition models to some slightly older parts. Beyond the raw performance results are also the power consumption data and much more.
More in Tux Machines
SteamOS A Linux Distribution For Gaming




SteamOS

is a Debian Linux kernel-based operating system in development by Valve Corporation designed to be the primary operating system for the Steam Machine game consoles. It was initially released on December 13, 2013, alongside the start of end-user beta testing of Steam Machines.

KDE Applications 14.12.3 Officially Released

KDE Applications 14.12 has been released by its makers, and it's a regular maintenance update. It comes with a ton of bug fixes and will be soon available in various repositories.

Understanding The Linux Kernel's BPF In-Kernel Virtual Machine

BPF continues marching forward as a universal, in-kernel virtual machine for the Linux kernel. The Berkeley Packet Filter was originally designed for network packet filtering but has since been extended as eBPF to support other non-network subsystems via the bpf syscall. Here's some more details on this in-kernel virtual machine. Alexei Starovoitov presented at last month's Linux Foundation Collaboration Summit in Santa Rosa about BPF as an in-kernel virtual machine. The slides have been published for those wishing to learn more about its state and capabilities.

Calligra 2.9.0 is Out

Packages for the release of KDE's document suite Calligra 2.9 are available for Kubuntu 14.10. You can get it from the Kubuntu Backports PPA. They are also in our development version Vivid.