See How Your Linux System Performs Against The Latest Intel/AMD CPUs
Submitted by Rianne Schestowitz on Monday 1st of September 2014 12:38:10 AM
Filed under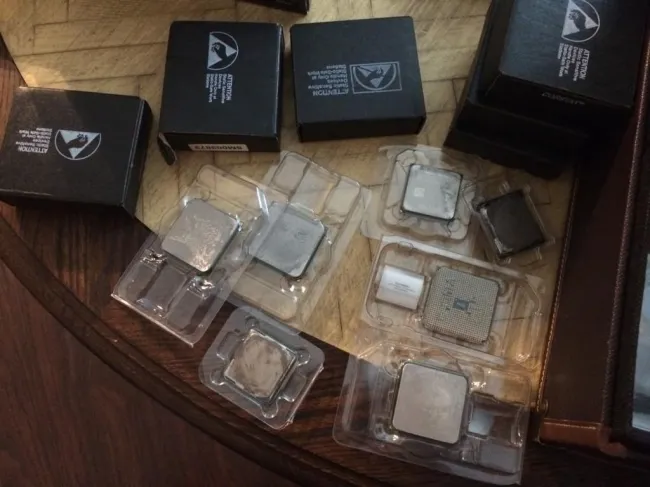 This holiday weekend (in the US) can be a great time to test your Linux system to see how it's performing against the latest AMD and Intel processors to see if it's time for a good upgrade.
This weekend I'm working on many Linux CPU benchmarks for the upcoming Linux review of the Intel Core i7 5960X Haswell-E system (still waiting for Intel's review sample to arrive though...) and also have some other hardware in preparation for an unrelated launch that's happening next week from another vendor. I'm testing several different Intel/AMD CPUs from the latest desktop CPUs to the Extreme Edition models to some slightly older parts. Beyond the raw performance results are also the power consumption data and much more.
More in Tux Machines
LXQt 0.11.0 Desktop Environment Arrives After Almost One Year of Development

After being in development for the past eleven months, the next major release of the lightweight, Qt-based LXQt desktop environment has been officially released and it's available for download.

Antivirus Live CD 20.0-0.99.2 Uses ClamAV 0.99.2 to Protect Your PC from Viruses

Today, September 25, 2016, 4MLinux developer Zbigniew Konojacki informs Softpedia about the immediate availability for download of a new, updated version of his popular, independent, free, and open source Antivirus Live CD.

How to: Install Google Chrome web browser on Ubuntu Linux (and uninstall Firefox)

Ubuntu comes with a lot of quality software pre-installed. Unfortunately, the default web browser, Mozilla Firefox, has been on the decline -- it is slow and clunky. On Linux, Google Chrome is now the top web browser, and it is the best way to experience Adobe Flash content too (if you still need it). Installing Google Chrome on the Linux-based operating system is not totally straightforward. This is unfortunate, as the search-giant's web browser is an important part of having an overall quality experience on Ubuntu. Don't worry, however, as we will help you to both install the wonderful Google Chrome and uninstall the disappointing Mozilla Firefox.

Parsix GNU/Linux 8.10 "Erik" Gets the Latest Debian Security Fixes, Update Now

A few minutes ago, the development team behind the Debian-based Parsix GNU/Linux computer operating system announced that new security fixes are now available for the Parsix GNU/Linux 8.10 "Erik" release.