See How Your Linux System Performs Against The Latest Intel/AMD CPUs
Submitted by Rianne Schestowitz on Monday 1st of September 2014 12:38:10 AM
Filed under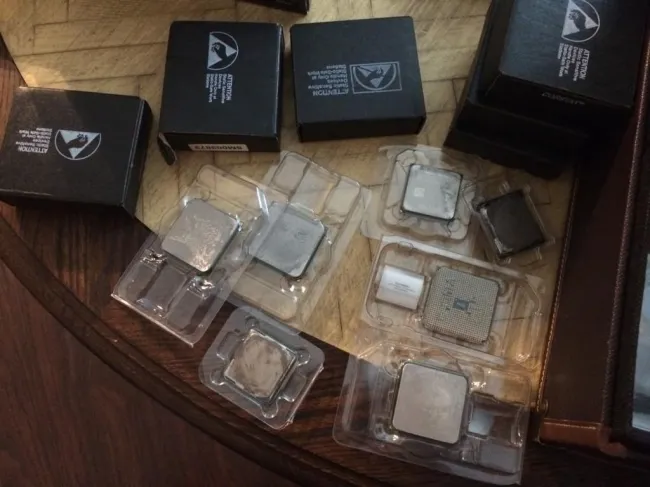 This holiday weekend (in the US) can be a great time to test your Linux system to see how it's performing against the latest AMD and Intel processors to see if it's time for a good upgrade.
This weekend I'm working on many Linux CPU benchmarks for the upcoming Linux review of the Intel Core i7 5960X Haswell-E system (still waiting for Intel's review sample to arrive though...) and also have some other hardware in preparation for an unrelated launch that's happening next week from another vendor. I'm testing several different Intel/AMD CPUs from the latest desktop CPUs to the Extreme Edition models to some slightly older parts. Beyond the raw performance results are also the power consumption data and much more.
»
Printer-friendly version

1472 reads

PDF version
More in Tux Machines
Security Leftovers

Last year, a vigilante hacker [sic] broke into the servers of a company that sells spyware to everyday consumers and wiped their servers, deleting photos captured from monitored devices. A year later, the hacker [sic] has done it again.

Australia's data breach notification law takes effect this Thursday and new resources for the public have been released by the Office of the Australian Information Commissioner before the law comes into force.

The authors of the newly-discovered Saturn ransomware are allowing anyone to become a ransomware distributor for free via a newly launched Ransomware-as-a-Service (RaaS) affiliate program. The entire idea of this new RaaS portal is to allow easy access to a weaponized version of the new Saturn ransomware.

today's howtos

KaOS 2017.11 review - Chaotic and unfriendly

KaOS 2017.11 feels like a very buggy product. While I do like the Nvidia setup right from the start, this little gem is offset by pretty much everything else. Most other recent distros rarely had any issues with the LG RD510 laptop - apart from the ATA link reset on wake after suspend, which affects all of them - but KaOS is an exception to that rule with a rather depressing hardware record - Bluetooth, Wireless no-reconnect, smartphone support. And let's not even talk about Samba. The responsiveness was quite bad, Kaptan did not work, and I wasn't enjoying the visual side of things one bit. In fact, I really do not understand the eye-killing choices that go with the default theme. All in all, there are very few redeeming factors to KaOS. If you're looking for something avant-garde, the Arch-based Antergos or Manjaro fit the bill rather well. If you want mainstream, Mint or Ubuntu or whatever. This falls somewhere in between, with nothing amazing in return. 2/10. Perhaps next time.

GNU/Linux Experiences With AMD's Latest

With my launch testing of the Raven Ridge desktop APUs with the Ryzen 5 2400G and Ryzen 3 2200G there were some stability issues to report and some hangs within games and mode-setting issues. It appears those issues are exacerbated with some motherboards: the past few days with two different AMD B350 motherboards have been a real pain getting the current AMDGPU driver stack working -- and even Linux 4.17 AMDGPU WIP code -- on either of these Raven Ridge APUs.

With GPU prices increasing exponentially over the past few months, it's been hard to price out a PC. This particular build took us nearly a year to assemble; getting all the parts together was a challenge. (TK, our video producer, delivered the last piece of the puzzle after the Consumer Electronics Show in January.) Our goal was to show what a decent budget can get you in an all-AMD build, and what kind of performance you can expect from it. Thanks to AMD Ryzen and Polaris, we were able to do just that.

One of the discussion items in the forums this week was about the video memory allowance for the Vega graphics on Raven Ridge APUs as well as efficiences or inefficiencies around the TTM memory manager as used by the AMDGPU kernel driver. Here are some vRAM size tests with the Ryzen 3 2200G.