Nokia C1 Smartphone With Android 5.0 Lollipop in the Works: Report
Submitted by Roy Schestowitz on Friday 26th of December 2014 08:33:28 PM
Filed under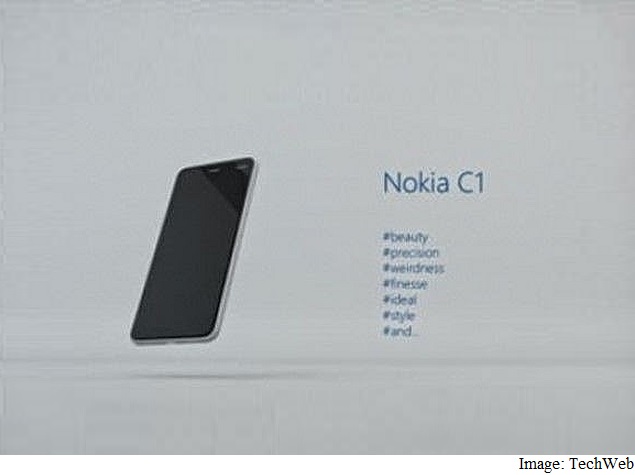 After launching its first Android tablet in November, the Nokia N1, the Finnish firm is now rumoured to be working on an Android 5.0 Lollipop-based smartphone called Nokia C1. If the rumour is true and smartphone is released as the Nokia C1, the firm would be breaching the Microsoft acquisition agreement.
More Android 5.0:
Last week, Google released an Android 5.0.2 Lollipop update for the Nexus 7 2012. The update does not appear to be rolling out OTA just yet but that should change in the future. While many users will likely want to rush into downloading the new Android 5.0 Lollipop update, we want to take a look at some reasons why Nexus owners might want to think about skipping Google's brand new Android 5.0.2 update on the day it arrives.

The two-year-old Galaxy Note 2 has surprisingly been included in the list of devices that are slated to get the latest Android 5.0 Lollipop firmware update, according to Samsung's official website in Finland. A section of the website shows a table, providing details about a number of handsets and tablets that are scheduled to get the latest update.
»
Printer-friendly version

3835 reads

PDF version
More in Tux Machines
today's howtos and software bits

Ccleaner is one of the popular system optimizers and cleaning software for Windows operating system. In this post, we will have a look into the list of best CCleaner alternatives for Ubuntu based operating system.

Security: Windows, Books, Apple and More

Hardware: ASUS Chromebooks, MacBook Air Slowdowns, Exploding 'i' Things and Planned Obsolescence

Tests were conducted on MacBook Air variants with different internal storage options and the drop in the write speeds were witnessed in every variant regardless of the internal storage.

With smartphones from various tech companies falling prey to the exploding game, it seems like it's Apple's turn, as this time an iPhone caught fire in Bakersfield, California. It is suggested that 11-year-old Kayla Ramos was sitting in her sister's bedroom and was holding the iPhone 6 in her hands. She mostly used it for watching YouTube videos and sometimes gave it to her younger siblings.

Why did it come to this? This problem was created because the USB-C connectors were designed to replace all of the previous USB connectors at the same time as vastly increasing what the cable could do in power, data, and display dimensions. The new connector may be and virtually impossible to plug in improperly (no USB superposition problem, no grabbing the wrong end of the cable), but sacrificed for that simplicity is the ability to intuitively know whether the system you've connected together has all of the functionality possible. The USB spec also cannot simply mandate that all USB-C cables have the maximum number of wires all the time because that would vastly increase BOM cost for cases where the cable is just used for charging primarily.

How can we fix this? Unfortunately, it's a tough problem that has to involve user education. [...]

Programming: Thread Synchronization, Python, C++