ToleranUX: Satirical Linux fork mocks calls for open source diversity
Submitted by Roy Schestowitz on Saturday 17th of January 2015 08:24:47 AM
Filed under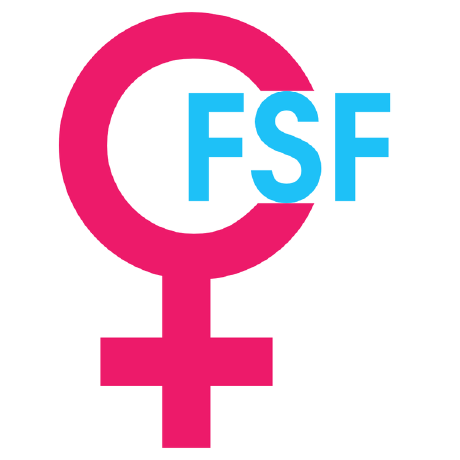 On Friday, following comments made by Linux legend Linus Torvalds about diversity in the open source development community, a new Linux fork went online at Github, apparently to mock diversity advocates. Dubbed ToleranUX, the fork, created by a one-day-old Github account called The Feminist Software Foundation, was announced with a lengthy diatribe full of over-the-top mockery of feminist and diversity movements within the tech sector.
»
Printer-friendly version

3888 reads

PDF version
More in Tux Machines
Ubuntu: Snapcraft, Intel, AMD Patches, and Telemetry

Most secure Linux distros in 2018

Think of a Linux distribution as a bundle of software delivered together, based on the Linux kernel - a kernel being the core of a system that connects software to hardware and vice versa – with a GNU operating system and a desktop environment, giving the user a visual way to operate the system via a graphical user interface. Linux has a reputation as being more secure than Windows and Mac OS due to a combination of factors – not all of them about the software. Firstly, although desktop Linux users are on the up, Linux environments are far less common in the grand scheme of things than Windows devices on personal computers. The Linux community also tends to be more technical. There are technical reasons too, including fundamental differences in the way the distribution architecture tends to be structured. Nevertheless over the last decade security-focused distributions started to appear, which will appeal to the privacy-conscious user who wants to avoid the worldwide state-sanctioned internet spying that the west has pioneered and where it continues to innovate. Of course, none of these will guarantee your privacy, but they're a good start. Here we list some of them. It is worth noting that security best practices are often about process rather than the technology, avoiding careless mistakes like missing patches and updates, and using your common sense about which websites you visit, what you download, and what you plug into your computer.

Red Hat and Fedora News

New in Red Hat®️ OpenStack®️ Platform 13, the fast forward upgrade feature lets you easily move between long-life releases, without the need to upgrade to each in-between release. Fast forward upgrades fully containerize Red Hat OpenStack Platform deployment to simplify and speed the upgrade process while reducing interruptions and eliminating the need for additional hardware. Today, we'll take a look at what the fast forward upgrade process from Red Hat OpenStack Platform 10 to Red Hat OpenStack Platform 13 looks like in practice.

Today, design as a discipline is getting more and more recognition across the entrepreneur world and many industry efforts, such as IBM's Enterprise Design Thinking framework, RedHat's Open Studio and similar ones, are at a large scale, trying to create a synergy between the Agile approach to the software development lifecycle and the Design Thinking.  It is an interesting crossroad where the next big thing in product delivery is to bring scalability as well as automation to the creative process.

Red Hat this week extended its business process management (BPM) suite to run natively on a Red Hat OpenShift platform-as-a-service (PaaS) environment. Phil Simpson, product marketing manager for JBoss at Red Hat, says Red Hat Process Automation Manager 7 will make it simpler for members of a line of business (LOB) organization to collaboratively build applications using low-code application development tools in collaboration with professional developers relying on the same core OpenShift platform. The latest version of the Red Hat BPM platform is now more portable because of the cloud-native capabilities enabled by a Red Hat OpenShift platform that is tightly integrated with open source Kubernetes container orchestration software, says Simpson.

Super Micro Computer, Inc., a global leader in enterprise computing, storage, networking solutions and green computing technology, along with Red Hat and Solarflare today announced a new world record for lowest latency on the well-known STAC-N1 benchmark from STAC (the Securities Technology Analysis Center) for the world's leading financial institutions.

The Fedora Project's leader Matthew Miller and Red Hat's Atomic OpenShift Engineer Dusty Mabe announced Fedora CoreOS, an upcoming operating system designed to replace Fedora Atomic Host. In January 2018, Red Hat Inc., which is currently world's leading provider of open source solutions, announced that it acquired the CoreOS Inc. company for US $250 million. Some of you many know CoreOS as the CoreOS Linux operating system that later changed its name to Container Linux by CoreOS.

4MLinux 26.0 BETA released.

4MLinux 26.0 BETA is ready for testing. Basically, at this stage of development, 4MLinux BETA has the same features as 4MLinux STABLE, but it provides a huge number of updated packages, including major changes in the core of the system, which now uses the GNU C Library 2.27 and the GNU Compiler Collection 7.3.0.