Algorithmia aims to be the open source app store for algorithms and APIs
Submitted by Roy Schestowitz on Friday 13th of March 2015 05:11:46 PM
Filed under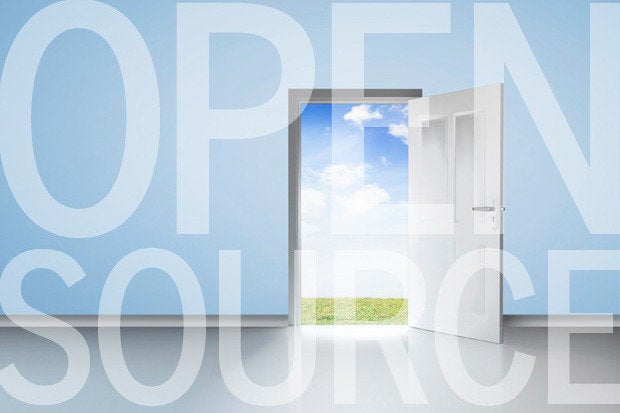 A startup fresh out of private beta offers a three-way intersection between machine learning, the API economy, and open source developers' need to monetize their creations.
Algorithmia, which launched privately last year, allows users to build algorithms, make them available as a Web service, and monetize them.
The service can be used in two basic ways: either by calling algorithms available in the system via its REST API (with examples provided), or by writing and submitting the algorithms to be used. Each algorithm has its own interactive console page, so they can be tried out directly on the Web without needing to write and implement code. Many of the algorithms are original creations; others are implementations of existing software, such as a tokenizer based on Apache OpenNLP.
»
Printer-friendly version

1683 reads

PDF version
More in Tux Machines
OSS Leftovers

Programming: Rust, C and Python

Proprietary Stuff and Openwashing

Security Leftovers

U.S. Wireless carriers are coming under heavy fire for failing to protect their users from the practice of SIM hijacking. The practice usually involves conning or bribing a wireless employee to port a victim's cell phone number right out from underneath them, letting the attacker then pose as the customer to potentially devastating effect. Carriers are facing numerous lawsuits from victims who say attackers used the trick to first steal their identity, then millions in cryptocurrency, or even popular social media accounts.

Stefan and I have been taking last week to add DNS over TLS into IPFire - another step to make DNS more private. Here is what we have done. Cleaning up some mess IPFire has multiple places where DNS servers could be configured. If you were using PPP for your Internet connection, you would have set this up with your dialup settings. If you were using a static IP address, then you would have set up the DNS servers with it in the setup. If you were using DHCP, you had a page on the web user interface to go to. This is not only confusing for the user, but also there were the places in the code where those settings were applied. Now, we have created an entire new page which combines all of it together! You will have a list where you can set all DNS servers and set new settings. [...] This will be release with Core Update 140. Amongst the many new features, we have removed a lot of code that has caused us a lot of trouble in the past and rewritten many things entirely from scratch.

Security updates have been issued by Arch Linux (chromium), Fedora (gnulib, ImageMagick, jetty, ocsinventory-agent, phpMyAdmin, python-django, rubygem-rmagick, thunderbird, and xar), Mageia (e2fsprogs, kernel, and libjpeg), openSUSE (icingaweb2), Oracle (git, java-11-openjdk, and thunderbird), Red Hat (.NET Core), Scientific Linux (git, java-11-openjdk, and thunderbird), SUSE (fontforge and LibreOffice), and Ubuntu (kamailio and thunderbird).