10 Linux Distros You Need To Know
Submitted by Roy Schestowitz on Monday 6th of April 2015 07:32:24 PM
Filed under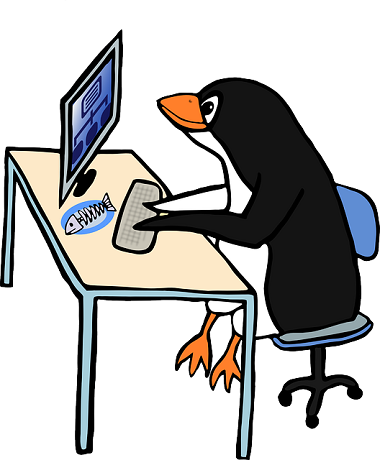 Linux, originally developed as a free-to-use operating system, is growing more powerful, capable, and user-friendly by day. Currently there are a large number of Linux versions, called distributions or "distros" for short, available in the market, each followed by a large group of users and developers who are working to further enhance the product. To identify the best fit for your organization, it's important to know the capabilities and limitations of these distros.
The Linux operating system is basically a kernel or a wrapper over the physical hardware that enables applications to interact with the underlying processing machinery. Since it is open source, organizations are free to use its core elements to build and release their own distros. A large number of organizations have already developed several flavors of Linux distros targeting different audiences and adding flexibility and choices based on their requirements.
»
Printer-friendly version

2959 reads

PDF version
More in Tux Machines
Android Leftovers

today's howtos

This week in KDE: And now time for some UI polishing

This week we've mixed in a lot of user interface polishing with our usual assortment of bugfixes! 15-Minute Bugs Resolved Current number of bugs: 57, down from 59. 0 added, 1 found to already be fixed, and 1 resolved: When using screen scaling with the on-by-default Systemd startup in Plasma, the wrong scale factor is no longer sometimes used immediately upon login, which would cause Plasma to be blurry (on Wayland) or everything to be displayed at the wrong size (on X11) (David Edmundson, Plasma 5.25.2) Also: Weekly Updates on GCompris : 1

ROMA Linux laptop to feature quad-core RISC-V SoC, support Web3, NFT, cryptocurrencies, etc..

ROMA is an upcoming Linux laptop equipped with an unnamed quad-core RISC-V processor with GPU and NPU, up to 16GB RAM, 256GB storage, primarily aimed at software developers, and with Web3 technology integration. The ROMA laptop will be born out of the collaboration between DeepComputing working on engineering and Xcalibyte taking care of system tuning, plus PW (assembly), ECP (security), XC (crypto), Rexeen (voice), and the LatticeX Foundation (PoS blockchain, NFT).