Fedora 22 Beta To Be Delayed By One Week
Submitted by Rianne Schestowitz on Thursday 9th of April 2015 09:05:16 PM
Filed under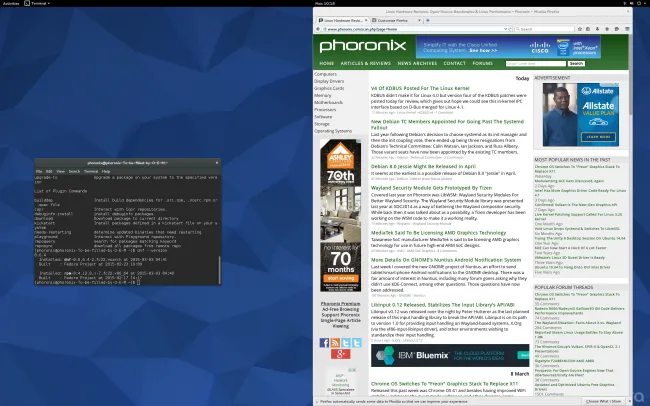 While Fedora developers did a good job getting out the Fedora 22 Alpha on time, the beta release of Fedora 22 will come at least one week late.
At today's Go/No-Go meeting it was decided F22 Beta isn't ready to ship next week but will have to be delayed by one week at least to take care of unresolved blocker bugs. This beta delay pushes back all future F22 milestones -- including the release of F22 final expected to take place in May.
»
Printer-friendly version

1363 reads

PDF version
More in Tux Machines
Canonical/Ubuntu Leftovers

today's howtos

Games: Stadia, Godot Engine and More

Making the Switch to elementary OS

It all started with an upgrade. In October, 2020 version 20.10 of Ubuntu came out. As I usually do, I duly clicked the button to start the process. That upgrade seemed to go smoothly — everything installed quickly with no conflicts or error messages. I walked away to make a cup of white tea, and when I came back the installation had finished and my laptop rebooted. It was then that I noticed a problem. A fairly big one. Instead of a login screen, I saw a field of aubergine (the colour, not the vegetable). I thought that my laptop was sleeping, so I pressed some keys to try to wake it up. It didn't work. I rebooted, but I was faced with the same problem.