Who's behind Linux now, and should you be afraid?
Submitted by Rianne Schestowitz on Wednesday 15th of April 2015 08:31:31 PM
Filed under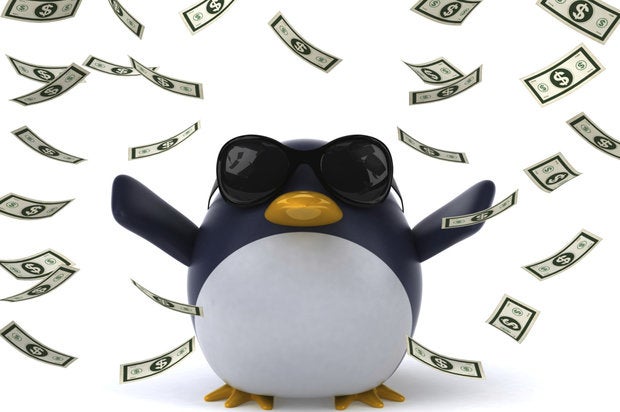 If you think that Linux is still the "rebel code"—the antiestablishment, software-just-wants-to-be-free operating system developed by independent programmers working on their own time — then it's time to think again.
The Linux kernel is the lowest level of software running on a Linux system, charged with managing the hardware, running user programs, and maintaining security and integrity of the whole set up. What many people don't realize is that development is now mainly carried out by a small group of paid developers.
»
Printer-friendly version

1645 reads

PDF version
More in Tux Machines
Today in Techrights

Kernel: Git, Intel, AMD and Bugs

Games: GamerOS, MakerKing, Island Artist, Receiver 2

OpenSUSE Tumbleweed Might See Micro-Architecture Packages For Better Performance

One of the many great programs at SUSE is the roughly annual program where their developers can focus for one week on any new open-source development they desire. SUSE Hack Week has led to many great innovations and improvements since it began in the mid-2000s and for the Hack Week later this month there is one project attempt we are eager to see tackled. Proposed ahead of this year's SUSE Hack Week 20 event, which runs the last week of March, is supporting glibc-hwcaps and providing micro-architecture package generation support for openSUSE Tumbleweed and down the line for SLE/Leap. [...] SUSE's Antonio Larrosa is planning to experiment with the new capabilities and initially investigate a handful of libraries that would stand to benefit from the HWCAPS functionality. This would be catering to the openSUSE/SUSE buid process and establishing RPM macros and documentation in helping guide packagers around creating micro-architecture packages. The current plan would be to spin the different micro-architecture packages into separate packages that can be installed by the user to supplement the generic package if they are wanting to pursue the optimized packages in the name of greater performance.