OpenBSD 5.7
Submitted by Rianne Schestowitz on Friday 1st of May 2015 09:46:16 PM
Filed under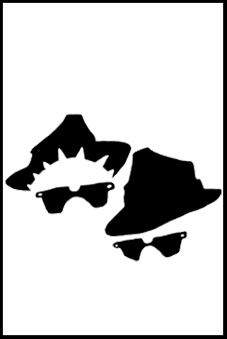 This is a partial list of new features and systems included in OpenBSD 5.7. For a comprehensive list, see the changelog leading to 5.7.
Improved hardware support, including:
New xhci(4) driver for USB 3.0 host controllers.
New umcs(4) driver for MosChip Semiconductor 78x0 USB multiport serial adapters.
New skgpio(4) driver for Soekris net6501 GPIO and LEDs.
New uslhcom(4) driver for Silicon Labs CP2110 USB HID based UART.
New nep(4) driver for Sun Neptune 10Gb Ethernet devices.
New iwm(4) driver for Intel 7260, 7265, and 3160 wifi cards.
The rtsx(4) driver now supports RTS5227 and RTL8411B card readers.
The bge(4) driver now supports jumbo frames on various additional BCM57xx chipsets.
The ciss(4) driver now supports HP Gen9 Smart Array/Smart HBA devices.
The mpi(4) and mfi(4) drivers now have mpsafe interrupt handlers running without the big lock.
The ppb(4) driver now supports PCI bridges that support subtractive decoding (fixes PCMCIA behind the ATI SB400 PCI bridge), and devices with 64-bit BARs behind PCI-PCI bridges as seen on SPARC T5-2 systems.
»
Printer-friendly version

2502 reads

PDF version
More in Tux Machines
Mozilla: Rust, Volunteers and Spying

LibreOffice and ODF

The Documentation Team is happy to announce the publication of the Math Guide 7.0, the latest update of the guide based on the recently released LibreOffice 7.0, the best open source office suite ever. The effort was mostly carried by Rafael Lima and reviewed by Jean H. Weber. The new guide covers were designed by Rizal Mutaqin and Drew Jensen. The final publication was carried by Olivier Hallot.

The Document Foundation (TDF) is the charitable entity behind the world's leading free/libre open source (FLOSS) office suite LibreOffice. We are looking for an individual or company to finish transition of LibreOffice to ODF 1.3 (ODF 1.3 delta).

The ODF 1.3 Open Document Format specification was approved by the OASIS Committee at the start of the year and now as we approach the end of the year The Document Foundation is hoping to see ODF 1.3 support completed soon for this leading open-source office suite. The Document Foundation is now soliciting bids from developers / third-party firms to finish up the ODF 1.3 document support in LibreOffice.

Programming Leftovers

USDOJ Takes on Google, Mozilla Responds

oday, the Department of Justice — along with eleven state Attorneys General — filed a civil antitrust lawsuit in the U.S. District Court for the District of Columbia to stop Google from unlawfully maintaining monopolies through anticompetitive and exclusionary practices in the search and search advertising markets and to remedy the competitive harms. The participating state Attorneys General offices represent Arkansas, Florida, Georgia, Indiana, Kentucky, Louisiana, Mississippi, Missouri, Montana, South Carolina, and Texas. "Today, millions of Americans rely on the Internet and online platforms for their daily lives. Competition in this industry is vitally important, which is why today's challenge against Google — the gatekeeper of the Internet — for violating antitrust laws is a monumental case both for the Department of Justice and for the American people," said Attorney General William Barr. "Since my confirmation, I have prioritized the Department's review of online market-leading platforms to ensure that our technology industries remain competitive. This lawsuit strikes at the heart of Google's grip over the internet for millions of American consumers, advertisers, small businesses and entrepreneurs beholden to an unlawful monopolist."

Like millions of everyday internet users, we share concerns about how Big Tech's growing power can deter innovation and reduce consumer choice. We believe that scrutiny of these issues is healthy, and critical if we're going to build a better internet. We also know from firsthand experience there is no overnight solution to these complex issues. Mozilla's origins are closely tied to the last major antitrust case against Microsoft in the nineties. In this new lawsuit, the DOJ referenced Google's search agreement with Mozilla as one example of Google's monopolization of the search engine market in the United States. Small and independent companies such as Mozilla thrive by innovating, disrupting and providing users with industry leading features and services in areas like search. The ultimate outcomes of an antitrust lawsuit should not cause collateral damage to the very organizations – like Mozilla – best positioned to drive competition and protect the interests of consumers on the web.

he U.S. Department of Justice may force Google to sell its Chrome browser. The development came after the US Congress' antitrust report on big tech companies. It is also told that the DOJ is targeting Google's advertising business as well. The prosecutors aim at breaking Google's monopoly on the $162 billion digital advertising market. Politico reported the development via anonymous sources.