Los Angeles County voting to shift from inkblots to open source
Submitted by Rianne Schestowitz on Saturday 13th of June 2015 05:27:40 PM
Filed under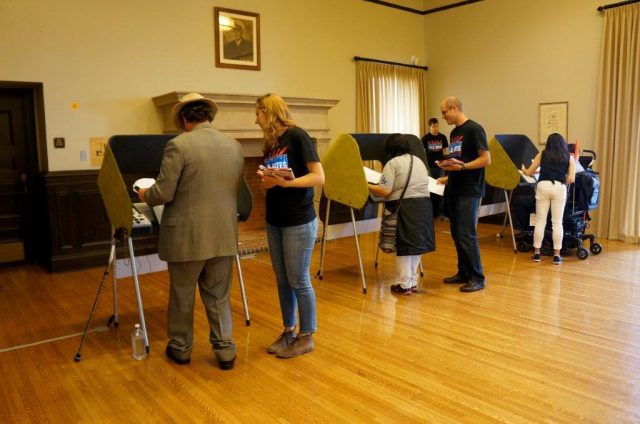 As an alternative to electronic systems, an open source framework will likely offer a more adaptable and affordable model for procuring voting equipment. Traditionally, counties sign end-to-end agreements with private vendors, wherein one company provides the software, hardware, and support for a voting system, offering little flexibility in pricing, use, and design. By managing its own software, LA becomes independent from the single-vendor schema, and it has relative control over the types of hardware it invests in and the amount of money it spends.
»
Printer-friendly version

1535 reads

PDF version
More in Tux Machines
Linux Weekly Roundup: Edge for Linux, Ubuntu Groovy Release, KDE Plasma 5.20.1 and more

A lot happened this week in the Linux world as a whole. Microsoft Edge browser is released for Linux, Ubuntu 20.10 released with associated flavours and a bunch of application updates as well. Read the stories below.

today's leftovers

GNU Taler news: RFC 8905 - "The 'payto' URI Scheme for Payments" published

We are happy to announce the publication of RFC 8905 by the IETF. RFC 8905 defines the 'payto' Uniform Resource Identifier (URI) scheme for designating targets for payments. A unified URI scheme for all payment target types allows applications to offer user interactions with URIs that represent payment targets, simplifying the introduction of new payment systems and applications.

It's Time To Admit It: The X.Org Server Is Abandonware

The last major release of the X.Org Server was in May 2018 but don't expect the long-awaited X.Org Server 1.21 to actually be released anytime soon. This should hardly be surprising but a prominent Intel open-source developer has conceded that the X.Org Server is pretty much "abandonware" with Wayland being the future. This comes as X.Org Server development hits a nearly two decade low, the X.Org Server is well off its six month release regiment in not seeing a major release in over two years, and no one is stepping up to manage the 1.21 release. A year ago was a proposal to see new releases driven via continuous integration testing but even that didn't take flight and as we roll into 2021 there isn't any motivation for releasing new versions of the X.Org Server by those capable of doing so.