Female SanDisk engineer who made it in Silicon Valley offers her words of wisdom
Submitted by Roy Schestowitz on Wednesday 24th of June 2015 11:40:37 AM
Filed under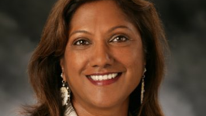 At Milpitas-based flash memory storage and software company SanDisk Corp., Nithya Ruff, director of the company's open source strategy, is a huge driver behind science, technology, engineering and math initiatives to get more girls interested in the field. After growing up in Bangalore, India, Ruff learned to code at North Dakota State University, where she earned her computer science master's degree.
Also: 8 ways Portland tech companies can follow through on diversity talk
»
Printer-friendly version

4144 reads

PDF version
More in Tux Machines
Python Programming

Ubuntu Leftovers

Best Hex Editors for Linux

This article will list useful hex editor applications available for Linux. Hex editors allow you to modify pre-compiled binary files whose source code is typically not available to change. They work by browsing binary data present in a file and then presenting the data in hexadecimal notation to users. Hex editors can also show partial or full ASCII data depending on the contents of the file. These hex editors allow you to change hexadecimal values, thereby allowing users to modify file behavior even if they don't have access to source code. However, the data represented by a hex editor is not exactly human readable. Reading and interpreting hexadecimal values to infer program logic and behavior is not an easy task by any means and it takes considerable efforts to find values and make even the smallest of change. A hex editor is one of the first tools used while reverse engineering a file.

LibreOffice Online with Team Editing Collaboration

Continuing the intro, now we will try LibreOffice Online with team collaboration. This allows you and friends (a team) altogether to edit a document simultaneously via the internet. It supports computer, laptop, as well as Android device users. How to do that? This simple tutorial explains it step by step for you. [...] Once a friend clicked the link, he/she will open your document on the web browser, asked for a name, asked for the password if any, and finally can edit the document together with you at the same time. The name asked will be used as identifier when a team working together.