Wine Announcement
Submitted by Rianne Schestowitz on Friday 4th of September 2015 06:53:16 PM
Filed under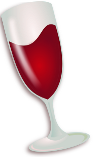 The Wine development release 1.7.51 is now available.
What's new in this release (see below for details):
- XAudio2 implementation using OpenAL Soft.
- Support for the new Universal C Runtime DLL.
- Dropdown menu support in the standard Open Dialog.
- Grayscale rendering mode in DirectWrite.
- Various bug fixes.
The source is available from the following locations:
http://prdownloads.sourceforge.net/wine/wine-1.7.51.tar.bz2
http://mirrors.ibiblio.org/wine/source/1.7/wine-1.7.51.tar.bz2
»
Printer-friendly version

2209 reads

PDF version
More in Tux Machines
Programming Leftovers

Security Leftovers

OpenIKED 7.1 was released on May 23rd, 2022.

If there's something weird in your Network Neighborhood, who you gonna call? If you want your WiFi troubles diagnosed in style, try calling [Travis Kaun] — he might just show up wearing the amazing Pwnton Pack. Built from a replica Proton Pack similar to those used in the 1984 classic Ghostbusters, it's a portable wireless security diagnostics kit that should be able to pinpoint any weaknesses in your wireless network.

PulseAudio 16 Released with Bluetooth Improvements, Opus Support in RTP Modules

GNU/Linux distro users still using PulseAudio would be happy to learn that PulseAudio 16 is here with battery level reporting for Bluetooth devices to other software, stereo output support for the EPOS/Sennheiser GSP 670 wireless gaming headset and SteelSeries GameDAC Hi-Res sound card DAC (Digital Audio Converter), as well as profiles for the Native Instruments Komplete Audio 6 MKII premium 6-channel audio interface.

PulseAudio 16.0

The audio sent with module-rtp-send can now be compressed with the Opus codec. To use it, pass enable_opus=true as a module argument to module-rtp-send. This feature works only when PulseAudio is compiled with GStreamer enabled (both sending and receiving end).