Wine Announcement
Submitted by Rianne Schestowitz on Friday 4th of September 2015 06:53:16 PM
Filed under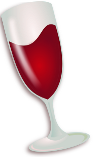 The Wine development release 1.7.51 is now available.
What's new in this release (see below for details):
- XAudio2 implementation using OpenAL Soft.
- Support for the new Universal C Runtime DLL.
- Dropdown menu support in the standard Open Dialog.
- Grayscale rendering mode in DirectWrite.
- Various bug fixes.
The source is available from the following locations:
http://prdownloads.sourceforge.net/wine/wine-1.7.51.tar.bz2
http://mirrors.ibiblio.org/wine/source/1.7/wine-1.7.51.tar.bz2
»
Printer-friendly version

2083 reads

PDF version
More in Tux Machines
today's leftovers

Debian and Ubuntu Leftovers

Android Leftovers

Initial Fedora 32 vs. Fedora 33 Beta Benchmarks Point To Slightly Higher Performance

In addition to Fedora Workstation 33 switching to Btrfs, there are a number of key components updated in Fedora 33 as well as finally enabling link-time optimizations (LTO) for package builds that make this next Fedora Linux installment quite interesting from a performance perspective. Here are some initial benchmarks of Fedora Workstation 32 against the Fedora Workstation 33 Beta on an Intel Core i9 10900K system. Given the Fedora 33 beta release, here are our initial benchmarks of Fedora 33 that is due for its official release in late October. Over the past few days I've been testing the test compose of Fedora 33 Beta with all updates applied -- it's been quite a nice experience. There hasn't been any show-stopping bugs and all-around running nicely.