Wine Announcement
Submitted by Roy Schestowitz on Sunday 6th of September 2015 08:38:15 AM
Filed under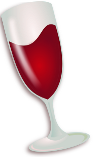 The Wine development release 1.7.51 is now available.
What's new in this release (see below for details):
- XAudio2 implementation using OpenAL Soft.
- Support for the new Universal C Runtime DLL.
- Dropdown menu support in the standard Open Dialog.
- Grayscale rendering mode in DirectWrite.
- Various bug fixes.
The source is available from the following locations:
http://prdownloads.sourceforge.net/wine/wine-1.7.51.tar.bz2
http://mirrors.ibiblio.org/wine/source/1.7/wine-1.7.51.tar.bz2
»
Printer-friendly version

1302 reads

PDF version
More in Tux Machines
today's leftovers

Programming Leftovers

Free Software Leftovers

Asymmetric Multi Processing with Linux & Zephyr on the STM32MP1

In the embedded world, more and more vendors offer Arm-based System-on-Chips (SoC) including both powerful Cortex-A CPU cores, designed to run a full-featured OS such as Linux, and one or more low-power Cortex-M cores, usually found in microcontrollers, designed to execute bare-metal or RTOS-based applications. [...] While the Linux kernel can run on a wide range of devices, it requires a decent amount of memory (> 4MB), and therefore cannot be used on memory-constrained microcontrollers. Enters Zephyr, a project initiated by Wind River, now developed as a Linux Foundation project.