Smart rifle company TrackingPoint restructures and relaunches
Submitted by Rianne Schestowitz on Friday 18th of September 2015 08:08:52 AM
Filed under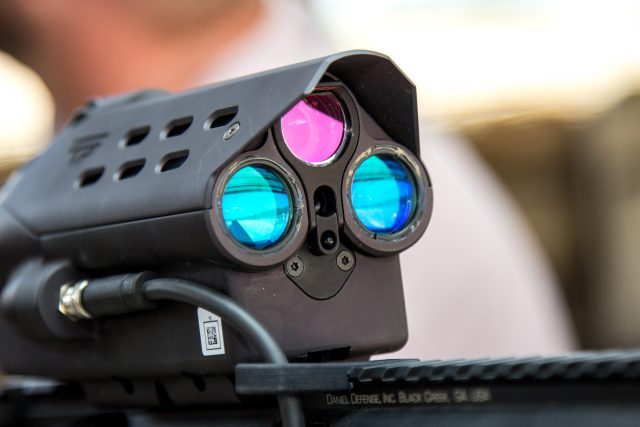 Back in May, things were looking grim for Austin-based TrackingPoint. The company, which manufactures Linux-powered smart rifles capable of nailing moving targets more than a thousand yards away, had posted a notice on its website saying that it stopped taking new orders. Multiple news sites began publishing stories saying that TrackingPoint had laid off half of its employees and was on the verge of filing for bankruptcy.
»
Printer-friendly version

2030 reads

PDF version
More in Tux Machines
Android Leftovers

RetroArch 1.9 Released with Many Goodies for Retro Linux Gamers

If you are a hardcore retro gamer, RetroArch is what you want to install on your GNU/Linux distribution to enjoy those awesome cool retro games that you probably played all day long when you were young. The latest release, RetroArch 1.9 is a massive one, bringing lots of goodies for retro gamers. Highlights include a new Explore View for all playlists, which lets you search for content based on various criteria, such as genre, origin, publisher, system, release year, developer, and amount of players. The developers note the fact that the new Explore View will only display search results based on the content that's already included in your playlists. Also, the metadata is not yet complete.

KPhotoAlbum 5.7.0 out now

We're pleased to announce a new release of KPhotoAlbum, the KDE photo management software! This time, it's mostly a maintenance release with a lot of code cleanup and bug fixes. Nevertheless, there are also some changes and new features. In detail...

Beelink GT-R Review – An AMD Ryzen 5 Mini PC Tested with Windows 10 and Ubuntu 20.04

One issue I did encounter both in Windows and in Ubuntu was that my 4-port KVM was not properly recognized. I did get a rather poor HDMI signal to the monitor however the USB port was not working and by extension neither were my wireless keyboard and mouse. However, using a USB-C hub (2 x USB 3.0 and 1 x HDMI) worked fine as did using the various HDMI and USB ports directly including wirelessly connected peripherals. Another point to note is that the power cord from the device to the power adapter is slightly shorter than most and the power adapter itself is quite large meaning care needs to be taken when using a US/EU to AU adapter for example. Overall this is a powerful mini PC (relative to similar form factor devices but excluding the higher-end Intel NUCs and comparable models) and the addition of capable graphics makes gaming possible together with light video editing. Equipped with a very good selection of ports and features including multiple configurable storage options, the GT-R makes a great impression as one of the first AMD based mini PCs. The only negative is that the fans are quite noisy when the processor is under load.