In the Seed of a Raspberry Is the Future of Linux
Submitted by Rianne Schestowitz on Wednesday 23rd of September 2015 08:50:35 AM
Filed under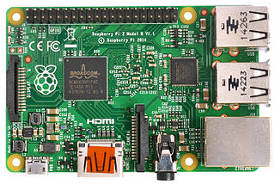 There's no need to fret over the future of desktop Linux; Raspberry Pi has that covered. It's expanding the future of Linux in other ways as well. Let me explain.
At this very moment, thousands of children are hard at work tinkering with wires and connecting circuits to watch lights flicker on and off. They are typing lines of Python and are awestruck as a robotic arm comes to life for the first time. Smiles are widening on each child's face as new boundaries are being crossed and experiments are taking shape. Linux has brought this joy into the lives of each of these children. How? Through the small but very powerful computer called the Raspberry Pi.
»
Printer-friendly version

965 reads

PDF version
More in Tux Machines
today's leftovers

Debian and Ubuntu Leftovers

Android Leftovers

Initial Fedora 32 vs. Fedora 33 Beta Benchmarks Point To Slightly Higher Performance

In addition to Fedora Workstation 33 switching to Btrfs, there are a number of key components updated in Fedora 33 as well as finally enabling link-time optimizations (LTO) for package builds that make this next Fedora Linux installment quite interesting from a performance perspective. Here are some initial benchmarks of Fedora Workstation 32 against the Fedora Workstation 33 Beta on an Intel Core i9 10900K system. Given the Fedora 33 beta release, here are our initial benchmarks of Fedora 33 that is due for its official release in late October. Over the past few days I've been testing the test compose of Fedora 33 Beta with all updates applied -- it's been quite a nice experience. There hasn't been any show-stopping bugs and all-around running nicely.