Ubuntu MATE's Martin Wimpress Talks Raspberry Pi & FOSS
Submitted by Rianne Schestowitz on Wednesday 21st of October 2015 09:36:59 AM
Filed under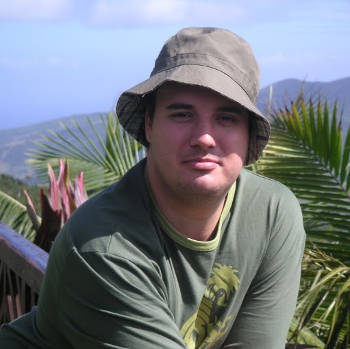 For me, the ability to collaborate is the best thing about FOSS and the FOSS community. When asked this question, a lot of people talk about being able to look at the source code, test it and verify it it has no serious bugs or vulnerabilities. But what I love most is finding some Open Source software, using it, discovering it doesn't quite do what I want it to do, then modifying it, sending those changes back to the author and seeing them incorporated in future releases. It's that freedom, the power to collaborate, and constantly improve the ecosystem that I believe is FOSS's most powerful attribute.
»
Printer-friendly version

2376 reads

PDF version
More in Tux Machines
Videos/Audiocasts/Shows: Lubuntu 20.10, Tiling Potential, Destination Linux

In this video, I am going to show an overview of Lubuntu 20.10 and some of the applications pre-installed.

A little while ago I looked at bspwm receptacles which provided one way to do manual tiling and today we're looking at another option in the form of bspwm preselections which let you turn bspwm into a manual tiler if you you really want to.

Thank you to everyone who joined us LIVE to celebrate 200 Episodes of Destination Linux! We had an absolute blast during Game Fest and can't wait to do another event in the near future! Thank you to everyone for helping us get to 200 episodes of the best darn Linux show on the planet. This week we have an interview with a representative from Tutanota, an open-source end-to-end encrypted email software and service. Then of course we have our popular tips/tricks and software picks. All of this and so much more this week on Destination Linux.

today's howtos

Programming: Qt and Perl

qBittorrent 4.3.1 Released, How to Install in Ubuntu via PPA

The first update for qBittorrent 4.3 series was released today with some new features, bug-fixes, and web UI changes.