Wine Announcement
Submitted by Rianne Schestowitz on Friday 30th of October 2015 04:24:40 PM
Filed under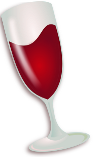 The Wine development release 1.7.54 is now available.
What's new in this release (see below for details):
- Implementation of the TransmitFile function.
- More implementation of the Web Services DLL.
- Improved video decoding.
- Alternative for the deprecated prelink tool.
- Major Turkish translation update.
- Various bug fixes.
The source is available from the following locations:
http://prdownloads.sourceforge.net/wine/wine-1.7.54.tar.bz2
http://mirrors.ibiblio.org/wine/source/1.7/wine-1.7.54.tar.bz2
»
Printer-friendly version

906 reads

PDF version
More in Tux Machines
The 10 Best Ubuntu-Based Linux Distributions of All Time

Ubuntu, the Debian-based Linux OS, has been around since 2004; ever since, it has spawned some excellent distributions that are, in turn, based on Ubuntu's source code. These distributions continue to mete out varying degrees of success for serving diverse use cases. The following list of community-maintained Ubuntu distributions is technology's current creme. Without further ado, let's find out what makes each of these Ubuntu-based distros tick.

today's leftovers

Programming Leftovers

Kernel: Intel, Google, and WireGuard