Cinnamon 2.8 released: Screenshots
Submitted by Rianne Schestowitz on Tuesday 3rd of November 2015 07:33:45 PM
Filed under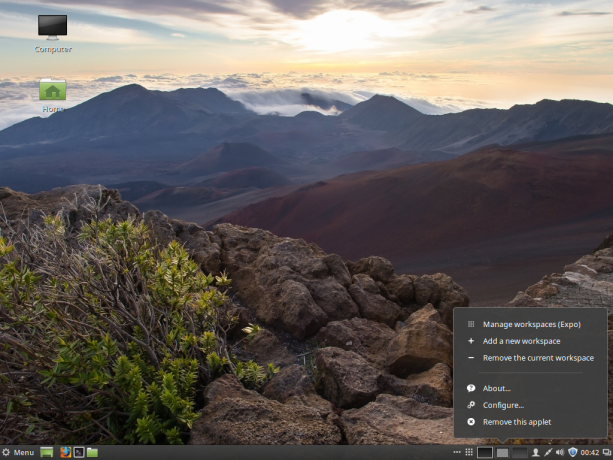 Cinnamon is a relatively new desktop environment from the same developers responsible for Linux Mint, a desktop distribution based on Ubuntu Desktop, and Linux Mint Debian Edition, also a desktop distribution based on Debian.
Cinnamon 2.8 is the latest edition, just released yesterday November 2 2015.
»
Printer-friendly version

3753 reads

PDF version
More in Tux Machines
Flatpak App of the Week: Extension Manager – Browse and Install GNOME Shell Extensions

Extension Manager is a very simple app that does one thing (and does it good), to mirror the content of the GNOME Extensions website at extensions.gnome.org. The application lets you easily manage your installed GNOME Shell extensions, similar to what the official GNOME Extensions app does, but it also lets you browse the extensions.gnome.org website straight from within the app if you want to install more extensions on your GNOME desktop.

today's leftovers

Programming Leftovers

Graphics: DXVK-NVAPI, Wayland, Resizable BAR

DXVK-NVAPI as the open-source project implementing support for NVIDIA's NVAPI within the realm of DXVK is out with a new release, which is exciting for NVIDIA Linux gamers. DXVK-NVAPI is an important project for NVIDIA Linux gamers enjoying Valve's Steam Play (Proton) or outside of it as well if using DXVK otherwise. DXVK-NVAPI provides an NVAPI library implementation that can be used by the Windows games that make use of this NVIDIA API. DXVK-NVAPI is already used for Deep Learning Super Sampling (DLSS), NVAPI D3D11 extensions, and other features.

Wayland Protocols 1.25 was released today as the collection of testing and stable Wayland protocols. New to Wayland Protocols 1.25 is the session-lock-v1 protocol being experimental and responsible to handle session locking. The session-lock-v1 protocol is the main addition of Wayland Protocols 1.25 and allows for privileged Wayland clients to lock the session and display arbitrary graphics while in the locked mode. That authenticated client is responsible for handling user authentication and interfacing with the compositor for disabling the session lock when appropriate.

Ahead of the Intel Arc "Alchemist" graphics cards shipping this year, Intel's open-source developers have continued ironing out the Linux driver support. The most recent kernel patches are for getting their Resizable BAR "ReBAR" support in order. Sent out this week were a set of patches for small BAR recovery support for the Intel kernel graphics driver on Linux.