How Are Laptops Used On The International Space Station?
Submitted by Roy Schestowitz on Monday 9th of November 2015 11:24:50 AM
Filed under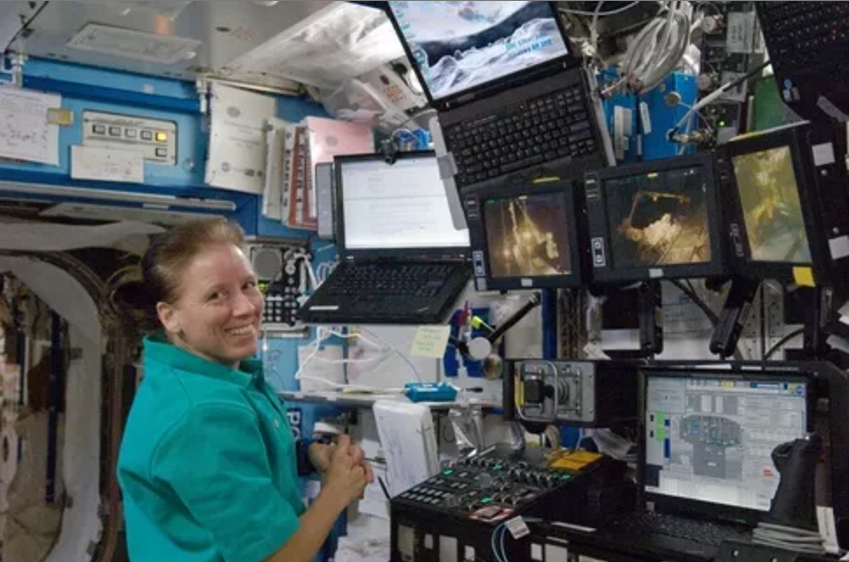 The formatting of the laptop depends on its assigned purpose. On the US segment, commanding to the vehicle is done using laptops called PCS (Portable Computer System). They run on a linux operating system and are connected to the vehicle 1553 system as remote terminals. There are usually seven PCS laptops deployed throughout the vehicle.
On the Russian Segment there are about seven equivalent laptops called, simply, "Russian Laptops". They, too, are linux based, and are used to command the Russian elements. Both the PCS and Russian Laptop use their own graphical interfaces that depict the ISS and the crew click on the module they wish to interact with and the system, and then the specific piece of hardware.
»
Printer-friendly version

2782 reads

PDF version
More in Tux Machines
New Videos: Kdenlive, Linux From Scratch, Ubuntu Budgie 21.10, and Ubuntu 21.10

Sculpt OS release 21.10

At the first glance, the just released Sculpt 21.10 looks and feels nearly identical to the time-tested previous version 21.03. However, a look at the installable packages reveals a firework of exciting new features. First and technically most exciting, the new version enables the use of hardware-accelerated graphics on Intel GPUs, paving the ground for graphics-intensive applications and games. The GPU support is based on the combination of the Mesa library stack with our custom GPU multiplexer as featured in Genode 21.08. Note that this fresh new feature should best be regarded as experimental and be used with caution. Also: Genode-Based Sculpt OS 21.10 Adds Intel GPU Acceleration, USB Web Camera Support - Phoronix

today's howtos

The 5 Best Remote Desktop Clients for Linux

Do you want to control a computer you don't have physical access to? Perhaps you're assisting a non-technical friend with their computer over voice call and want better control over their system. The solution to all these problems is a remote desktop client. On Linux, you can find a plethora of free and open-source remote desktop apps that allow you to establish connections and access a remote computer efficiently. But which one works the best and has superior functionalities to the rest? Let's find out.