Does the Open Document Format still matter?
Submitted by Roy Schestowitz on Tuesday 1st of December 2015 03:20:34 AM
Filed under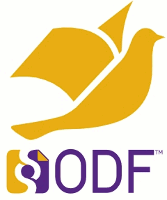 One of the core topics of this blog -at least one of the main reasons it came to existence- was open standards: their benefits, their advantages, and their value as a fundamental component for digital innovation and ultimately software freedom. This is still the case of course, but today I will try to show how one open standard in particular, ODF, has failed in its approach until now and could very well make a remarkable comeback.
This is not to say that ODF is a bad idea or that it is not a good standard; it is all this and much more. However I have realized with the hindsight of several years since it became an official ISO standard that the expectations about its adoption and its development have been defined the wrong way. Hence the title of this post.
»
Printer-friendly version

2567 reads

PDF version