FOSS projects and their legal structures
Submitted by Roy Schestowitz on Monday 7th of December 2015 10:15:49 PM
Filed under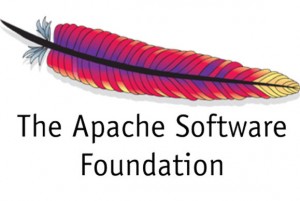 Free Software has been growing pretty much everywhere around the world, and so much so that we now face challenges nobody would have thought possible even ten years ago. One of these unexpected issues is the need for proper legal structures. Traditionally, only a handful of entities used to exist. They could be dedicated to one, large project or act as a hub for a "forge" or a set of more or less related projects: that's the case with the Eclipse or the Apache Software Foundation. Others were one of kind: Software In the Public interest, SPI, is handling funds for large and small projects and has been doing so for well over 15 years. The Free Software Foundation both directly and through the Free Software Conservancy has also hosted many FOSS projects developments, infrastructure and financial resources.
»
Printer-friendly version

1221 reads

PDF version
More in Tux Machines
Review: Quark 21.10.2

While working on this review of Quark, I ran into a rare case of writer's block. Which, as Tom Robbins would tell you, is just another way of saying the author is lazy or uninspired. This lack of inspiration is, I feel, a direct reflection of the Quark distribution. The whole experience feels unmotivated. According to the project's website, Quark has three distinct features: Q4OS utilities running on an Ubuntu base, easy access to the Trinity desktop, and Windows-like themes. The last point is certainly accurate, the distribution does ship with two optional Windows-like themes - mission accomplished.

IBM/Red Hat Leftovers

today's howtos

9to5Linux Weekly Roundup: May 15th, 2022

This week has been really great in Linux news and releases. We got huge news from NVIDIA as they finally decided to open-source their graphics drivers, we got a new Fedora Linux release for you to play with on your PC, and we got a new generation of the Kubuntu Focus M2 Linux laptop with upgraded internals. On top of that, I take a look at Fedora Media Writer 5.0, notify you about the upcoming end-of-life of Ubuntu 21.10 and LibreOffice 7.2, and give you the hands up about the latest distro and software releases. You can enjoy these and much more in 9to5Linux's Linux Weekly Roundup for May 15th, 2022, below!