Motorola Moto 360 (2015) #ExpressReview: Best Android Wear smartwatch, if at all you need it
Submitted by Roy Schestowitz on Saturday 2nd of January 2016 01:42:08 PM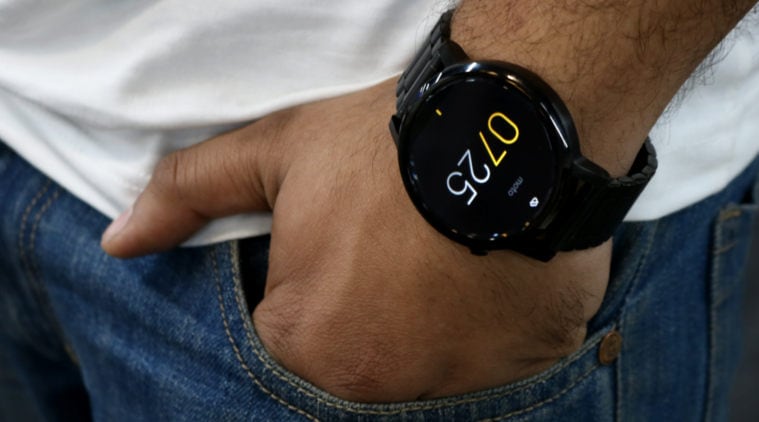 I have already spent Rs 12,999 in buying the first gen Moto 360 in June 2015, obviously after the price cut. So, if Motorola wants me to spend at least another Rs 20,000 for the new Moto 360 (2015) as a new year gift, it has to be damn good.
The good guys at Motorola have sent me the high-end 46mm Black Metal Moto 360 (2015) version, which is priced at Rs 23,999, for reviewing. And let me put this straight- it is completely out of the box when I say that the only difference I observed was that the crown has moved from the regular 3 o'clock position to 2o' clock position. You still have the 'flat tyre' round display.
»
Printer-friendly version

1936 reads

PDF version
More in Tux Machines
New Releases of Absolute64 and Parted Magic

Based on Slackware64-current. After the 3rd release candidate by Slackware, Absoute has ditched spacefm/udevil -- switching to qtfm/udisks2 (still no gvfs). Spacefm seems to have been abandoned and I was beginning to have issues with devil.

This version of Parted Magic updates to Linux 5.16.1 and fixes a few minor problems with the Secure Erase and NVME Secure Erase programs. Manufacturers are starting to get a bit carried away with the length of names given to drives. The names are now limited to 15 characters, so the Secure Erase GUI should now fit well on everybody's screen. If there is still any doubt to what drive is what, do a mouse over and the entire name will be shown in the tool tip.

Free Software Leftovers

Programming Leftovers

Announcing the D-Installer Project | YaST

As you may know, YaST is not only a control center for (open)SUSE Linux distributions, but it is also the installer. And, in that regard, we think it is a competent installer. However, time goes by, and YaST shows its age in a few aspects. During summer 2021, the team discussed how YaST should look in the near future.