The way you write
Submitted by Rianne Schestowitz on Sunday 3rd of January 2016 07:48:52 PM
Filed under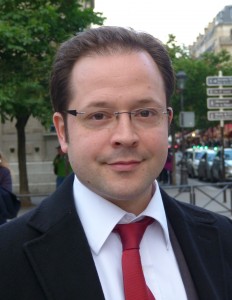 These two different approaches do not necessarily highlight the superiority of the word processor; after all one could imagine an html template instead of one in OpenDocument Format or proprietary one. What it shows, however, is that a word processor deals with documents in a visual way. A text editor sticks pretty much to the text itself. The rest can be dealt with in other ways, either externally or in a programmatic method (with LaTex for instance). My point here is to stress that the two kind of tools rely on broadly different approaches.
More in Tux Machines
Wine 2.7 Has Been Released

Canonical Releases Snapd 2.25 Snappy Daemon for Ubuntu Linux, Here Is What's New

Canonical's Snappy team, through Michael Vogt, announced today, April 28, 2017, the release and immediate availability of the Snapd 2.25 Snappy daemon for all supported Ubuntu Linux OSes, as well as other GNU/Linux distributions.

Ubuntu Devs Work on Rebasing Ubuntu 17.10 (Artful Aardvark) to Linux Kernel 4.11

It looks like the Ubuntu Kernel team is back at work after taking a short break, and they recently published another installation of their bi-weekly newsletter to inform the Ubuntu Linux community about what to expect in the coming weeks.

Linux Mint-using terror nerd awaits sentence for training Islamic State

A paranoid Welsh Muslim who wore gloves while typing on his laptop, admitted being part of Islamic State, and, gasp, harbored a copy of Linux Mint, has been described as a "new and dangerous breed of terrorist." Samata Ullah, 34, who also used voice modulation software to disguise his thick Welsh accent while making instructional videos about encryption, pleaded guilty to five terrorism charges at Cardiff Crown Court. He was due to be sentenced Friday afternoon.