Elementary OS' Freya Dumbs Down Linux
Submitted by Rianne Schestowitz on Wednesday 6th of January 2016 10:16:04 PM
Filed under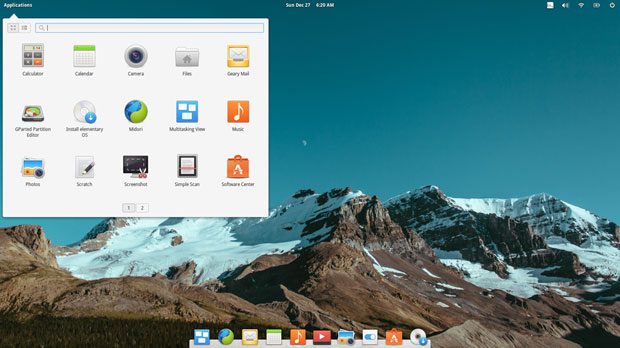 The release last month of Elementary OS Freya version 0.3.2 showed little has changed in this new-style Linux distro that wraps its own lightweight desktop design around the Ubuntu core.
Elementary OS first appeared in 2011. I last looked at its Freya beta release in 2014. I liked its fresh, new look and simplified approach to desktop management. However, my hopes for more features and a faster-evolving desktop environment in the latest release went unfulfilled.
»
Printer-friendly version

1450 reads

PDF version
More in Tux Machines
Android Leftovers

Archos announces Android 8.0 powered electric scooter

We've heard of Android in the car, but how about Android on a scooter? Well, a French company, Archos, which primarily focuses on urban mobility, has today announced the 'world's first Android-powered electric scooter'. Dubbed the Citee Connect, the new urban transportation option will have an Android phone embedded into its handlebars.

To capture more of the desktop market, Linux needs to target the average user

I've been using Linux as my desktop operating system for 20 years now. When I first started using the open source operating system, pretty much everything was a challenge. Back then, I wore that as a badge of honor. I could use Linux! There was something special about saying that in a crowd of fellow geeks and nerds. It brought respect. Not only could I install the operating system, I could get it on line, and do just about anything I needed to do. Of course, back then, much of what had to be done began in the terminal window. Without that particular tool, I don't think I would have been able to function within Linux.

Ubuntu vs Linux Mint: Which distro is best for your business?

Linux is attracting a growing number of users to its enormous selection of distribution systems. These 'distros' are operating systems with the Linux kernel at their foundation and a variety of software built on top to create a desktop environment tailored to the needs of users. Ubuntu and Linux Mint are among the most popular flavours of these. Ubuntu's name derives from a Southern Africa philosophy that can loosely be defined as "humanity to others", a spirit its founders wanted to harness in a complete operating system that is both free and highly customisable. Linux Mint is based on Ubuntu and built as a user-friendly alternative with full out-of-the-box multimedia support. By some measures, Linux Mint has surpassed the popularity of its progenitor, but Ubuntu retains a loyal following of its own.