Wine Announcement
Submitted by Roy Schestowitz on Saturday 9th of January 2016 01:11:14 PM
Filed under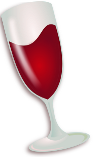 The Wine development release 1.9.1 is now available.
What's new in this release (see below for details):
- A few more deferred fixes.
- Support for debug registers on x86-64.
- More Shader Model 4 instructions.
- Support for the Mingw ARM toolchain.
- Various bug fixes.
The source is available from the following locations:
http://dl.winehq.org/wine/source/1.9/wine-1.9.1.tar.bz2
http://mirrors.ibiblio.org/wine/source/1.9/wine-1.9.1.tar.bz2
More in Tux Machines
OSS Leftovers

Leftovers: Security

As part of a kernel fuzzing project by myself and my colleague Tim Newsham, we are disclosing two vulnerabilities which have been assigned CVEs. Full details of the fuzzing project (with analysis of the vulnerabilities) will be released next week.